3 Reggae Memories - Reggae Month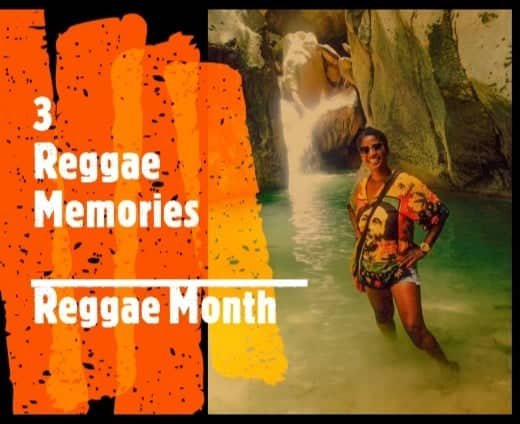 Hello Hive!
It's my first contribution to this community, for this initiative of @dmilliz to celebrate Reggae Month/Black History Month.
What I must tell you, is that if you're ever feeling down or need to lively up your mood, just listen to some reggae music.
The world needs more reggae:
Reggae music spreads messages of peace, love and equality.
Music of Jamaica evokes happiness.
At a party, everyone just wants to dance and have a good time.
---
Here I'm sharing 3 links to some of my all time favourite reggae songs / artistes / and music videos, which brings back fond memories.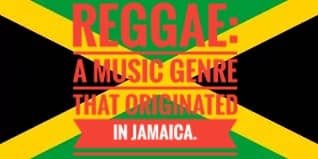 Jamaica - the land of my birth. 😍
---
Women are confident and comfortable with their sensual side (something I adore) regardless of age and size. You'll have no doubt of this if you ever happen to experience a night in Jamaica, or you can see some videos online to give you a real understanding. 🙃
---
My First Song:
---
We All Are One.
My utmost respect for Jimmy Cliff!
This song resonates well with me. I can recall sitting on a school bus going to primary school pondering the lyrics. Now it all makes sense to me.
The music shows just how pure and good for the soul it is, when people regardless of colour or race, come together to celebrate and have a good time.
Such a strong message!
My Favourite line is "the only difference I can see in humans, is the conscience and the shade of the skin"
Jimmy Cliff is one of my favourite artiste of all time.
---
My Second Song:
---
What One Dance Can Do
I love me a Beres Hammond.
I've been listening to Beres from I was a child. In my early adult years I used to attend Reggae Sumfest, one of the biggest reggae festivals in Montego Bay Jamaica, and whenever Beres was on the line-up of performing artistes, my boss knew not to put me on the morning shift the next day.
Reason, Beres normally comes on in the wee hours of the morning after you "Bleach All Night" (party all night) and you need your sun shades now to watch his performance - pure good vibes 😎
It's so hard to choose with Beres. I could have just done "ini-mini-miny-moe" where Beres is concerned and I would be happy with any song. This choice was a tie with his follow up song - "She Loves Me Now."
Beres' music is from the Lovers Rock Genre of Reggae music. You know those olden days when you go to a night club, or a dance hall as we like to call it in Jamaica.
Lovers rock music is when you dance with a girl on the dance floor and then you might start to make a connection with each other.
---
My Third Song:
---
HouseCall
I love me a Shabba!
"Mr Loverman", who sings his popular song "Love Punany Bad" - an international song which defines what Shabba is all about (and most Jamaican men, ahem! I mean most guys😜, well, and some girls too).
Shabba is a "Girls Man", A "Bedroom Bully", always a "Trailor Load Of Girls" for Shabba.
Shabba's performances at Reggae Sunsplash always had the wow effect and was always highly anticipated like that of a Michael Jackson performance. You know that Shabba was never gonna appear on stage in an ordinary manner.
Shabba Enters Stage Right From Helicopter , one of his unforgettable stunts.
I love all of Shabbas songs, but I selected this one because it's his duet with another of my favourite artiste Maxi Priest.
---
I've selected these three artists and these three songs, but trust me, there are so many reggae songs from other genres like Dance Hall Music that I absolutely love, which makes me miss home sweet home every time I hear them.
Please rock along, and I'm looking forward to some other Reggae Tunes during Reggae Month :)
Have an Irie Sunday!
One Love❤️💚💛
---
---