Shidima #3 - Embers of Rebellion
Previous Links: Preview | #0 | #1 | #2
---
Investment Talk: Bulk resellers only. This is not a high value book and does not have much prospects to become so. It does have some cool art and characters though!
Thus Far: Aldaran in trying to find the source of weapons and rebellion runs into Kameko. Everyone seems to think Aldaran is dead. The Princes are on his trail after burning down the brothel.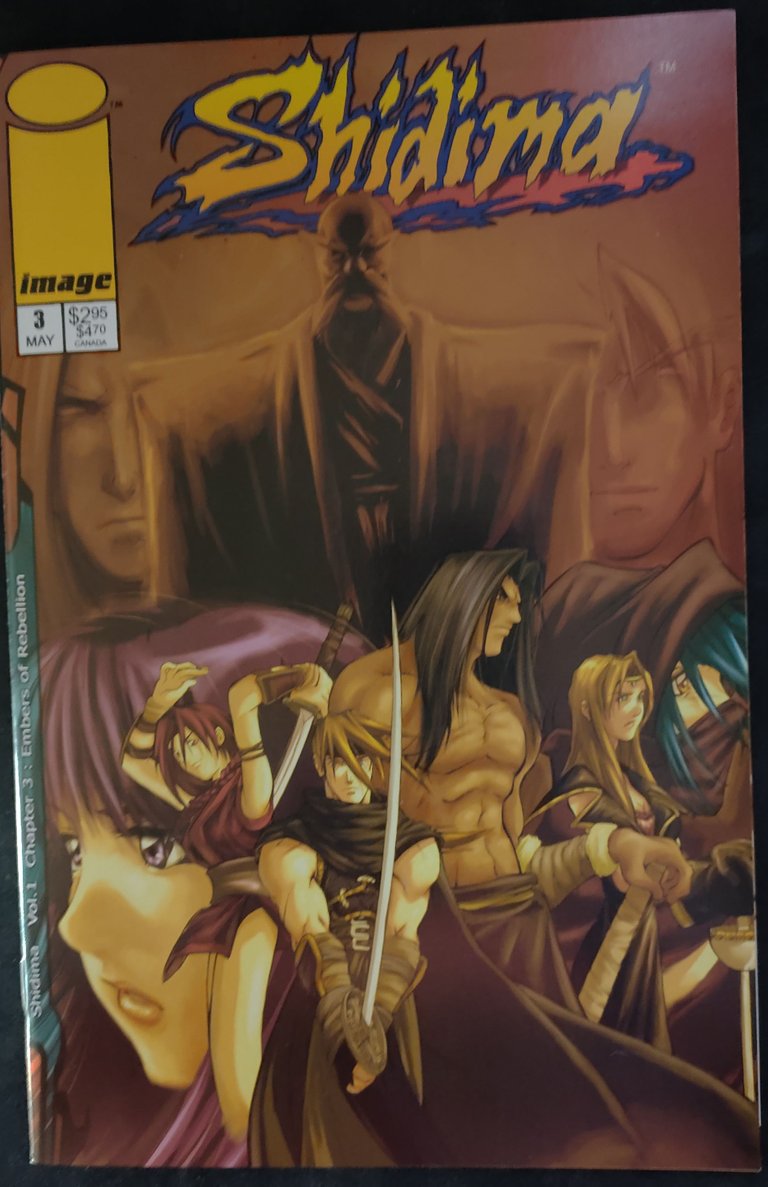 Aldaran has been captured and strung up by the rebel group led by Kameko. She demands to be alone with him and in an emotional fit talks about how he will never understand. The others in the group would rather just kill him but she wants him alive.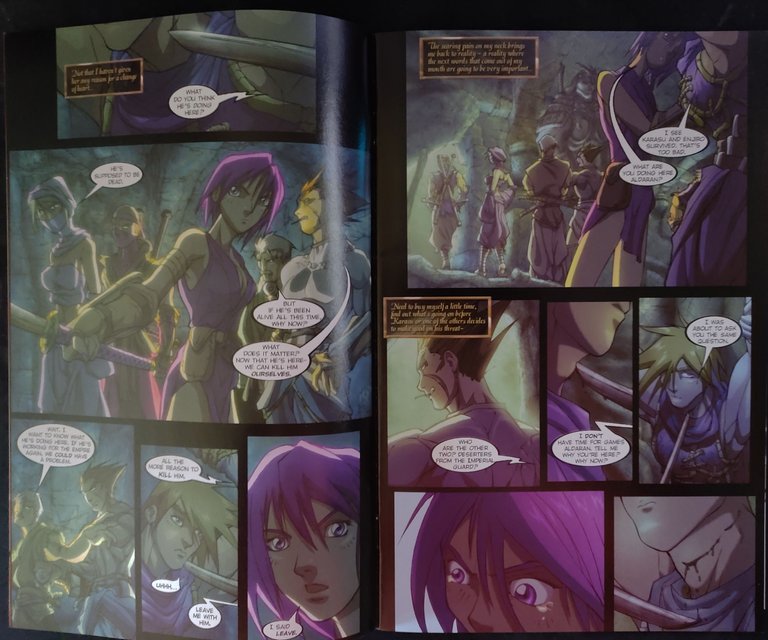 There is a bit of a flashback that talks about how Jydori betrayed them all. He sacrificed the rebels to lead the Empire's guard out of the capital. Aldaran is trying to get Kameko to safety but he even gave up their escape route. To save Kameko and himself, Aldaran returns the favor and clues the empire into the sneak attack about to take place. So we now know why he is considered a traitor.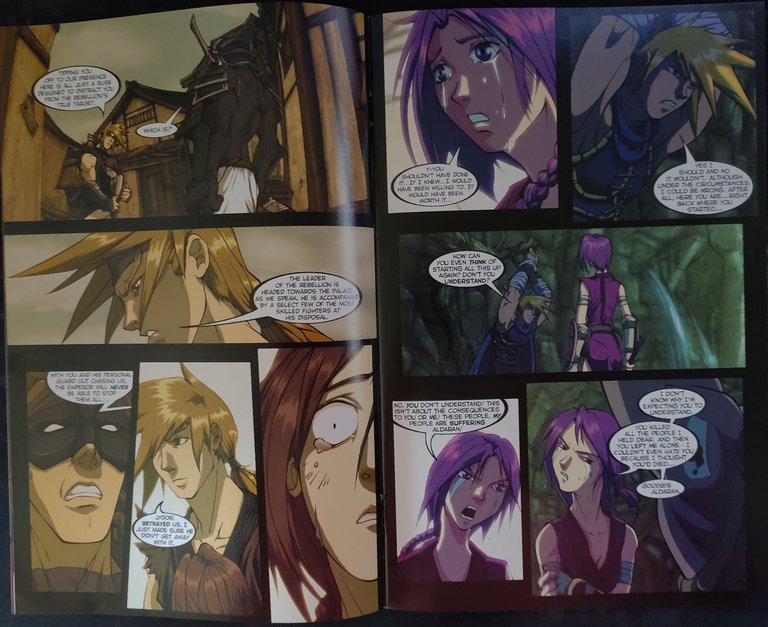 Kameko's team has a mission so she orders one to stay behind. Karasu. She demands he be kept alive and they'll figure out what to do with him later. She wants to get more answers but their mission is pressing so she has to go. Karasu has other plans. He beats on Aldaran for a while and fully intends to kill him after some torture.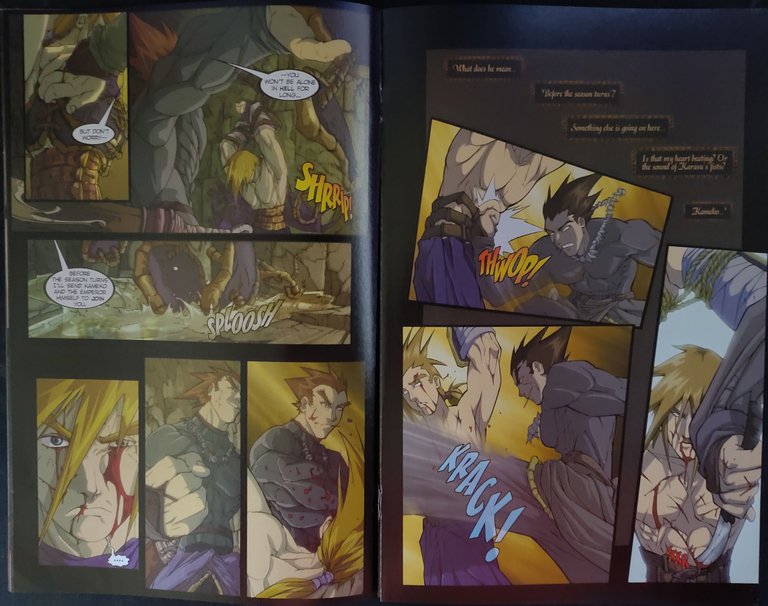 The Princes finally catch up and sort of save Aldaran. They take both he and Karasu into custody and return to the emperor's domain. There they ponder over Aldaran's appearance and potential in what is going on. Aldaran is worried Karasu is going to talk and give up Kameko. But he is also being strangled by Gurakai so there is not much he can do about it.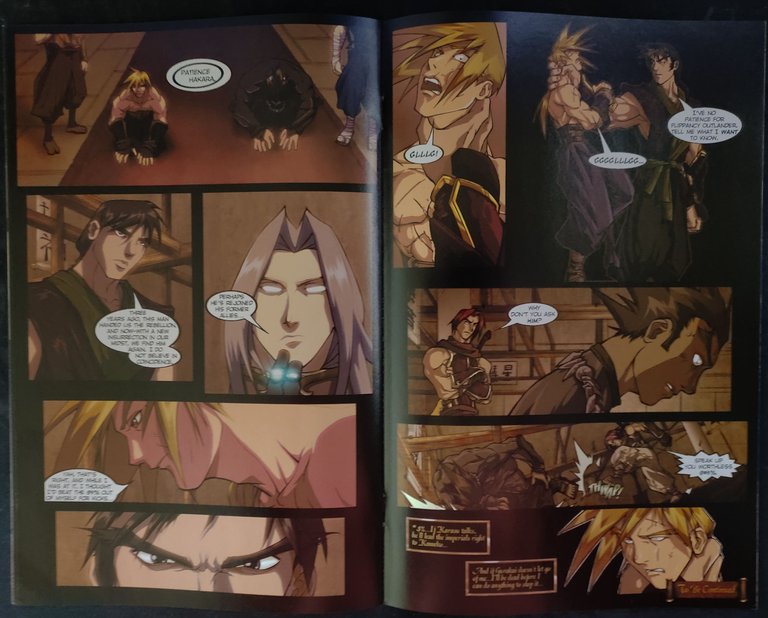 We learned a bit more about Aldaran in this issue. Yes he did betray the rebellion but he had reasons. Not sure if they were great reasons but they betrayed him first and his only real purpose of being there was Kameko so it makes sense that he'd sacrifice his betrayers to save her.
So far the empire just seems way more powerful than the rebels. And Aldaran does not seem like some kind of savior. So what chance is there? Also what happened to his friends he left behind before he ran into Kameko? Are they going to save him? Or is he going to prove valuable to Gurakai and the Princes? Will he side with the rebels or the empire? Is Karasu going to betray the rebels or be killed? Guess we'll have to wait to find out more.
To Be Continued!
---
---