Shidima Preview
I took a day off from comic books yesterday. Instead I wrote about cryptocurrency. But I want to get back to comics today. I decided to do Shidima next.
Shidima is a side story in the Warlands universe that takes place long before the vampire race wars. It has an eastern, mostly Japanese, theme to it. I remember loving it when it came out but not much about the story itself. Hoping it is as good as I remember.
I have been letting my A.D.D. get the best of me lately. Really failing to make progress on the game with @chibititan. But I'm also somewhat relating the distractions. I fully intend to create comic books based in the world and even put them in the game as readable collectibles. And I definitely have plans to add crypto based features to the game. I've been playing too much Splinterlands as well but that, as well as spending time on Hive, also relates because I'm trying to learn how to use this community and blockchain to help with the game audience and success. So... in a roundabout way I like to think of these distractions as research for my game and future business. 😅
Investment Talk: Not much opportunity here. This book is really just an interview with the crew and some sketches and like 2 pages of story taken from the first issue, so I'm not even going to show those. Like all dreamwave books, the only real chance for profit here is longshot of property revival or finding extremely cheap in stores and patiently marking up online.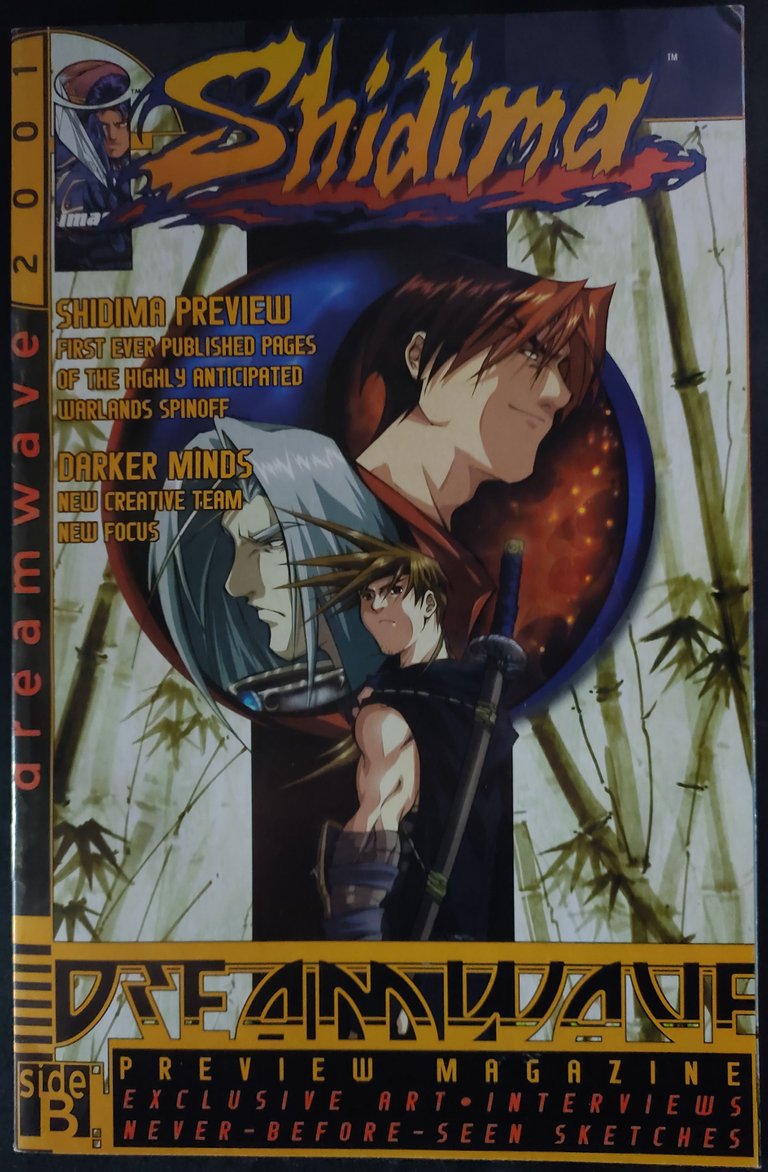 I was super into anime and Japan at the time this book was released. So I really liked the art and style. It focuses on swordsmanship but adds magic and a bit of medieval kind of themes to it.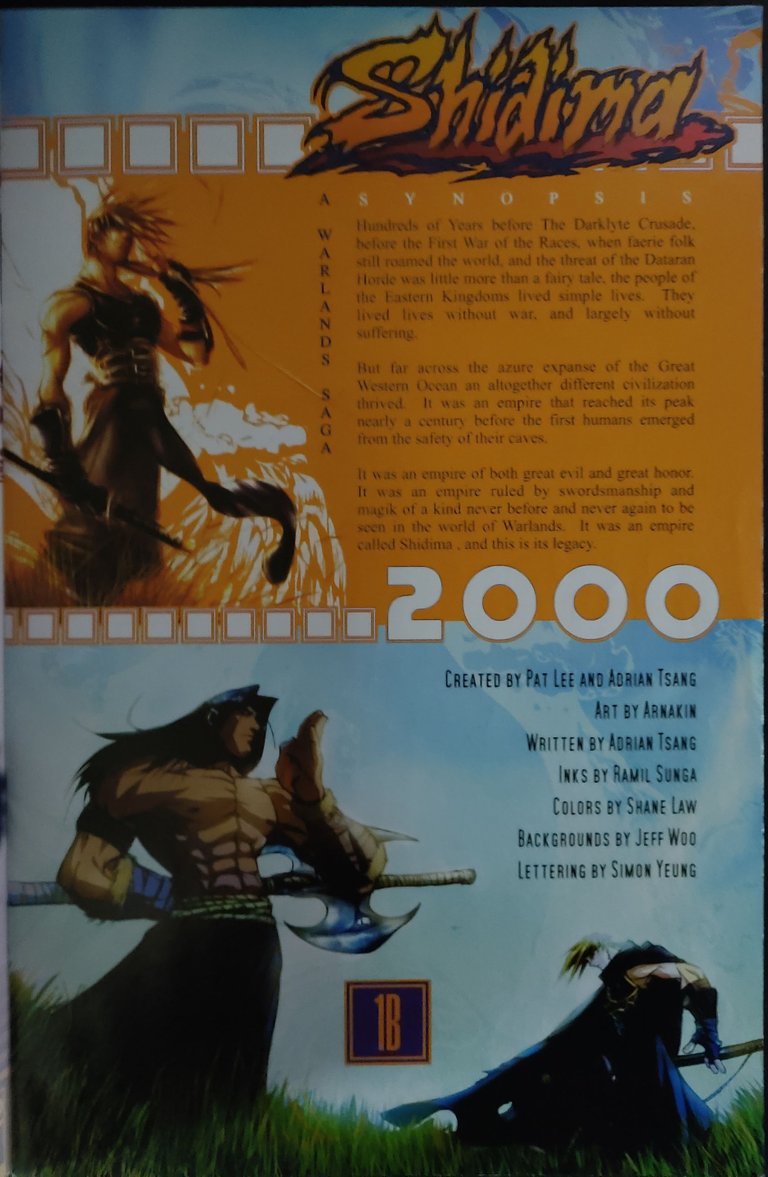 That image of the two of them facing off in the grass is so cool. I remember having it as my desktop wallpaper forever. I don't know why I liked it so much. The grass just looks so good and the composition is appealing.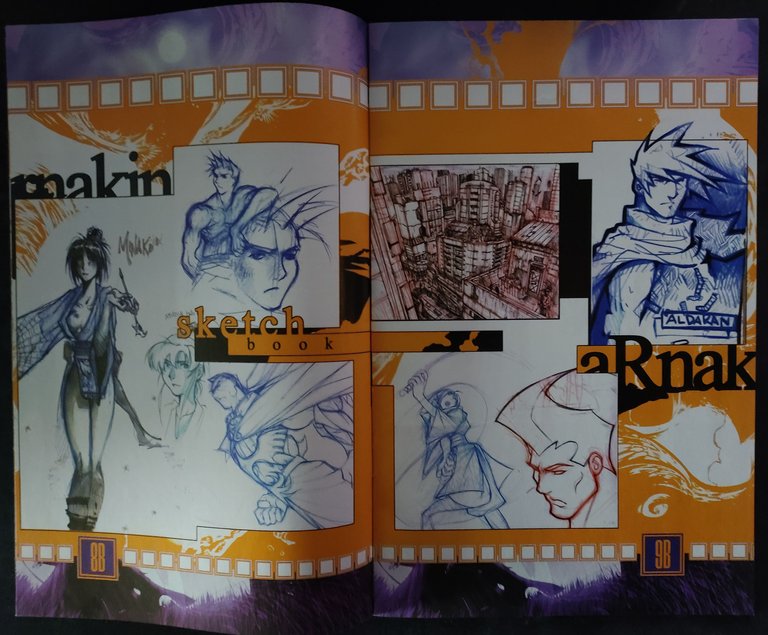 This is one of the first Dreamwave books not illustrated by Pat Lee I think. Arnakin, I assume a code name, is the artist. Though Pat Lee takes credit for the creation so I assume he had a hand in the plot and such. Here is some sketches for the characters.
I look forward to reading this one again and sharing it with everyone.
---
---