Untamed Pack - Open or Sell
I managed to win 5th place with my dragon whelp in the art contest. The reward was 1 pack of Untamed cards! Pretty cool. But then came the agonizing over whether to open the pack or sell it! I could easily sell the pack for around $34.
Or I could get lucky and get more with any Legendary and some Gold pulls! So I stupidly decided to just open it and...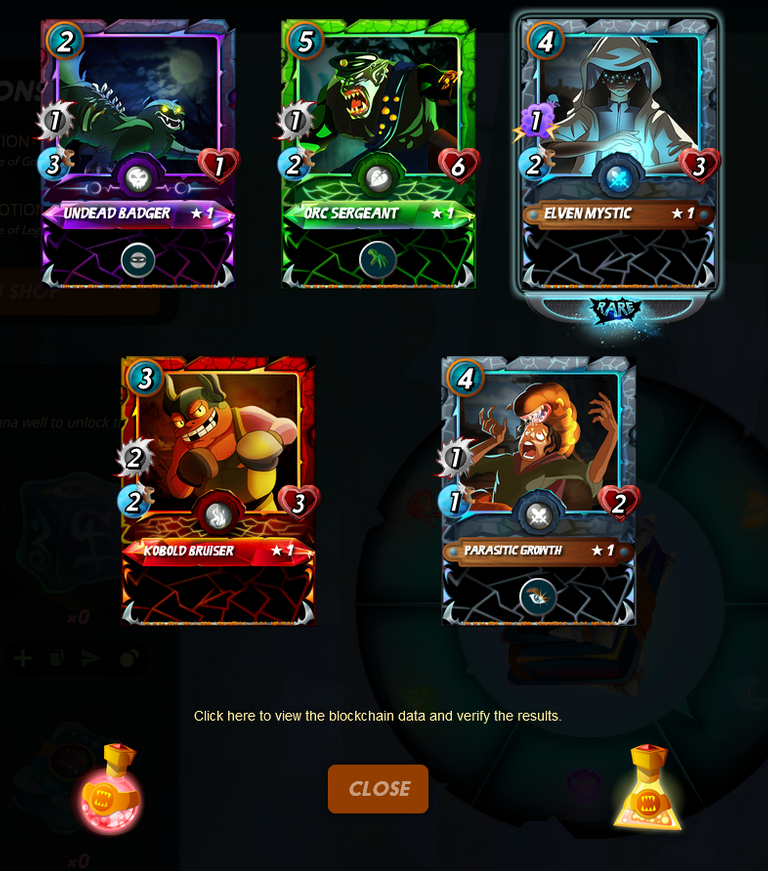 Ouch. Definitely made the wrong decision. 😒 Think this all totaled to about $6-7. Much less than had I just sold the pack. Especially if I consider the $34 added to my DEC balance and then also SPS airdrops... gambling is bad.
Opening packs is fun but really at this point... unlikely to be profitable. Unless it is just my bad luck. 😅 To make it worse, I'm pretty sure all those cards are available in the starter set so I didn't even get anything new to play around with.
---
---