Finally Scored A Pixie -🌠 Starbits & Cold Pizza #164 🍕
Hey Rockstars,
I hope you all are having a rocking day. Time for another edition of Starbits & Cold Pizza!
Here's what's been happening in my world of Rising Star!
Sending you all Good Vibes and Enjoy The pizza!!
If you not playing yet, please use my referral link click here and start living that rockstar life!
New Cards
Opened 3 packs today and here's what i got!
the Fav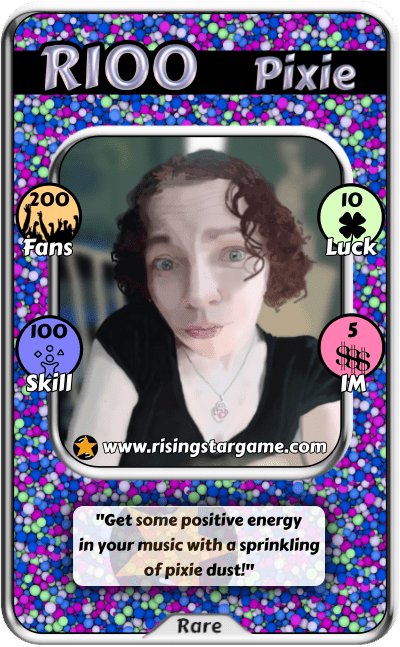 Finally scored a freaking R100 Pixie! Featuring none other than the fun-loving hiver @pixiepost! I have been wanting this card since its release and after a million packs, today I scored it! Finally, some pixie dust sprinkled on the band! I'm sure this will bring us much luck!
The rest



3 new packs and No Epics or legends again! And no busters! But i did get a cheap car! Thats gotta count lol.
Updated Stats
New cards had a positive effect on my game stats: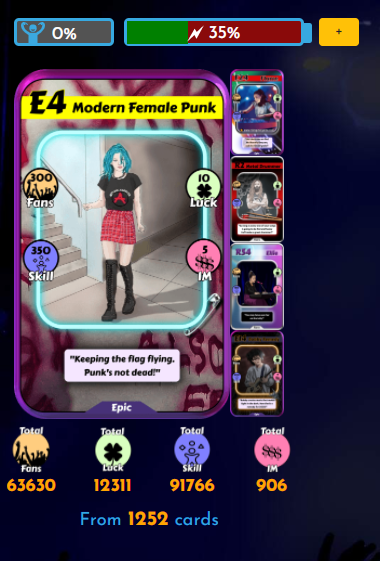 Pizza is falling from the sky today! so getting in some much-needed gameplay time. short quick gigs is what's happening today!
We keep grinding and we keep pushing!
What's your progress like? Got Any Hot Tips?
I'm keen to connect with other players! Pop me a line to let me know how you doing, or any hot tips you'd like to share!
Till next time, keep on rocking.
Start your band and join the fun here

---
---