Taste the chocolate ice cream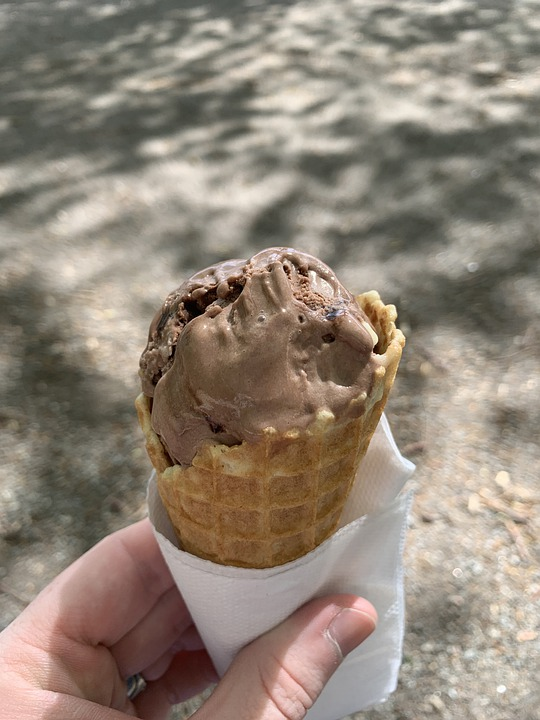 In a cone or in a bowl June 7th is National Chocolate Ice Cream Day. Summer has begun and we could all use some chocolate ice-cream.
This is my son's favorite flavor and now there is a special day for it.
Mix cocoa powder, eggs, cream, vanilla, and sugar to make a tasty treat. It doesn't have to be pure chocolate. You can enjoy rocky road or chocolate moose or chocolate cheese cake. There are so many chocolate creations.
Probably one of the best things to do with chocolate ice cream is to make a milk shake. Add some malt and stir.
Some of my favorite chocolate ice cream songs:
Chocolate Rain - Tay Zonday
Nothing says chocolate like Tay
Ice Cream - Black Pink
She gets into ice cream
Everyone likes ice cream - Sesame Street
Now that your mind is twisted from Black Pink this song begins to make a lot of sense.
---
---