Train Journey || New experience
After 2 months staying in Dhaka for examination purpose,i was going back to my sweet home yesterday.
This is for the 4th time i have ride on train. Because i usually do journey in bus.
So,train Journey was quite new to me. I feel very scared while i do journey in train. Also food problem there.
---
I had came in dhaka on September,for giving my hon's examination after a huge corona time. And on 25 October my examination ended. So,it is no meaning of my to stay in dhaka. Again maybe for staring my classes in will take at least 1 month. That's why i came in my sweet home,to my parents. They stay in Kurigram.
---
At first i bought my ticket from online on 22 November at 8 am, train online tickets have become like daraz mystery box. It is very important,it is not easy to get. But luckily i had got.
Then the journey date came ,my journey date was 27 November.
I care for time,i am a very punctual in timing, that's why i had went in railway station at 7.45 pm, though my train was on 8.45 pm.
You can see this is our main railway station in Bangladesh.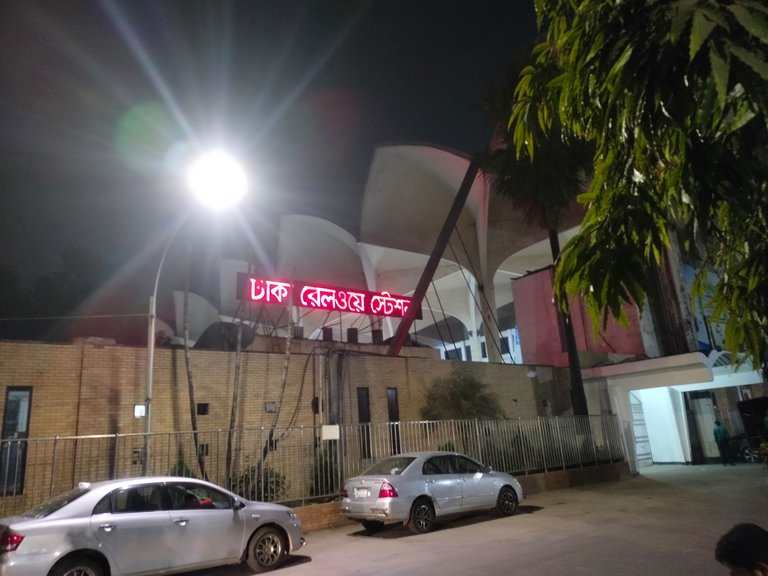 This is our dhaka railway station,which is known as Kamlapur Railway station.
From here you can go anywhere of bangladesh,only Southern area is not available yet.
Then i entered the station and collect my main ticket by showing the online purchase pdf from my mobile. Then i got my ticket in hand.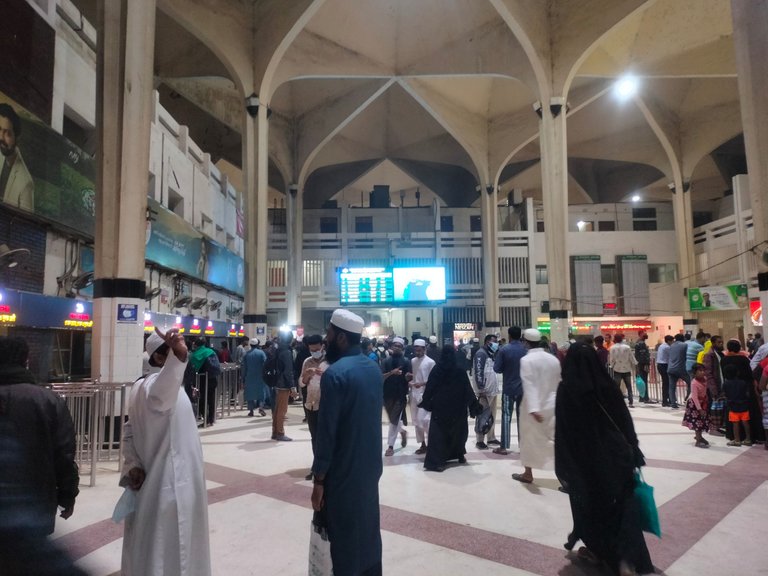 This is the entrance view of Dhaka Railway station. This was design by Lui I can.
It is awesome. Though i had 2 bag with me , that's why i haven't be able to click good and other photos.
Here you can see a lot people were standing just for getting tickets. Though there were 2 big screen.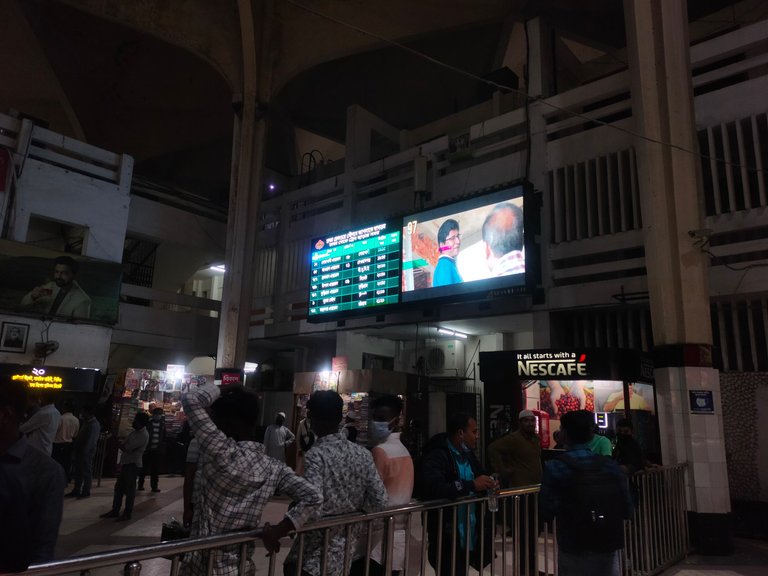 In 1 screen it was showing the train details,their bogie name ,their time.
And in the 2nd one,it is showing an add only,which was irritating.
Then i entered incide and waiting for train.
But there were a lot dengue mosquitoes. They were biting badly. That why i was walking.
Then i took the incide view of the station.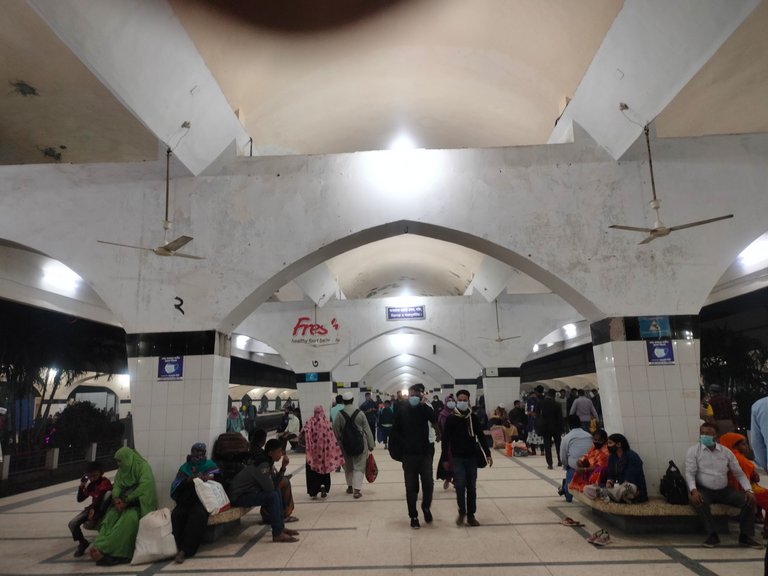 Then i heard my train will come in no 4 bogie. I will ride on Kurigram express.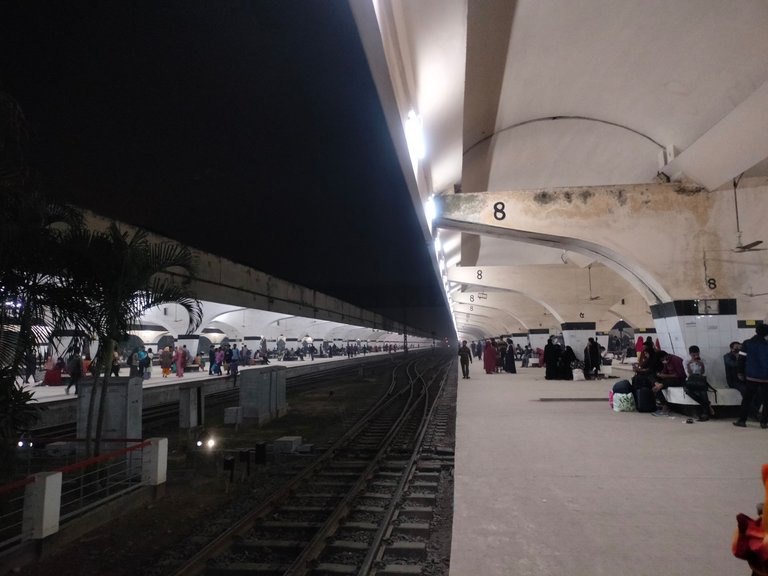 Then finally my train came and i got my location. There i clicked this photo with the train with my ticket.
I am an aware citizen of this country, I don't ride free.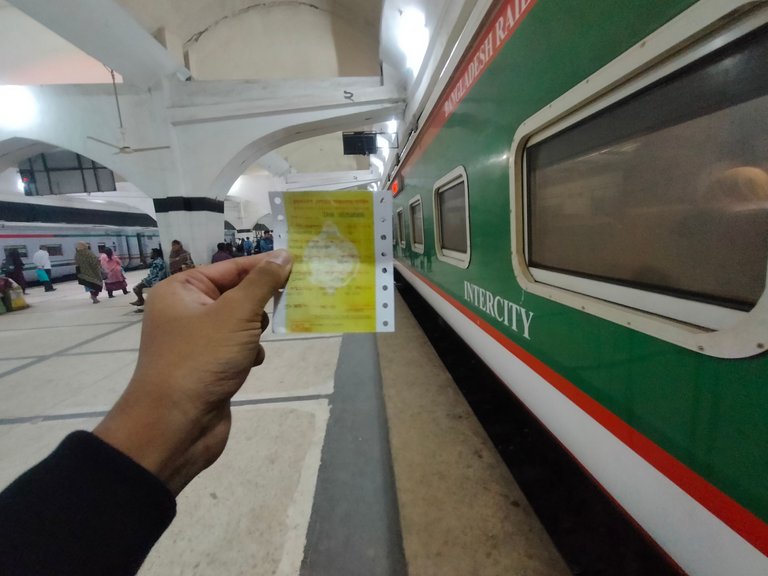 Then i entered inside of the train. And got my seat. I seat there. The train seat was very good. I got satisfied with it.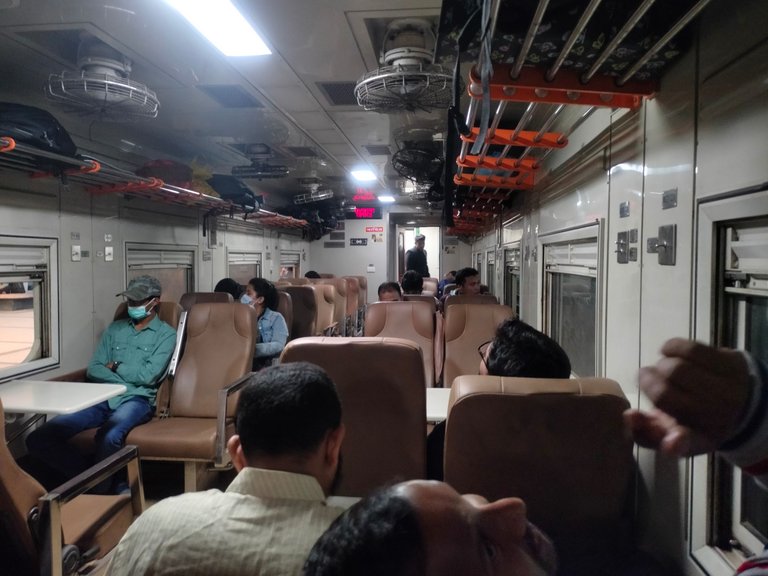 You can all check, though not all were in musk,only a few had wear. But i was i musk that time.
Then i have slept a little because i was very scared. If i sleep and my everything got vanished. I got attack by thief. Etc etc came in my mind. Also i haven't walk in train in night time, because my seat was inside,i mean the window seat.
Kurigram is about 360 km from dhaka,so it takes about 10-11 hours in train.
So,i had luck to view the sunrise. Again some fog because it has been a little winter in village than cities.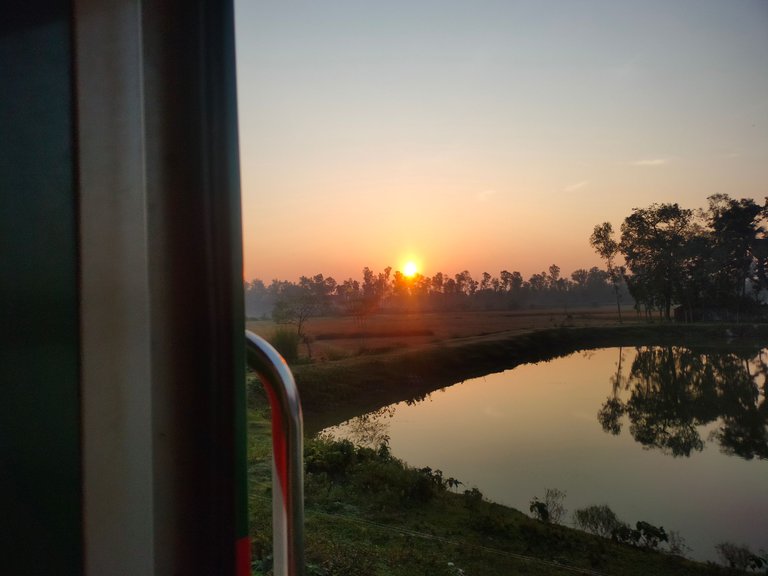 I had clicked this from running train.
There will be 2 big river Bridges,when you will come Kurigram.
1st is Jamuna,2nd Tista.
So morning was in tista,then i had clicked this photo there.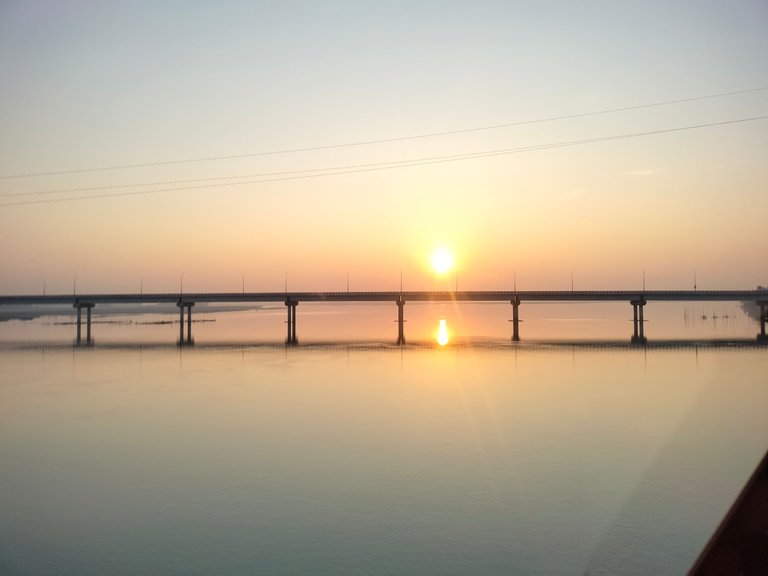 This is Tista Bridge,which is Tista river. Which inter in bangladesh from India.
Then finally i was near my destination. In that time the train view was awesome,so I haven't missed this chance to click this train view. Here it is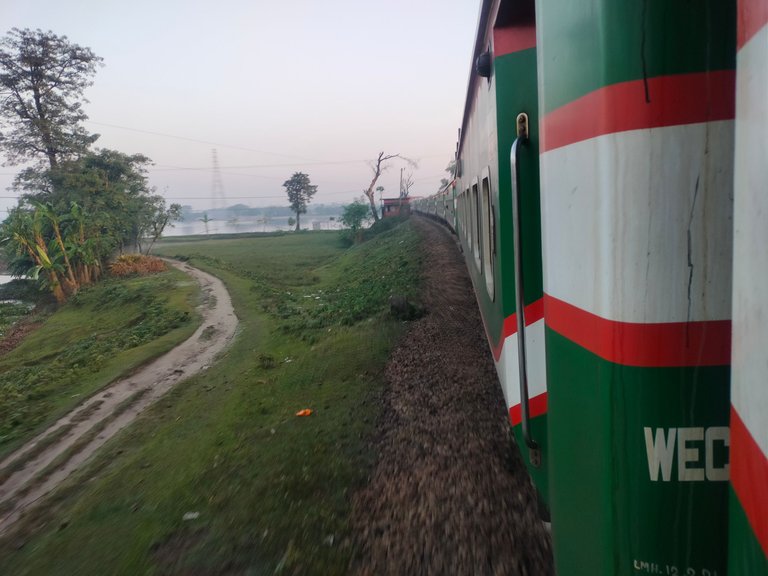 Finally i reached my district. My hometown Kurigram. This is beautiful district. Less people here. I am lucky to be a part of Kurigram.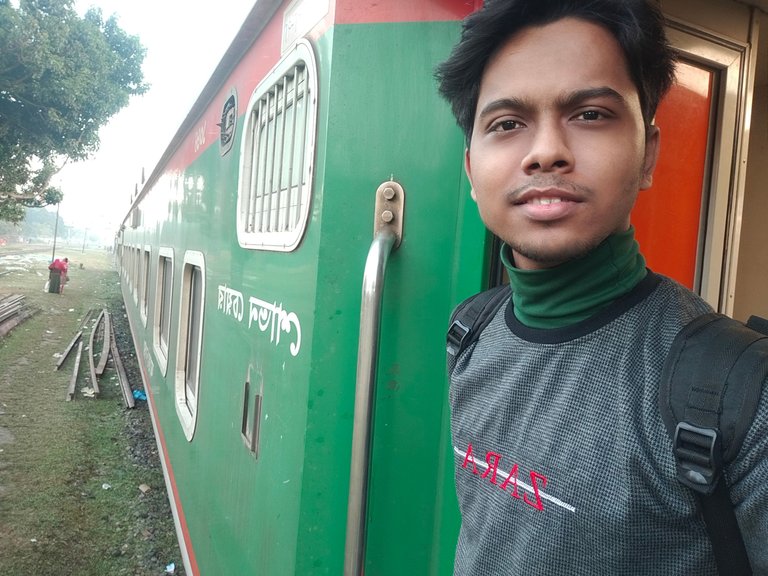 Alhamdulillah
I reached my home at 8 am. It took almost 11 hours. My home is very near of Kurigram railway station. I came in home without facing any problem. No problem was in train. You can use train,it is safe now,but before it was very risky. It was a great experience of my life.
So it was for today. Hope you all will tell me your options. Thanks
---
---