Weeding in Bangaldesh ❤️
Hello all
How are you all? I am fine.
After a long time i am uploading a blog again.
Thought I had uploaded a video of this,but there was a problem in that video. So,i had to stop for some days for learning. But from today,i am going to active again.
Today i have come with wedding photography in my cousin brother marriage.
1 week ago,i had to attend a wedding of my cousin brother. There i had clicked some photos and videos.
I live in Bangaldesh. Different countries have different rituals, different people's have different types of cultures. For that reason my today's blog.
Here i will share some photos of a marriage ceremony of Bangaldesh.
This was the gate of that marriage. This was of the wife house.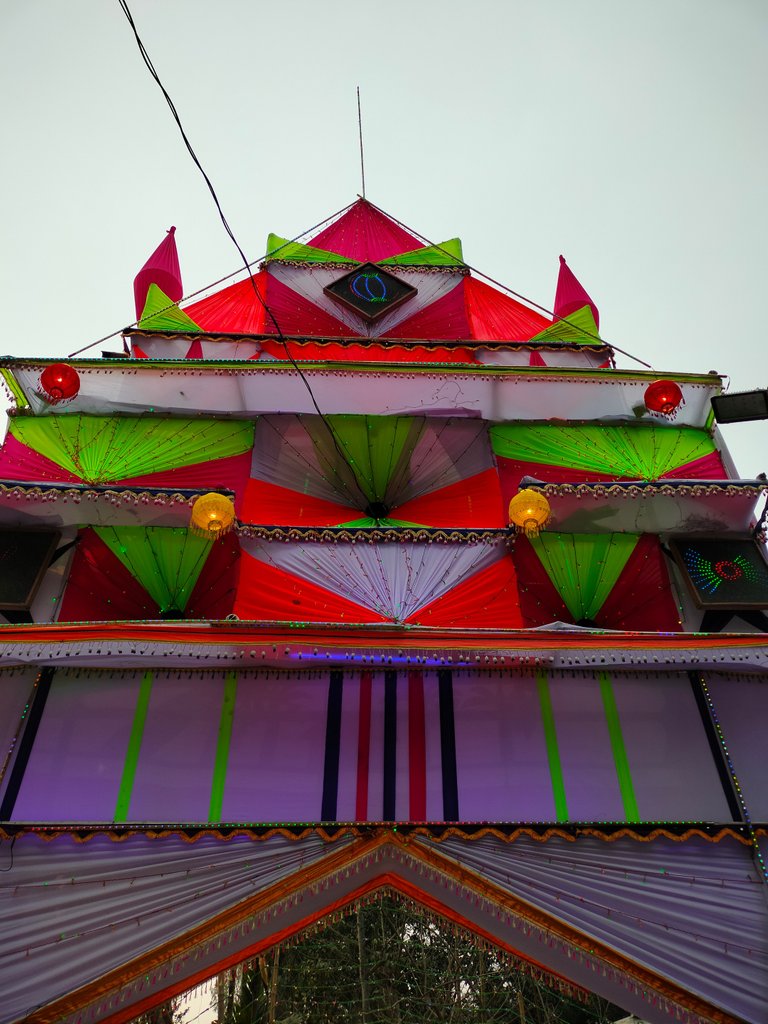 This was me standing in front of the gate. As the gate was awesome in look.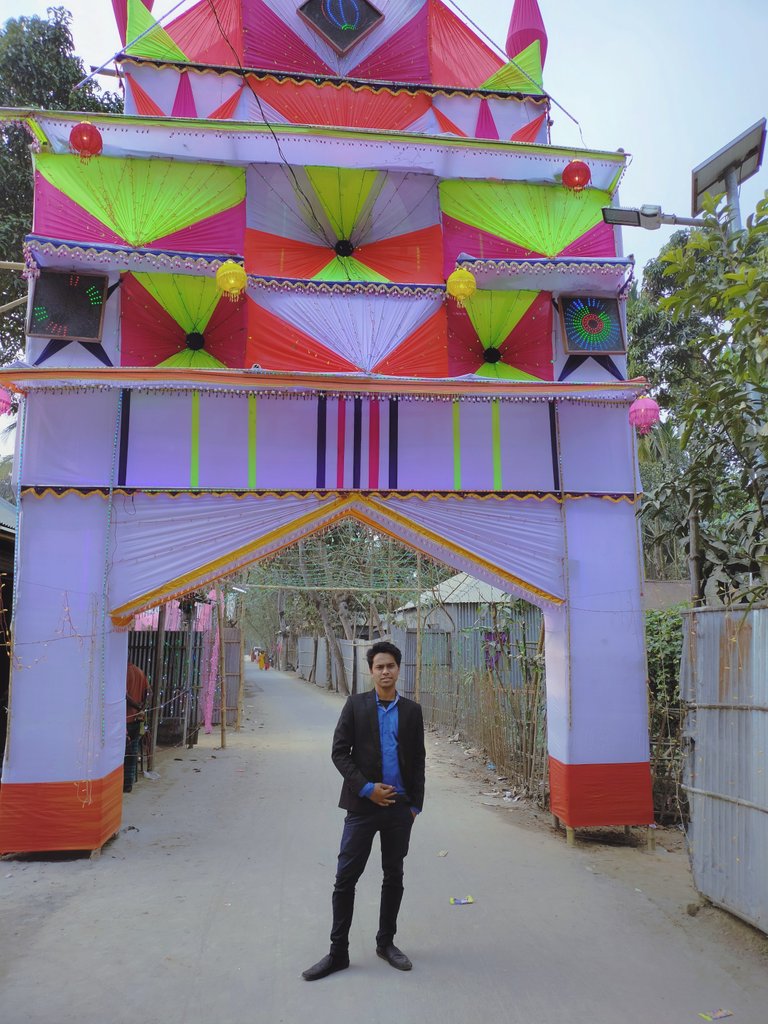 This was the other side of that same gate.
It will be not enough how much i say about this gate. I got astonished by watching this gate on our deshi weeding.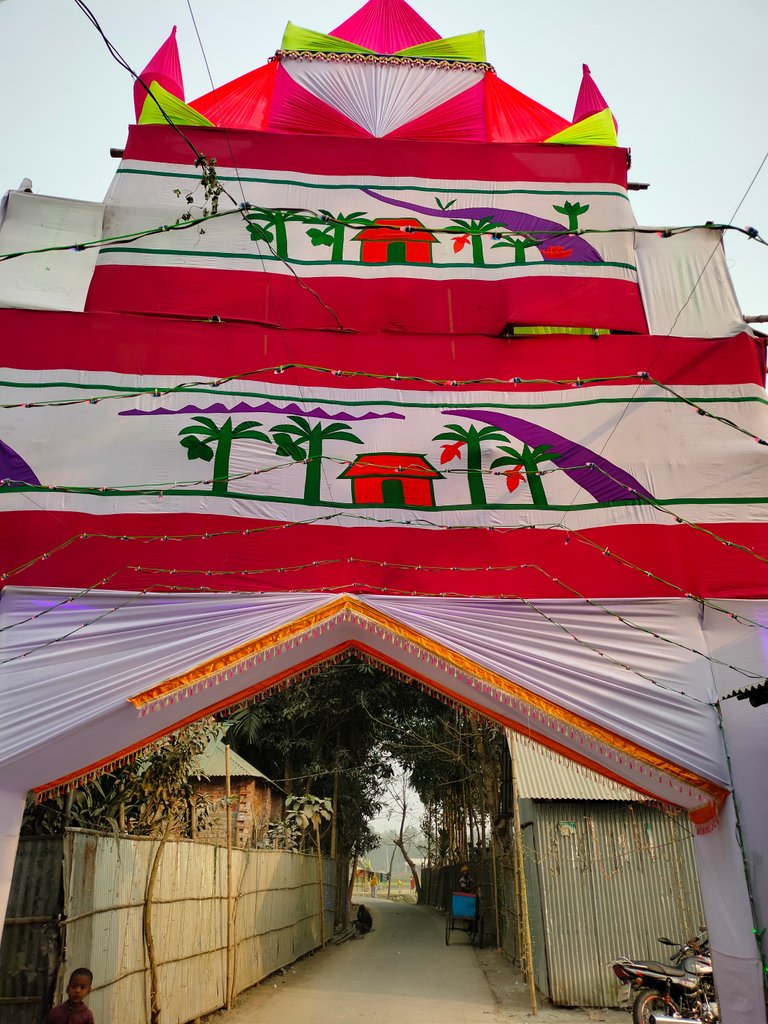 This wast the husband and wife , sitting along with an elder guy. And that was me who was clicking the selfie. They are beautiful.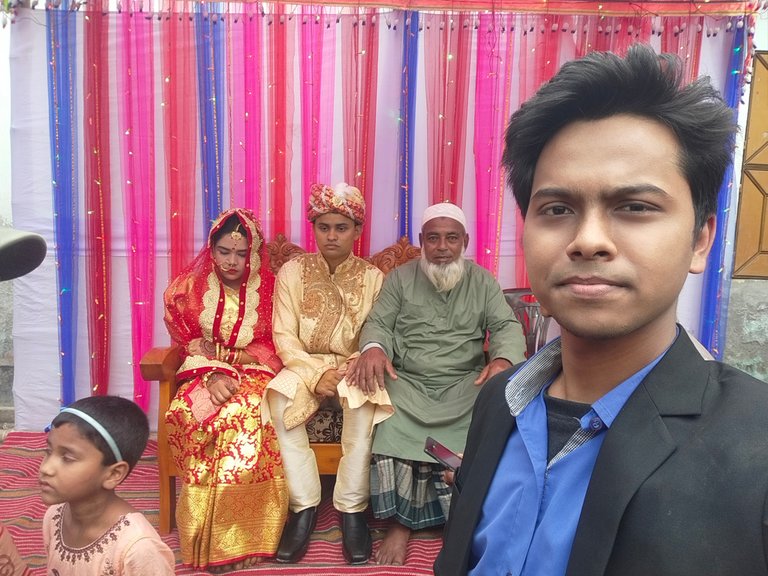 And this is a special thing. People focus on this thing that,how will be the dish plate of the marriage. And this was that.
You can fee eggs,fish,rice, chicken,beef,salad,dal everything was there.
It is beautiful in look.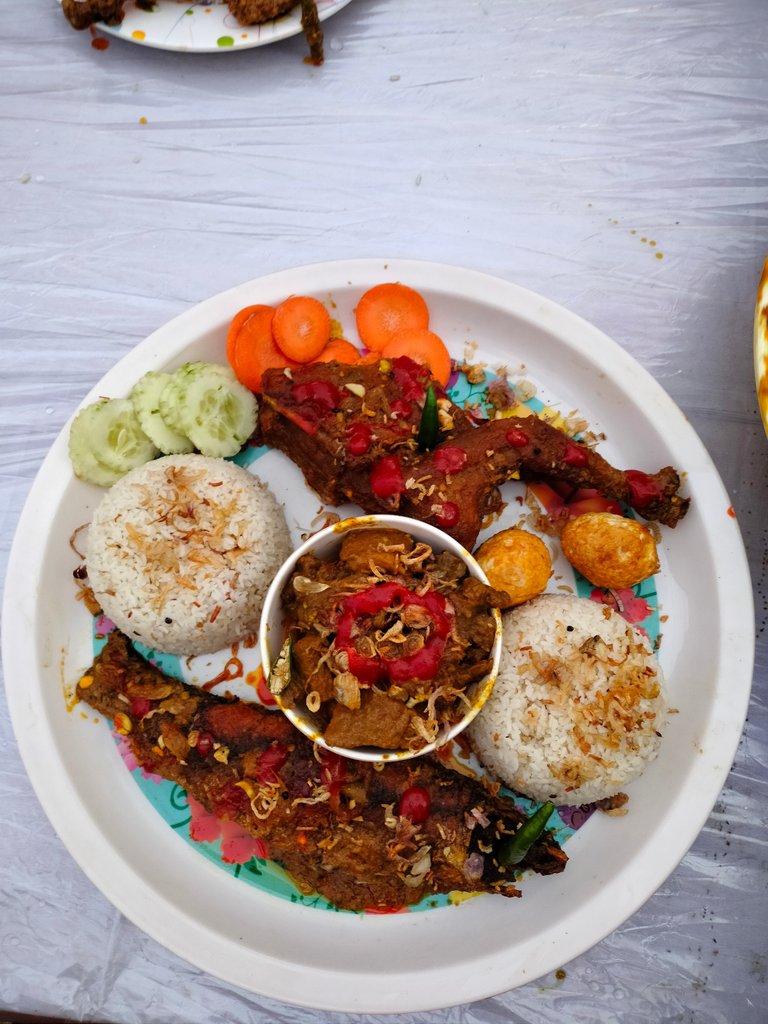 And the last part of this blog. This photo was taken while they were eating. They were feeling shy.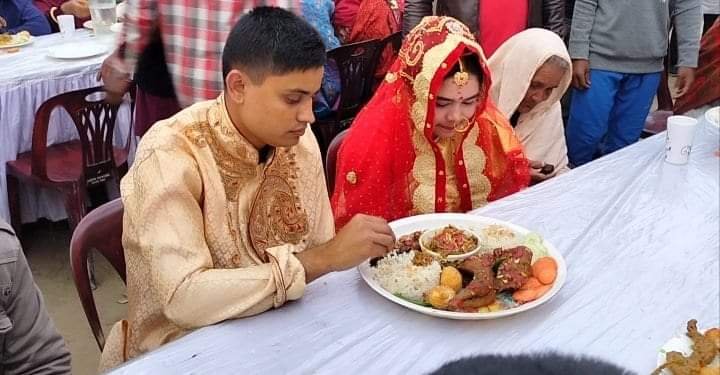 ---
This was the photography in the girl house. I think i will upload another blog and vlog about the boy house too.
Hope you all will support me
---
So, it was for now. Hope you all have understand,what i was meaning.
Keep me in your prayers. Love to the youngers and respect the elders.
---

About me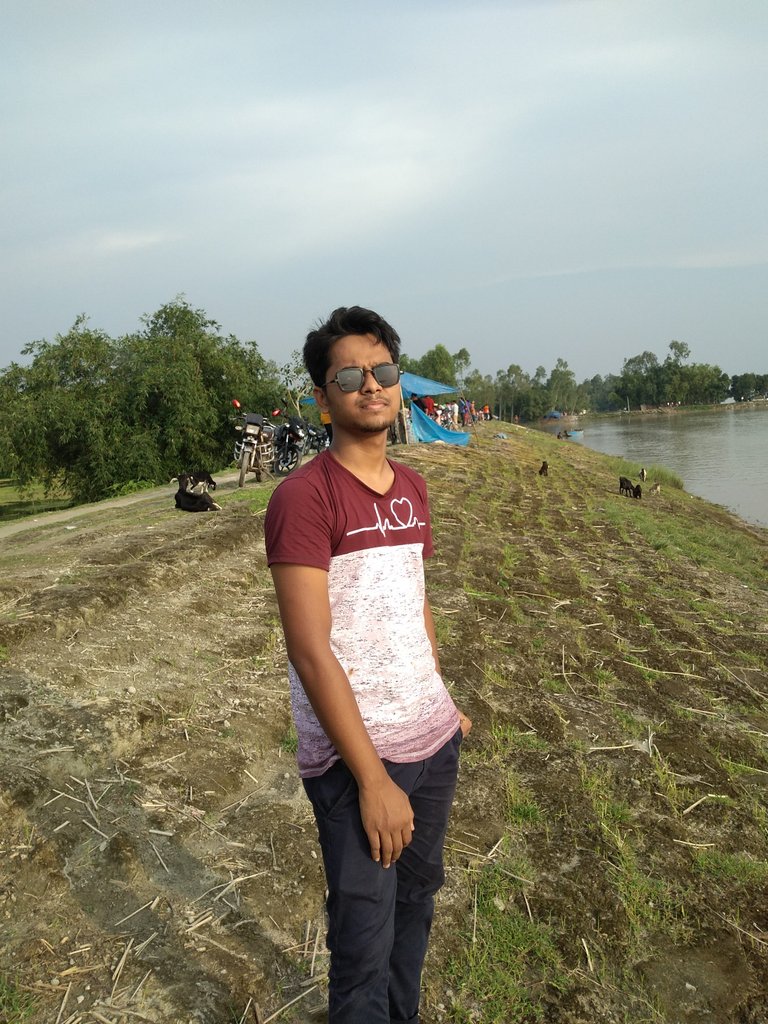 I am Minhazul Islam. I am from kurigram, Bangaldesh.I am a student of Hon's 1st year.My like to do part time job.As i am kid so i do that in my mobile,i try to earn whatever i can to use as pocket money. I like to write blog,i write to take photographs.If you want to know more about me you can contact me on discord.
---
In this blog i have taken help from this blog. Here is the link
I am very much thankful for this blog. This helps me a lot in html coding. If you want to make your posts looks more attractive you can use this codes.
---
Thanks for stopping by @minhaz007

TᕼᗩᑎK YOᑌ
---
---