Is Bear Market Here?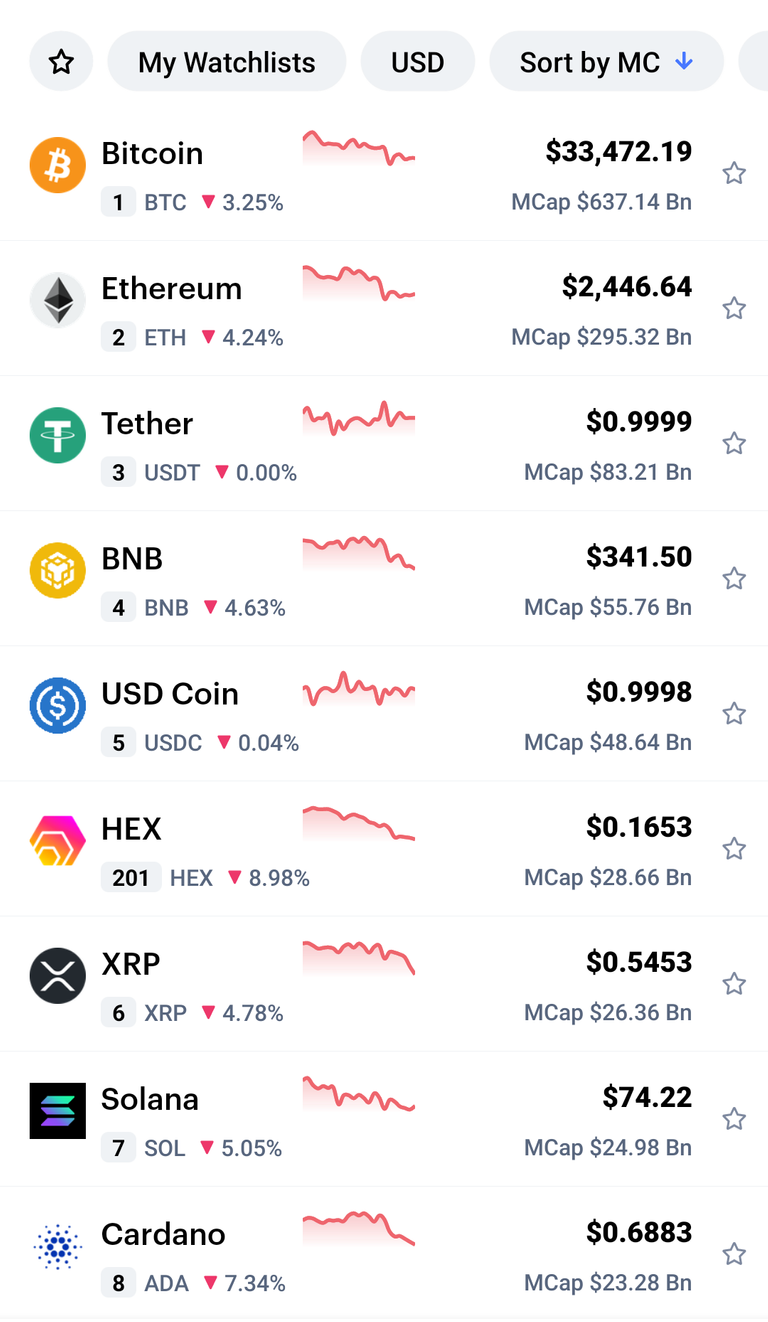 I've only been investing for a few weeks but literally all the stocks and cryptos I have on my watch list have been going down every single day. Is this normal? Usually I see some go up and some down then back up but last two days has just been red the whole time. Are we heading into a once in a lifetime buyer's market soon here? I am glad I haven't invested much money so far so I can take advantage of this market dipping. Just need to know when to pull the trigger and when not to catch falling knife 🔪
Screenshot is taken from coinmarketcap app.
---
---