A surprise at the cenote: Monkey Business!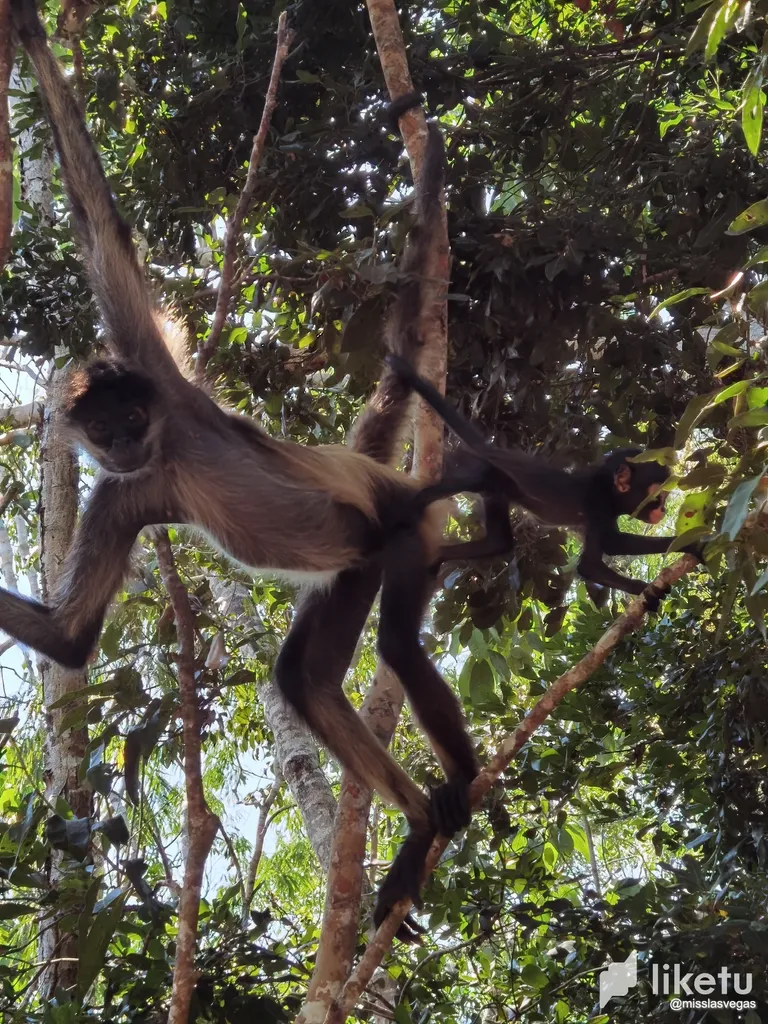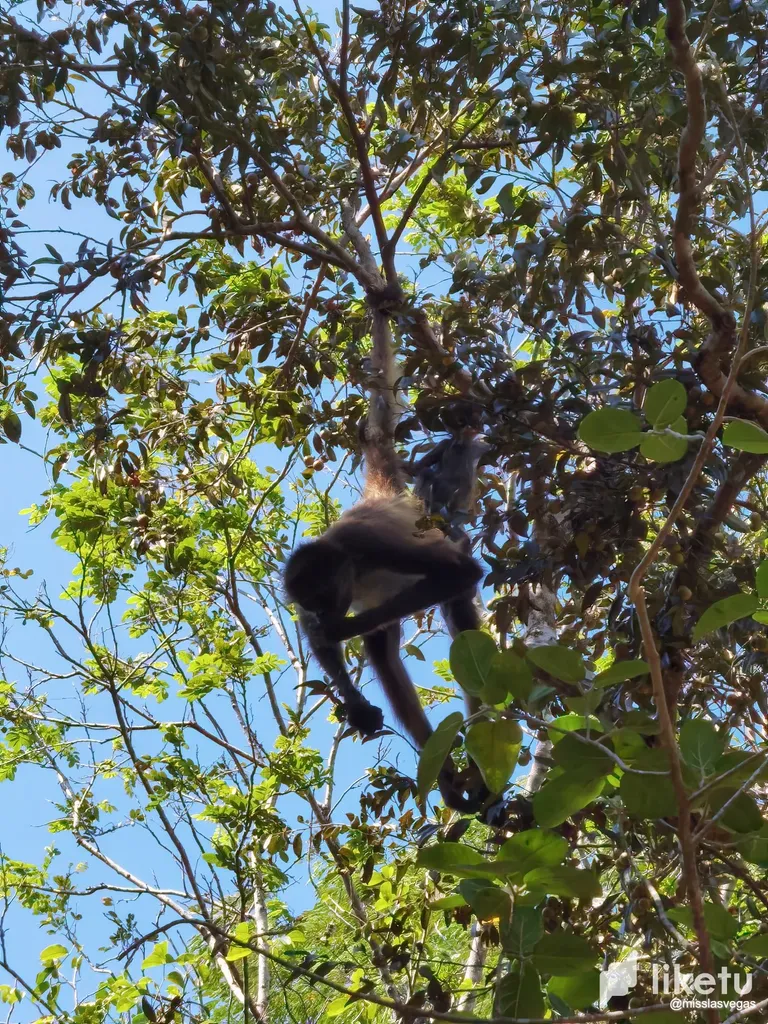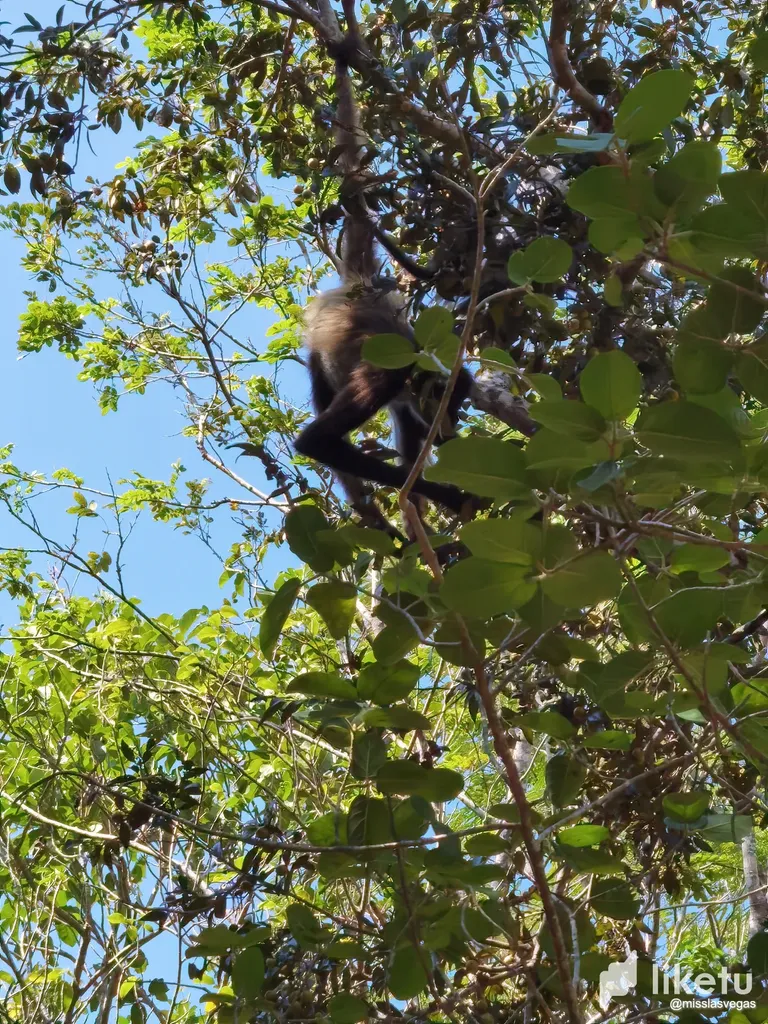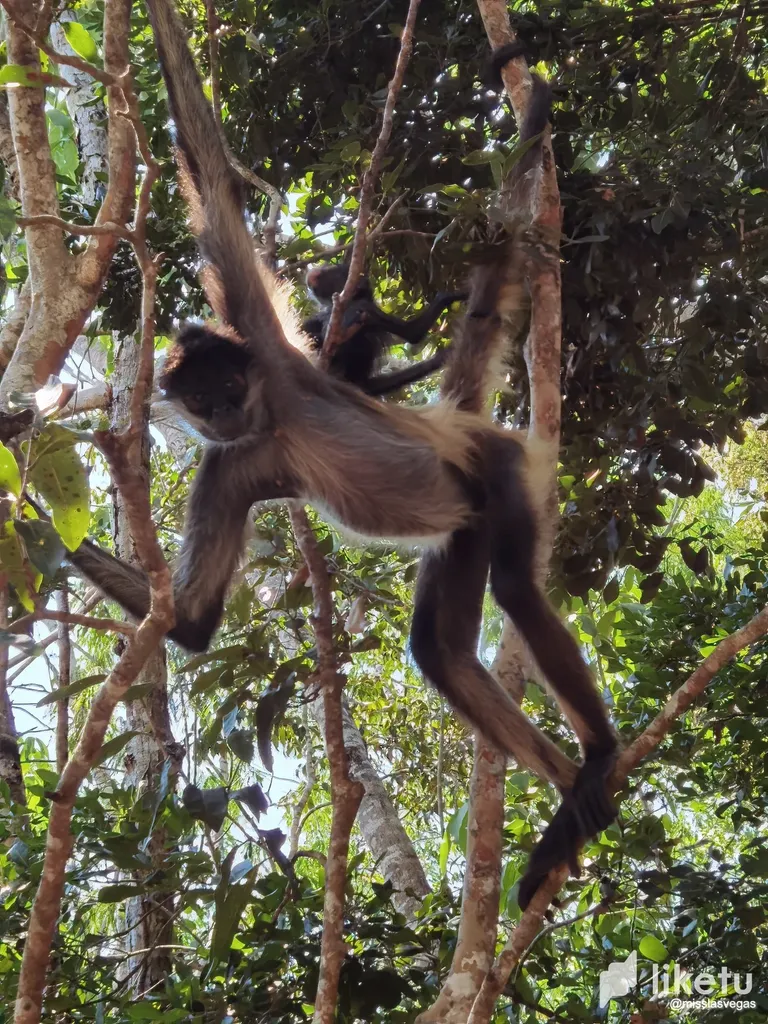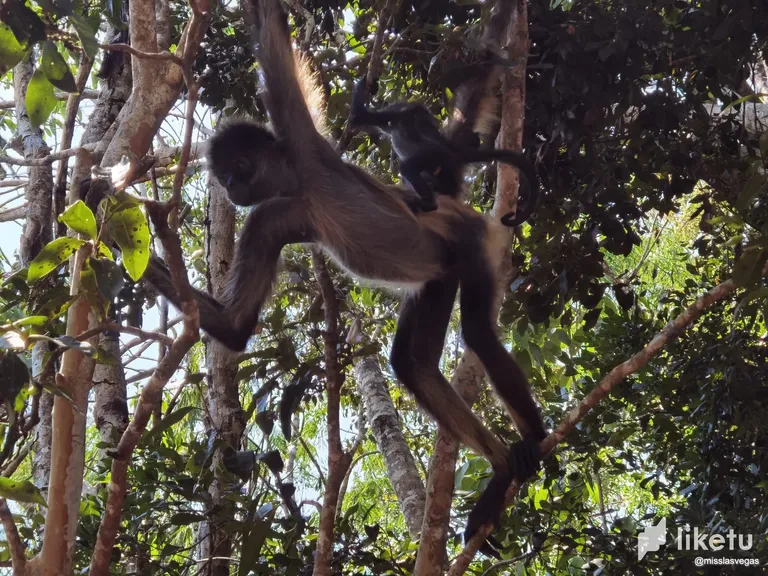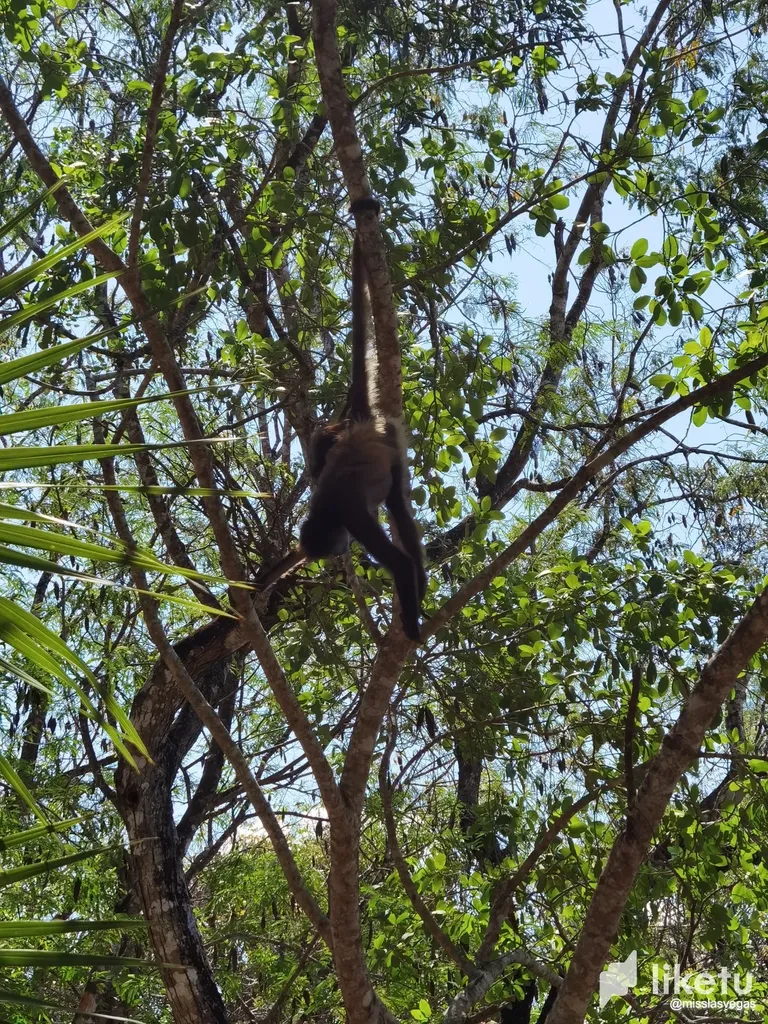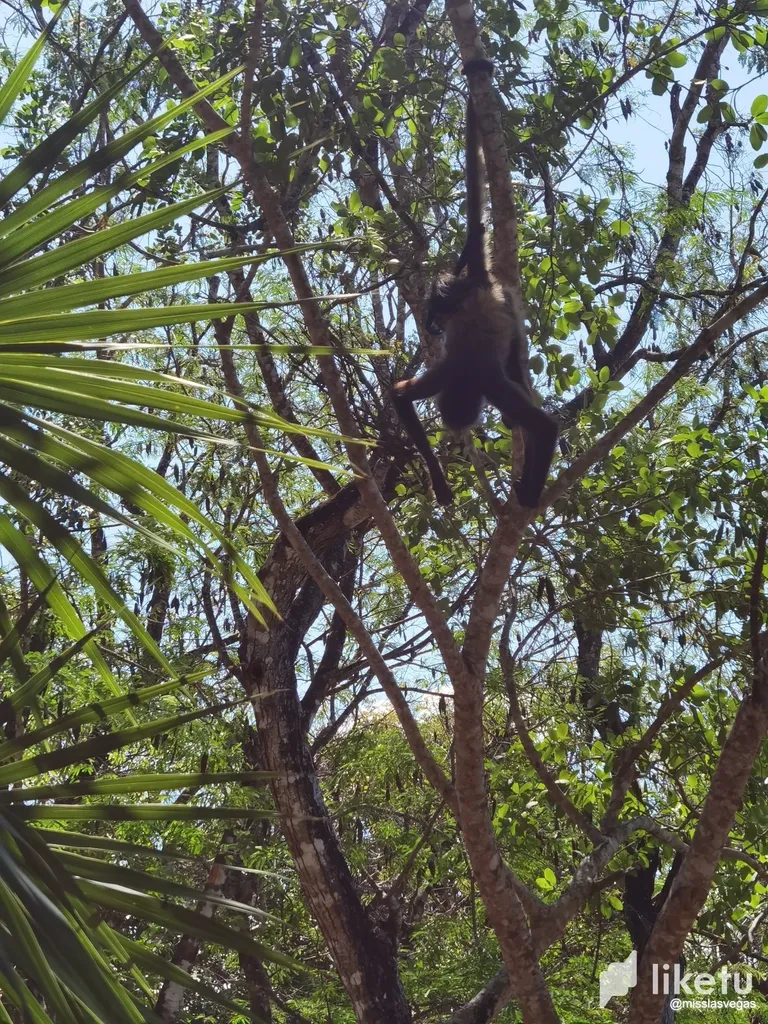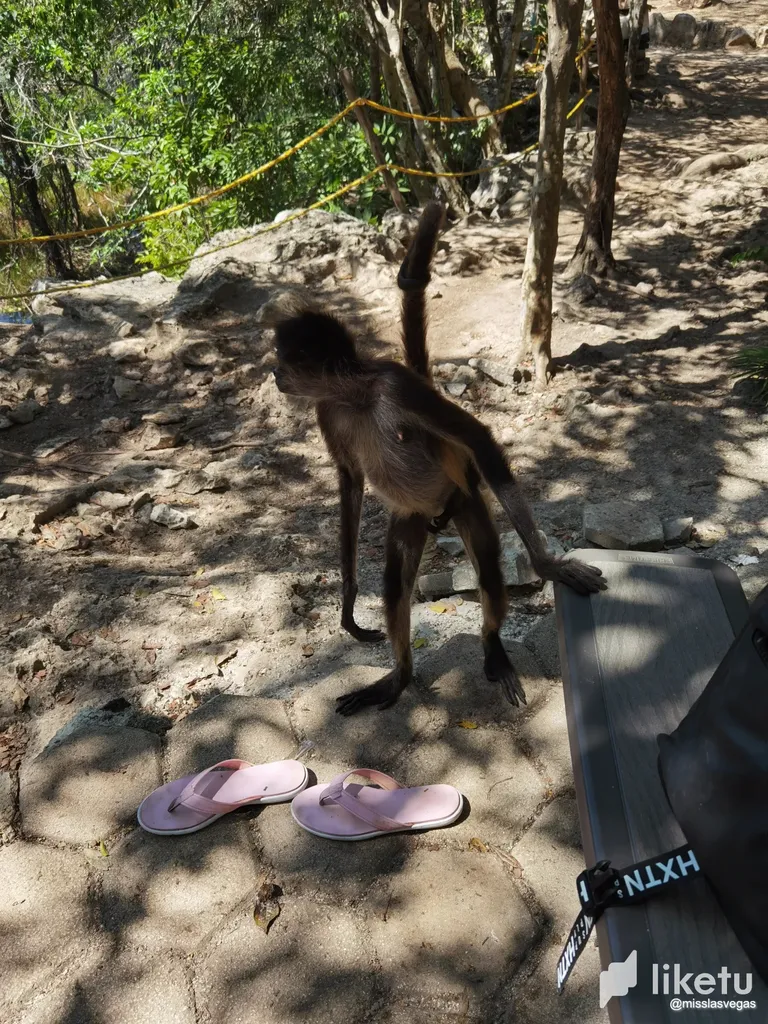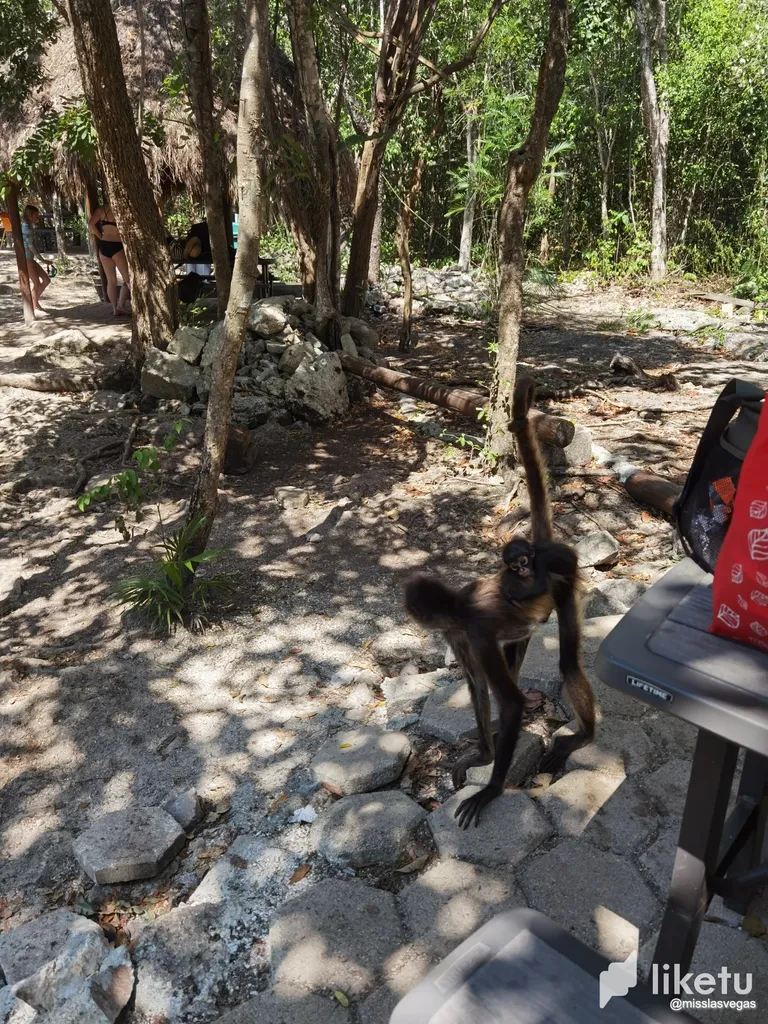 In March my daughter and her boyfriend returned to Mexico for a visit, and my sister as well.
We did a few shorter day trips and one of those days we visited a cenote we hadn't seen yet.
It was one of the most beautiful ones so far!
Not only that but there was a little surprise for us there too: a spider monkey and her baby.
It's quite unusual to see them separated from their troop. I don't want to guess what happened there but this monkey seemed quite accustomed to people as she would try to snatch food from us whenever we opened our bags...
The owner explained to us that they shouldn't be touched or fed, which speaks for itself for us but some people might not know this.
It was hard enough though, trying to eat quickly whenever she was out of sight haha.
The owner of the cenote came by once to chase her away and she climbed in the nearby tree quickly.
However, as soon as he had his back turned, she came back down to continue with her monkey business.
In one of the pictures you can see how she looks back to see where he went.
Smart!
The baby was cuteness incorporated and you can see that she was quite independent already, grabbing her own fruits from the trees.
It all made for a wonderful day, swimming in the cool cenote water on a hot day, while being monkey-tained.
What more could one wish for?
---
For the best experience view this post on Liketu
---
---