Changes - And my thoughts about them
In his last post here, @camthecreator wrote about his and my daughter's update about going back to Ireland. It's all getting so close so quickly, and I haven't even processed it all just yet.
So I feel that maybe if I write about my thoughts and feelings about it, it'll help me work through things.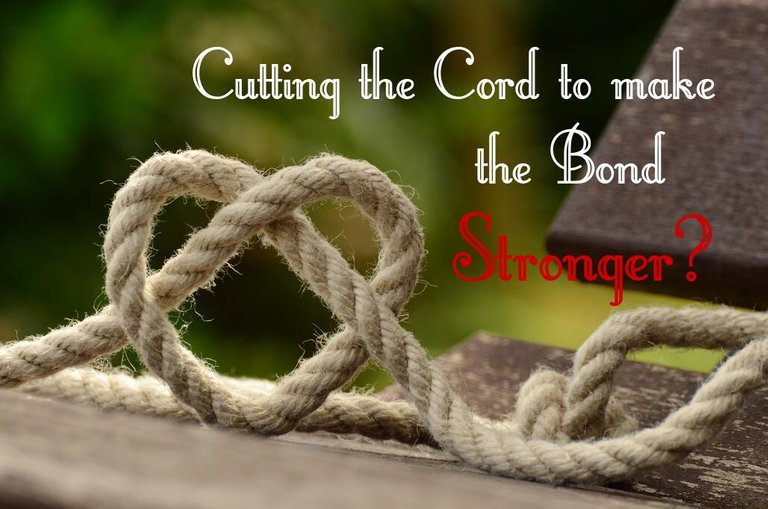 ┍━━━━━♥♠♣♦━━━━━━━━♥♠♣♦━━━━━━━━♥♠♣♦━━━━━┑
Changes
So they're leaving this coming Sunday. They've only just booked their flights two days ago, so it's been quite the news to get used to.
The longest Skye and I have ever been apart was when she had traveled to Ireland with friends, and stayed with one of my best friends, so she could start school, while I was finishing up the last bits and pieces in the Netherlands.
It didn't go as quickly as I'd hoped back then, mainly because I didn't really get any help until the very last days, so she ended up being in Ireland for 6 weeks until I followed her there with her two siblings.
It was harder for her at the time because I was busy around the clock, trying to juggle taking care of the two little ones, who were only 3 and nearly 2 years old.
I remember we went to the open swimming pool on September 23rd because it was 28 degrees Celsius two days that month. Two weeks later we'd be in the car, packed up like some nomads, on our way to the ferry to Ireland.
After that, it'd be a long time till she'd be anywhere else but at home with us.
So even though I knew that this day was coming someday, I didn't quite expect it to be so soon...
I had hoped we could make a life together here in Mexico, and eventually they'd fly the nest and either stick around here, or do whatever they felt like doing. Maybe travel the Caribbean or something, working their way through their travels. Anything but go back to Europe...
There are reasons why we left Europe in the first place but, of course, their generation sees things differently, and most people would, than I do.
I know Europe is huge and they can go wherever they want there, and work wherever they want there too. That's the upside of being European I guess.
Things haven't always been perfect here either. I mean we live in Paradise. The weather is always amazing. The people are amazing, although they haven't met as many as I have. But life deals the bad cards as well as the Aces, and in our case, these bad cards made it nearly impossible to even just survive, let alone thrive lately.
I know that this will change very soon. It's already in progress.
But having 3 adults in one house, and with them wanting to be independent...well, it just didn't work out the way we would like to see it.
Now, @camthecreator was always planning to go back, at least for a while, to sort a few things left unsorted in Ireland. Then there's also his family to consider.
There are many good reasons to stay, and there are probably many more reasons why they should go.
Lately, there have also been a few arguments between my daughter and I.
Nothing huge or major but I think it's mainly frustration coming from both of us.
Frustration over the things we don't seem to be able to change right now.
And with that, things are being said that can be hurtful, whether they're meant or true or not. I think there's always some kind of truth in those things, and whether I agree or not, doesn't matter. There's nothing that I can do right now to change these things.
I guess, there will always be a time in our lives, where we have to cut the cords, in our case the proverbial umbilical cord, and hope that the bond we had becomes stronger because of it.
My Thoughts
Of course, I want nothing but the best for them.
@camthecreator has lived with us for more than two years, and was a huge part of all of our lives for even longer. He's like the extra child in the house, even though he wasn't really a child, of course, but you know what I mean...
The two of them have been going through some rough patches but always managed to find mutual ground. I do admire them for that.
Their relationship has lasted longer than any of mine ever have.
So having to say good-bye to them will not be easy but it's something that needs to be done. I'm feeling all kinds of different emotions at the moment, which I'm sure is quite normal. It must have been the same my mother has felt when I left for years, and what Cam's mother felt when he left.
That it's normal, doesn't mean I need to like it...
The Phone call yesterday with my sister
My sister called me yesterday for my birthday. A few days before this, I'd already sent her a message mentioning that she'd get visitors for a few days, as the both of them will be staying with her for 5 days before traveling on to Ireland.
There's some little background story I probably need to tell about my relationship with my sister...
We used to be two peas in a pod as kids. I am six years younger, and although we had the usual sibling's quarrels, she always stepped up to the plate when I needed to be defended from some bully or something, and we used to spend lots of time together hanging out and having fun as I got a bit older and became a teen.
It was us against the world, always. We knew like no other the issues my parents had, their emotions running high, their arguments and fights that would wake us in the middle of the night.
Throughout the years, this changed.
I think the first changes happened when she moved in with the wrong partner. He wasn't a bad person but very controlling. He just couldn't help himself.
Seeing my, usually so independent, sister bow down to his wishes, was really hard to witness for me.
She then started her training to become a nurse, and in my opinion, she was becoming more and more brainwashed by society, however she never saw it, of course.
We both changed. When she was here, it was fun but I've always felt that her visits here and in Ireland were always more about the kids than they were about me.
There are a few other things that happened in the past, which I won't get into right now, but let's say that I've felt that she's betrayed me a couple of times.
I've forgiven her for it but I can't forget these things.
After we spoke on the phone for more than an hour (which is about 55 minutes more than she'd ever call me otherwise), and we'd hung up, I realized that she hadn't asked me about my thoughts of Skye leaving. Not once.
My brother did when I told him, and he's the one who has issues with communication more than anyone in our family. Communication never seems to be an issue with my sister. But she never once asked how I felt, even though she's told the kids that she was proud of them for taking that step... Weird, to say the least.
But hey, who am I to question it, right?
Right...
So yeah, right now, there's a whirlpool of emotions going in and out, hitting me in the face, and knocking me on the head.
There's the worry that I won't even have the money to see them off at the airport but I'll figure it out. Right now, all I really want to say to them is the following (the sign says it better than I can), and that the door will always be open here...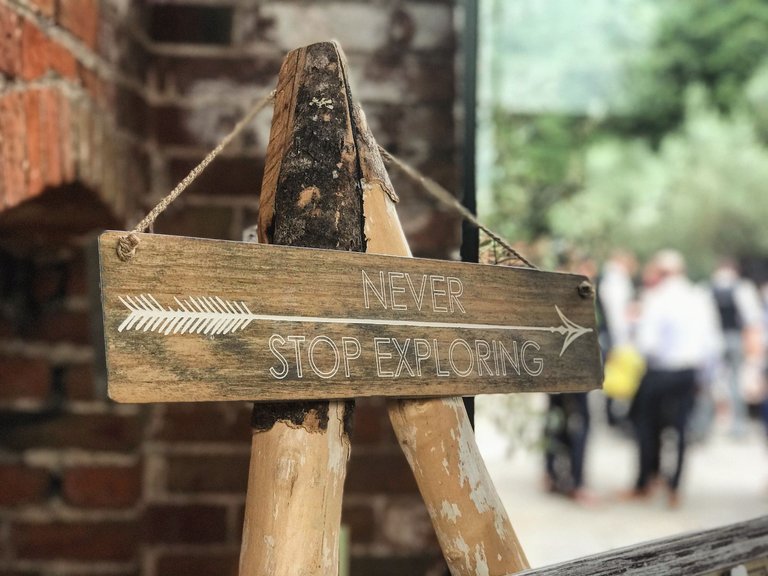 My photo(s) are my own, or were sourced on Pexels.com and edited by me on LunaPic.com
or in Canva Pro.
Page dividers created in Canva Pro, with images from Canva.


As an affiliate with ledger, I receive a percentage of the sales generated through this link

---
---