Elon Musk asks, let's answer!

So Elon Musk was asking people on Twitter if there should be a new platform. Well, as far as I know there is already one! Or more... Hive Dbuzz 3Speak, let's get it all out there.
So maybe we should all go out to Twitter and tell him what we think. Now's our chance!
I know we've done similar things before but he can't keep ignoring us forever. I've already done it, how about you???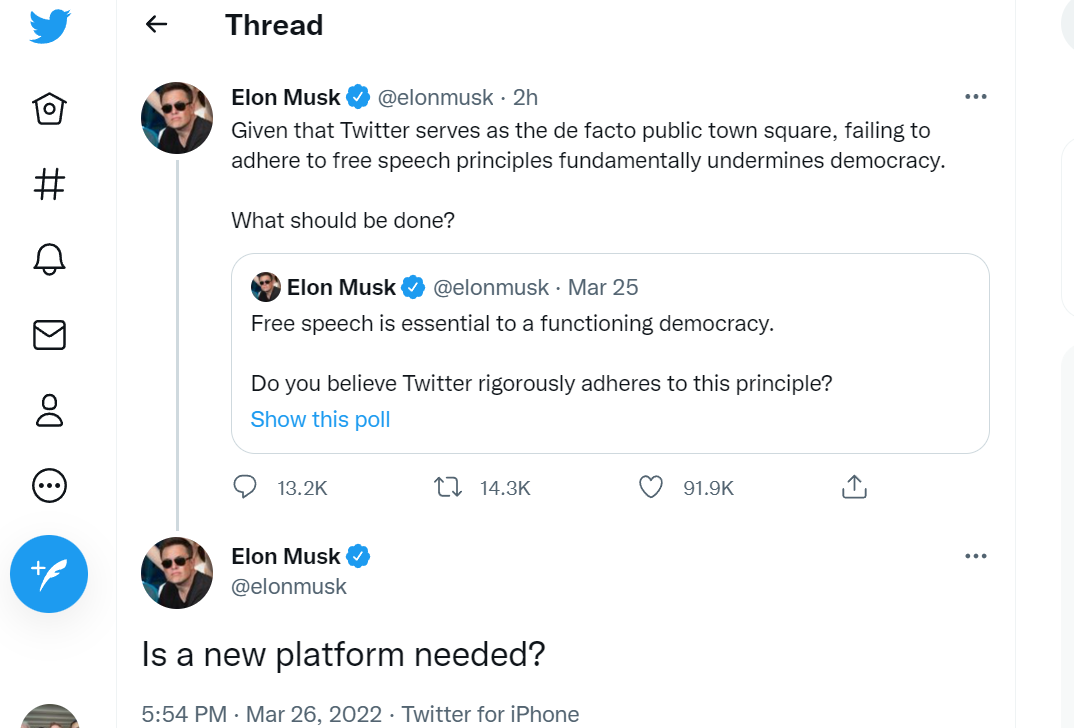 ---
---