It's been a bit crazy - but Mexico is still amazing!
A lot has been going on in our lives recently. But everyone has their issues in life.
We faced eviction for a little while, with no real idea nor a plan on what to do next, and I was slightly panicking, then full on, and then decided to surrender to whatever was coming our way because there was nothing I could do that I wasn't already doing, to change anything about it.
Thanks to some good things (unfortunately some of it to do with my recently deceased brother), and some good people, we managed to overcome this.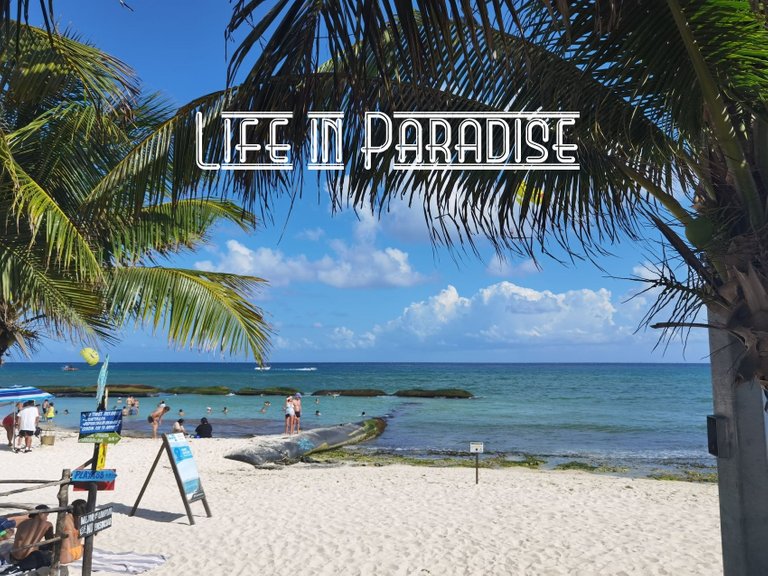 The beach close to our house
┍━━━━━♥♠♣♦━━━━━━♥♠♣♦━━━━━━♥♠♣♦━━━━━┑
On February 20th, we moved from a place that was much too expensive for us to one that's much more affordable. Mexico can be quite cheap but the Riviera Maya definitely isn't. And although it's still a bit cheaper for a lot of things than in many other countries, some things like rent, can be quite steep. I went from paying 22k pesos (approximately US$1,100 or more since the dollar hasn't been very stable) a month and an income of around USD600 to 10k pesos (approx. US$500), which is a HUGE difference, and much easier to do without too much stress.
The place is much smaller, and we only have two bedrooms, which is not ideal with a teenage girl and a teenage boy in the house. My boy doesn't really care too much but my daughter is at the age that she needs and wants her privacy and her own space. The last house was the first time in her life where she had her own room, and this was now taken away from her again, and that sucks.
Not just for her but for me as well. We all want the world for our children, and the fact that I can't give her her own room right now is very frustrating sometimes but not the end of the world.
I try to put things in perspective for us all by remembering that there are always people who are much worse off than we are. People not so far from us even.
I decided to come to a compromise.
As soon as I have the finances to pay for it, I will buy a sofa or couch for me to sleep on. I've even been eyeing the hammock hooks in the living room and am seriously considering it...
We have a dining room and a living room, so I'll be using the living room as part bedroom for myself. Unfortunately, the 2 bedrooms have 1 double bed each only so I will need an extra bed too.
That way, the boys can share a room and my daughter will have her own space.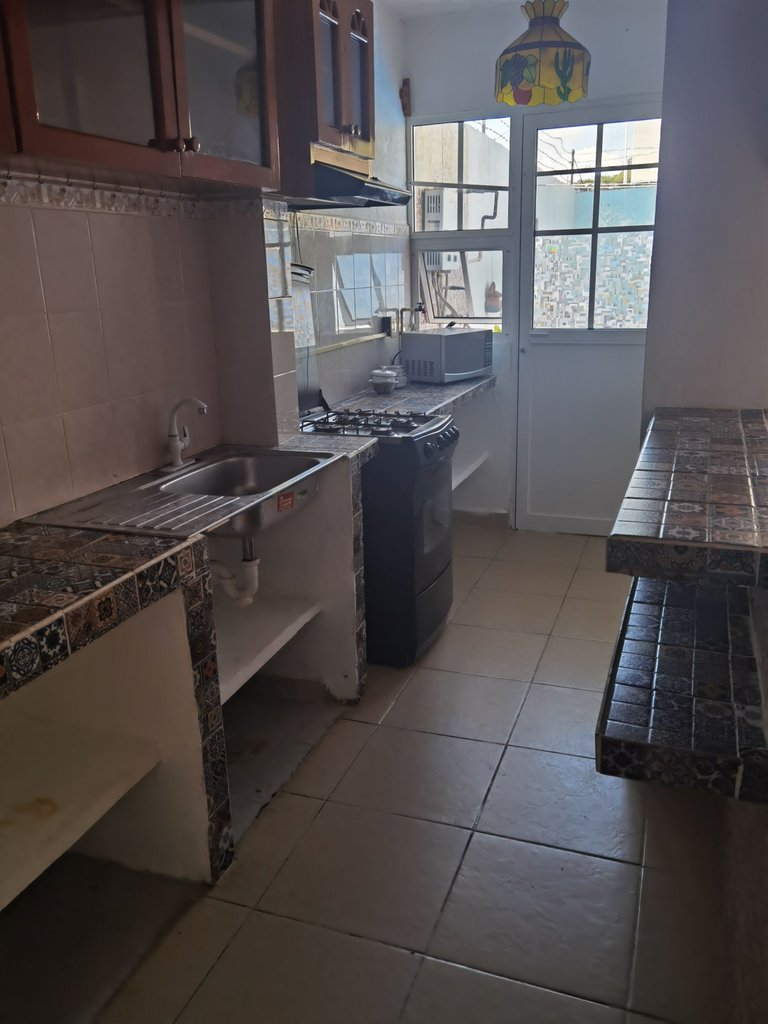 Our kitchen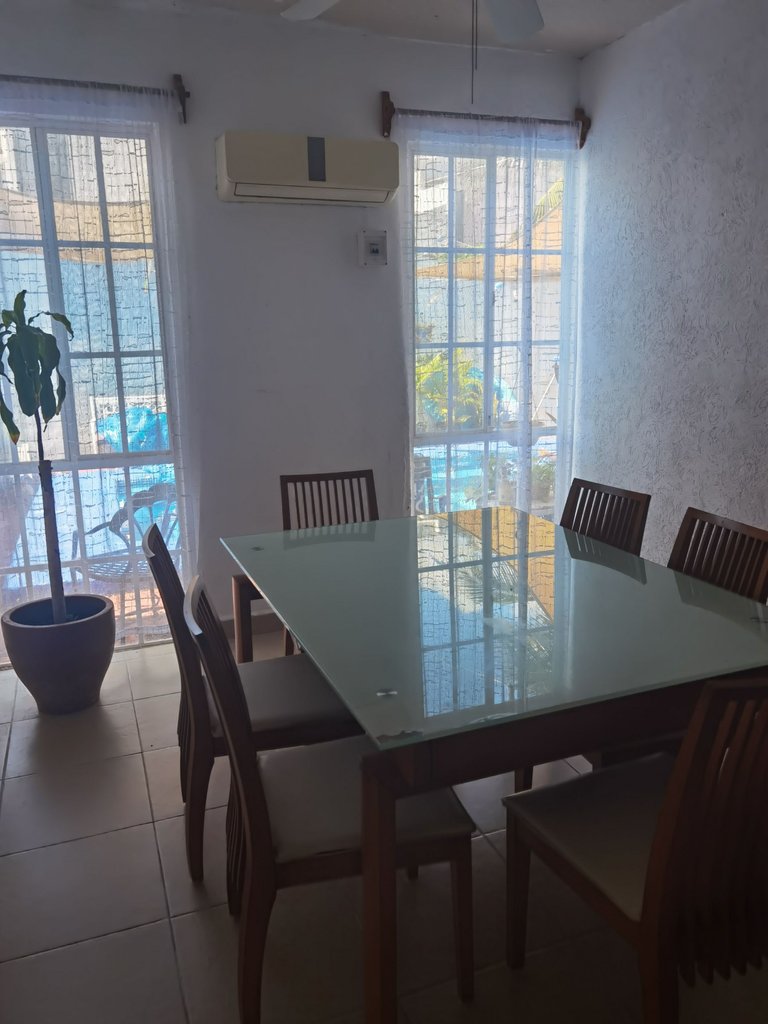 Our dining room/office space
┍━━━━━♥♠♣♦━━━━━━♥♠♣♦━━━━━━♥♠♣♦━━━━━┑
The house may be smaller but it's not the worst place on earth.
In fact, I quite like it here.
We share our front yard and back yard with our neighbour, J, who we get along with really well.
She's a retired paramedic from Philadelphia, so she's seen a thing or two in her career.
I thought the fact that she's retired and lives on her own could prove difficult with three kids next door but she's actually quite sweet, and will help us wherever she can.
My daughter washes her car once a week for 100 pesos, which makes both of them happy, and she spends a few hours a day with my youngest helping him with his learning (reading, writing, etc.).
We have one huge luxury, which is a shared pool out in the back yard. It's around 5 meters long so not Olympic size hehe but I'm not complaining. So yeah, we may have downgraded when it comes to our home but we've upgraded with this. Before we had to walk across the road for the pool and share it with many, now we could almost jump in from the balcony if we wouldn't break our heads doing it.
I mean, back in Ireland I was excited about a Dutch oven built into the kitchen, here it's a pool, HAH. Certainly no reason for complaints...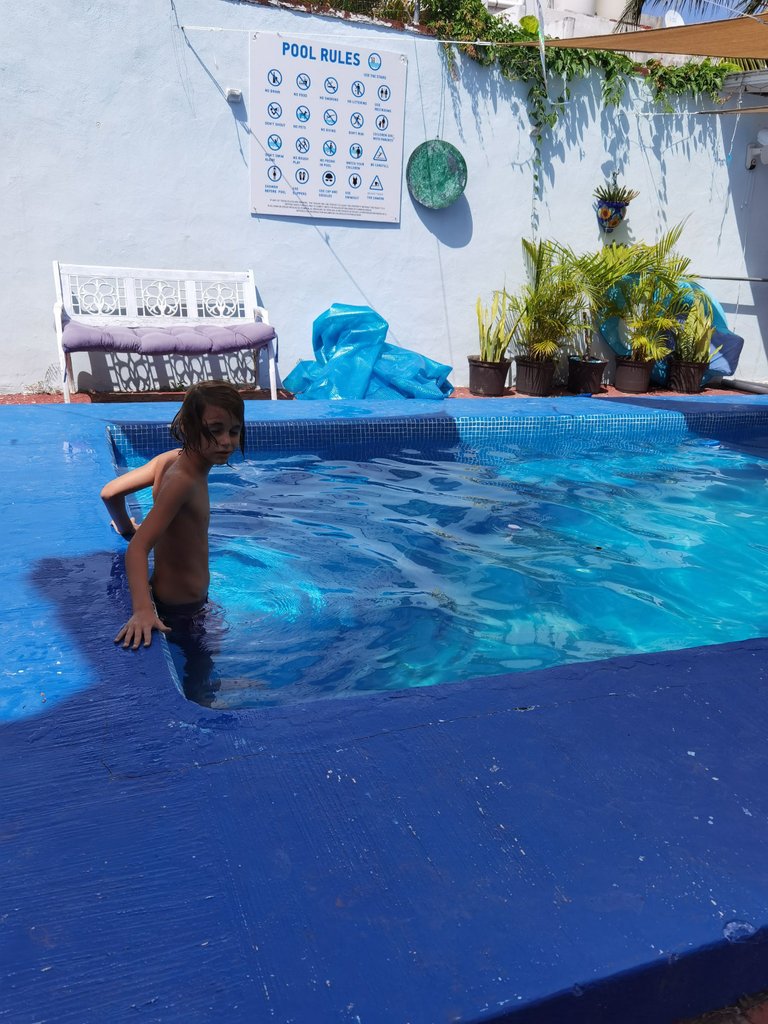 The neighbourhood is gated, and there is security out front but it doesn't feel at all like we're locked in. The guards are mostly really friendly, which isn't always the case everywhere.
However, even without the guards, it's really quite safe and quiet here. Mostly families with children and working couples, and some AirBnbs. Other than that, the surrounding area is very quiet too even though we have some holiday resorts close by.
It's the less rowdy kind of tourist that comes to this side of Playa so it's really quite nice.
We're a 20 minute walk from the beach, and 10 minutes on the bicycle to get to the nearest super market.
The only issue is that we're quite far from the city centre. Well, not much further than we were before but now we have to either cycle past a stretch of highway for a mile or 2 (some parts aren't the safest to cycle). It wouldn't be an issue with a car but right now, that's not on the books yet. We take the bus or a colectivo most of the times we have to go to the city but we always have to be aware that we come back before a certain time in the evening or we have to take a taxi which can be quite costly.
┍━━━━━♥♠♣♦━━━━━━♥♠♣♦━━━━━━♥♠♣♦━━━━━┑
New Friends
My youngest son immediately took off here to play outside as there is a playground and a little park not very far from our house, inside the community gates.
There's an Oxxo (convenience store) just outside the gate to the right, and to the left a taqueria.
Around the corner there's a skatepark and there are a few little shops and restaurants, so it really has most of the things we need not so far away.
My son made friends right away and then came home one day telling me that he found me a friend as well. His friend's mom and I would get along very well.
At the time I had lots going on and felt like I didn't have the time to spend with the few friends I already had here, so I never pursued meeting her.
Until one day we ran into her, and we ended up talking for an hour.
He was right as it turned out: we have a lot of the same interests, and agree on many things regarding certain things that are happening around us and in the world.
My son knows me so well!
My eldest son has one good friend he hangs out with whenever he can, and my daughter is the social butterfly I knew she was, with so many meet-ups with friends that even she sometimes prefers to stay home because it's too demanding. All in all, it's good!
┍━━━━━♥♠♣♦━━━━━━♥♠♣♦━━━━━━♥♠♣♦━━━━━┑
Work
It's too much to put all of this here now too.
Work & finances have been a bit 'off' these last few months.
But it all seems to go in the right direction at the moment.
We'll just keep going and keep believing that it will all be alright soon.
At least we have a roof over our heads that doesn't give me a daily headache on how to keep it,
and the rest will fall into place.
Maybe in another post, I will write more about work haha. I've got a few plans.
Until then, I still get up every day feeling grateful for being here in paradise.
People save a year, or two years or more to come here on a holiday for one to two weeks.
We get to live in paradise!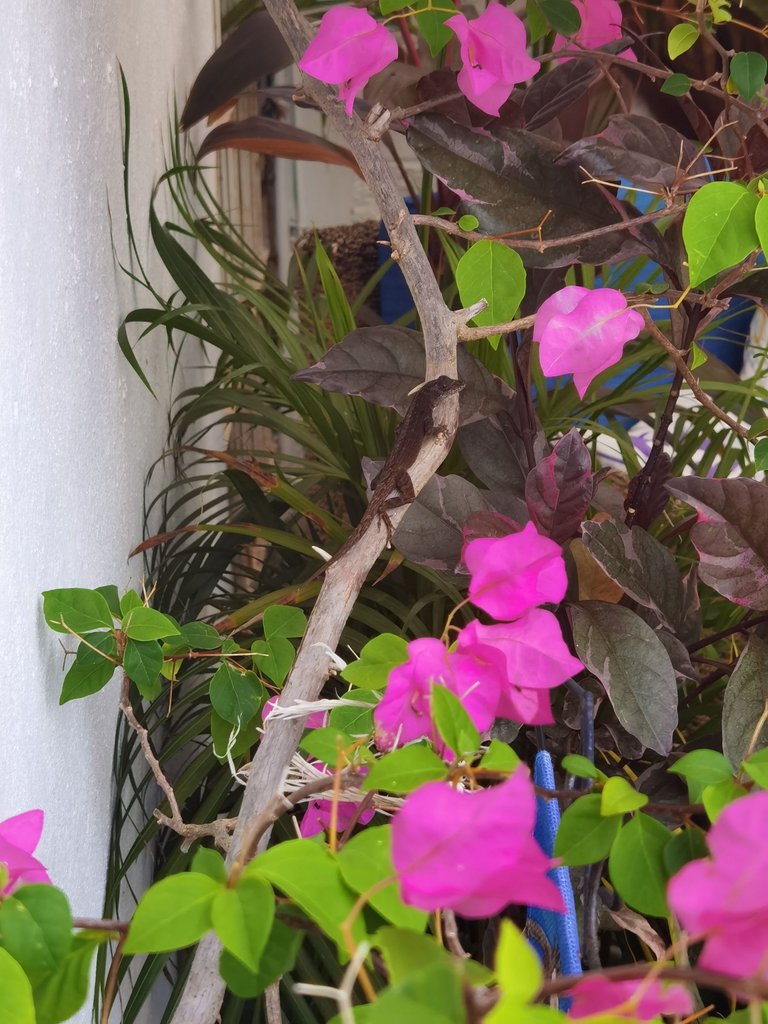 Lizzie seems to love it too...
I have to remind myself sometimes to think about that I got us here.
Not only that, I've managed to keep us here for almost 18 months now.
I've had help but I still did all of the rest.
I forgot to praise myself sometimes too.
So there, here's a pat on the shoulder for myself.
It's badass af, as the kids these days would say.😆
All photos are mine. Any edits were done in LunaPic





As an affiliate with ledger, I receive a percentage of the sales generated through this link

---
---