My entry to Shadow Hunters/SMASh Contest - Round 231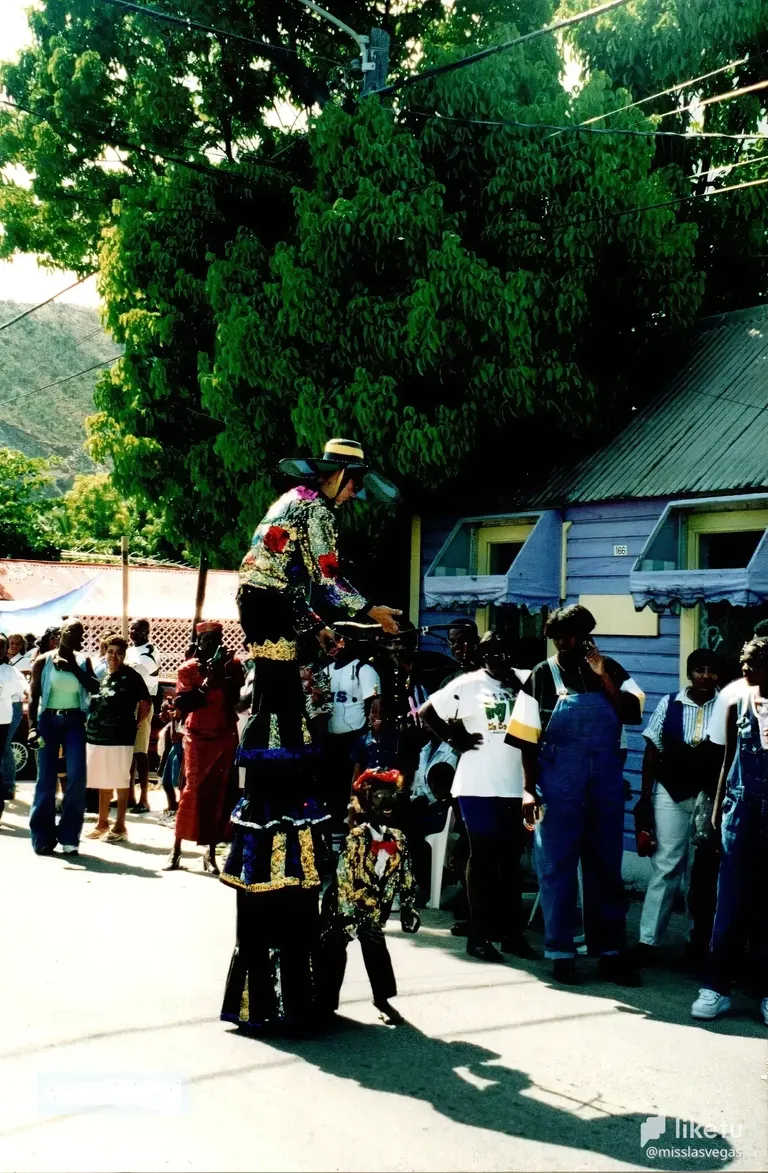 Everything has to be a first; in this case, it's two firsts for me. My very first time ever entering the Shadow hunters contest, and the first time I ever post using Liketu. I have yet to figure out how Liketu works precisely, and what the options are but that will be fine the more I use it, I'd say.
In the case of the Shadow hunters: I only came across it last week and loved the idea. I LOVE shadows! I love shadows, I love reflections and more shadows. I think they bring something special to, what can otherwise be, an ordinary photo.
I try to use lots of 'shadow work' whenever I take photos. And sometimes it just comes out that way, and I won't even notice until long after the photo was taken.
So a little more about this one. I know that the emphasis should be on the shadow. I failed in this regard. However, I believe that the whole picture is necessary to tell its story. The shadow was a good accident haha.
This picture was taken years ago, around 1999, in St. Martin, on the Dutch side of the island, during carnival. At the time, I knew that carnival was a big deal in the Dutch and French West-Indies, however, I had no idea just how much. They celebrate for two months! The first month on the Dutch side, and the second month on the French side. Each tries to outdo the other. However, both 'parties' are completely different and equally awesome.
The people in the Caribbean know how to party, I can tell you that!
On this day there was a carnival parade, which was a total surprise. I heard the music and commotion from my house and went outside with my (cheap) camera to check it out. I was lucky to catch this guy. I love how the shadow seems to morph into something almost alien.
It's an older photo, taken with a cheap camera, so forgive me for the quality.
Thank you for reading!
---
For the best experience view this post on Liketu
---
---