My very first (2) NFTs Showcased on NFT Showroom
Last week, I shared one of my art pieces with you here.
I wanted to see if people would like it, and also if there would be any criticism. I asked for complete honesty!
One person was completely honest and told me about some of its flaws. The rest of the people who commented were very kind and positive. I hope that by now, my relationship with most people I interact with here is at a point that we can be completely honest with each other, without being afraid to step on the other's toes. I hope this is mutual, and you will all give me the truth, as you see it.
I'm too old to feel insulted by truth hahaha.
(It's also my birthday today, by the way, yup I'm getting old. Nope not saying how old.)
Anyway, the piece I shared was one that I actually liked the least. See what I did there?
Yeah, I like what I've created but not prepared to let my very best piece be judged and called crap haha.
So I showed the one I liked the least, and if people would like it, I'd show the rest. Smart? Maybe.
Anyway, let's get to it!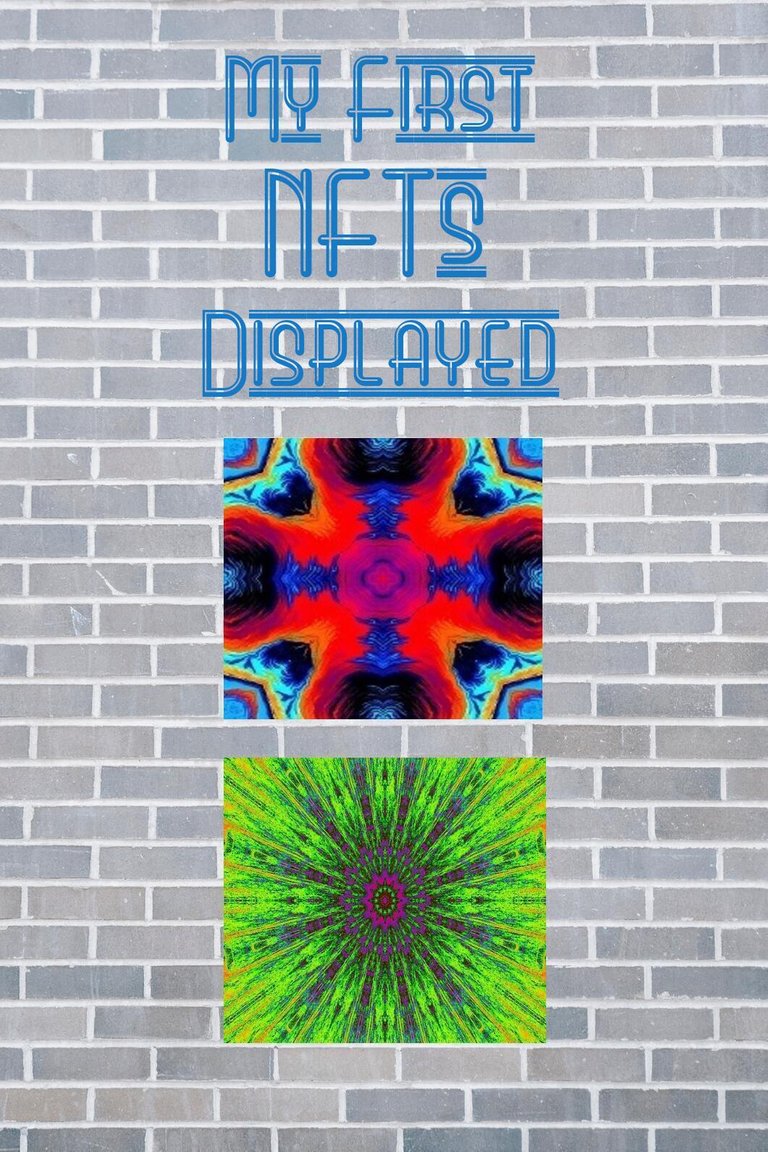 ┍━━━━━♥♠♣♦━━━━━━━━♥♠♣♦━━━━━━━━♥♠♣♦━━━━━┑
A little bit of Background Information
Some time ago, I started to experiment with some digitalized art. Eventually, I want to buy a good drawing tablet but it's not on the books at the moment. So I had to figure out different ways to do it.
Now, I could paint or draw and turn these into NFTs, and I will but right now, I just lack the material and time...It's mainly time.
So last week, I started manipulating photos I took, and some art pieces I did before, and somehow, they turned out quite alright!
Because most of these pieces were created using photos of something in the natural world, like trees, ocean etc. I decided the theme had to be something nature related.
Then @whywhy gave me the idea of Hypno-art. That was interesting, since most pieces are turned into kaleidoscopes, something that was often used, in one form or the other, by Hypnotherapists and Hypnotists in order to mesmerize their chosen clients or participants.
I've personally used kaleidoscopes before, for others, and self-hypnosis, and it works like a charm to get someone to a calmer state of mind.
I decided to run with it and create a new world of NFTs:
KaleidoScopes was born!
The two pieces I've decided to display on @nftshowroom, are those you see in the picture above.
Well, the thumbnail or them.
They are both gifs in my collection on the website.
The first one is called 'Beating Heart HypnoScope' because when I looked at it for a while after creation, the first thing that came to my mind was a beating heart.
And what is more connected to our natural world than a heart? We all have one, animals all have one, and some are convinced that trees and all living things have a heart in a way.
The second one is called: 'Groovy Forest HypnoScope'.
It's been manipulated from a photo of trees. Although the trees can't really be recognized as trees, I still feel that it carries their essence. And since they turned into a somewhat groovy version of themselves, I believe Groovy forest is the name it should have.
Come and check out the pieces here in my gallery!
Welcome to the world of HypnoScopes. Kaleidoscopes created with the real world in mind. Here, you will find kaleidoscopes that all have a different meaning, and are connected to the natural world. At the same time, kaleidoscopes were often used as a tool for hypnotists. Because the moving parts and/or patterns will bring you to a state of relaxation. Or quite the opposite. Step into the world of art and hypnosis!
Your opinions
Of course, I want your opinions about the pieces.
That's the number one goal.
However, I'd like some more from you!
I've only made one edition of these pieces.
Do you think this is a good idea? Or should I make more than one edition?
I thought making just one edition brings a bit exclusivity to the items, since there's only ever going to be one of each.
But please, let me know your thoughts!
I'd love to hear them!
I will create more listings as time goes. I have to wait a little, and could only do a few this time, as I didn't have more Swap.hive to list more right now. But more will follow!





As an affiliate with ledger, I receive a percentage of the sales generated through this link

---
---