Thoughts about the $HBD pump and the impact of PHBD(PolyCUB)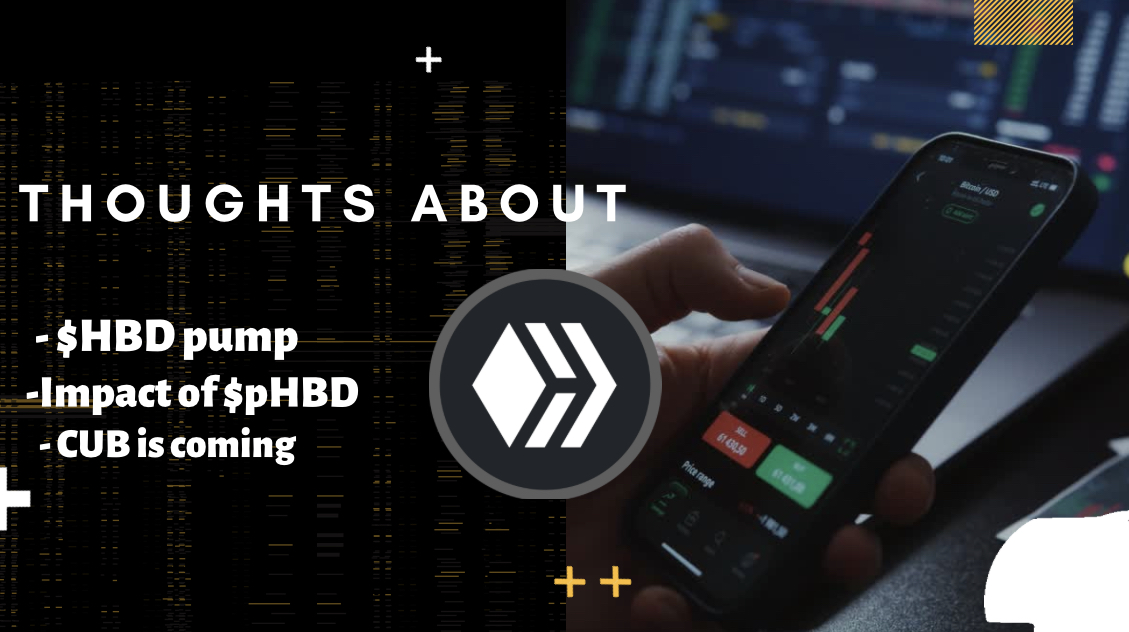 While the rest of the crypto market today was lull, there was a lot of fun on the Hive ecosystem as we saw many things come to play at about the same time.
It all started when HBD began to pump heavily for some reason no one knows in the early hours of the morning, the price of HBD spiked to $2.6 levels, way above its peg, an anomaly, yes, but not a strange one.
Hbd being a stablish algorithmiccoin has forced us to anticipate both scenarios when the price goes below the peg and above the peg. E.G. We've seen what happens when the price goes below the peg, arbitrageurs plus Stabilizer bot funded by DHF buy back up many Hbd from the market till it comes back to the peg,
Today was a nice experiment at seeing what happens when it goes above its peg. People with liquid Hbd and the stabilizer bot were able to arbitrage the opportunity.
I look forward to seeing data on how much Hive got taken out of the market by the HBD stabilizer at this pump. I also look forward to the effect it'll have on the price of Hive in short term.
Also, today turned out to be a good day for Polycub LP's especially in the phbd pools, everyone with pHBD had the opportunity to sell their HBDs at premium(1.6$) and they also contributed in helping to bring the price of phbd back to its peg.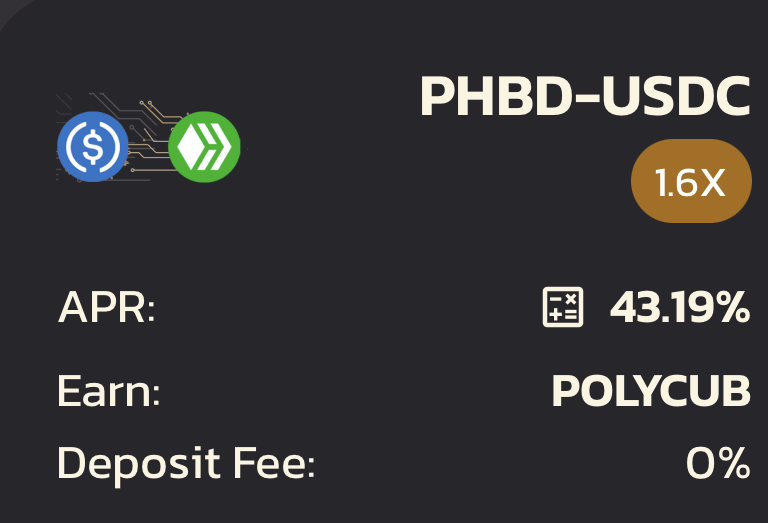 With pHBD, you can basically eat your cake and have it. Your hbd is liquid while it's working, generating you sometimes more than 20% apr offered on Hive.
But Ofcourse on hive, you're guaranteed high level security for a little inconvenient 3days lock up period……which turned out to be a pain today as most people with Hbd's locked on Hive couldn't take advantage of the pump.
At the time of writing this post Hbd is still on its way back to the peg, currently worth around $1.12, this time, it took a longer time for the peg to be equalized, certainly not the best, but it works and can only get better from here.
Cub is coming back
Leofinance made a tweet hinting the come back of CUB in progress. What this means is that CubFinance will be upgraded to perform Polycubs operations but on BSC instead of Polygon. This is super bullish for Hive and CUB, CUBFINANCE will automatically become the best Yield optimizing platform on BSC. Fun times pals.
What are your thoughts?
Thanks for reading.
Posted Using LeoFinance Beta
---
---