MY FIRST EVER POWER UP | NOVEMBER HIVE POWER UP DAY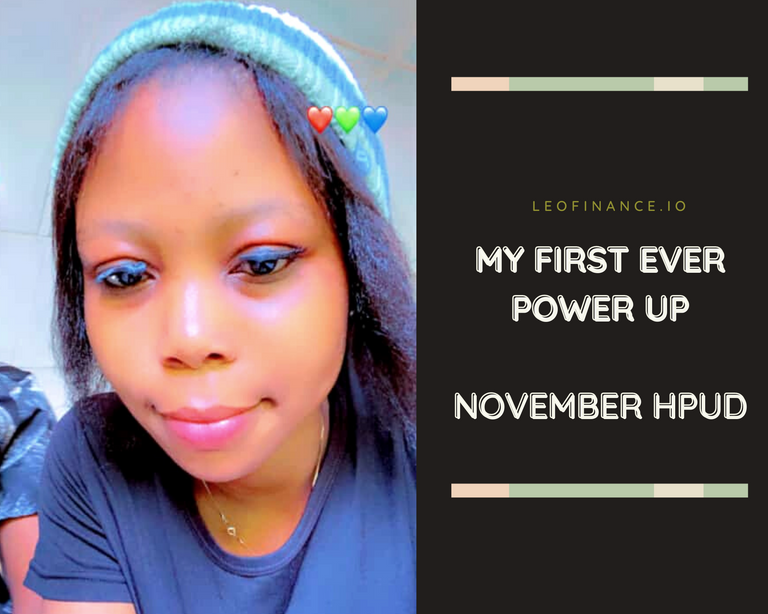 Finally, it's Hive Power Up Day, this is the first ever time I'm participating. It's a thing of joy. I joined Hive through @starstrings01 on September 17th, 2021. With his help I completed my Introduction post. I started blogging, I applied for the newbies-initiative program and I was selected. In our first newbies-initiative task,we were asked to talk about our goals for the next 3 months. One of my goals is to reach **300 HP before the end of the initiative. With the support I'm currently getting I'm sure I would reached that goal even before the end of the initiative.
Enough of the long talk, I learnt about the power up through @starstrings01, I saw his pre-power up post. Then later on I discussed with him about it, he explained everything to me, how the Hive PUD works,he further sent me some links to the sponsors and organiser of the Hive PUD. I saw the opportunity to build my account and reach half of the 300 HP target I set for myself....

The Screenshoot Of My Wallet Before I Power Up

I quickly used the Market section on Hive.blog wallet and exchange my small HBD to Hive.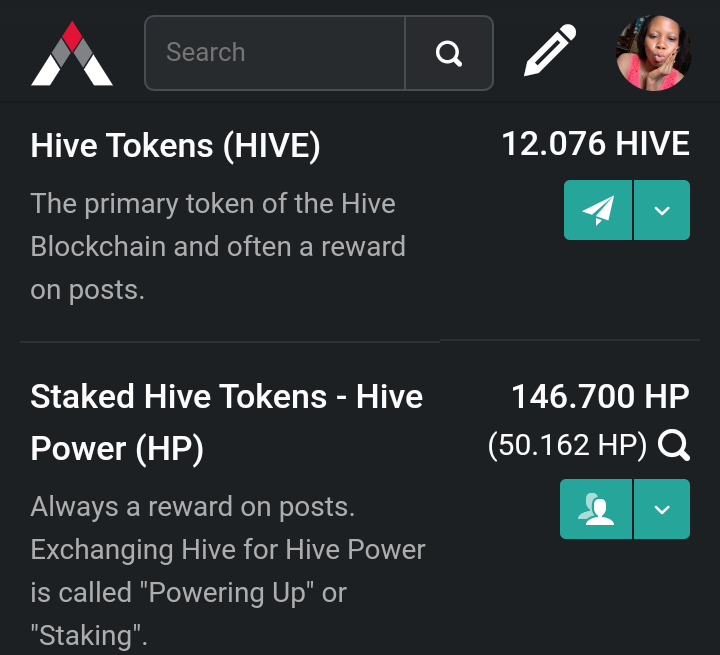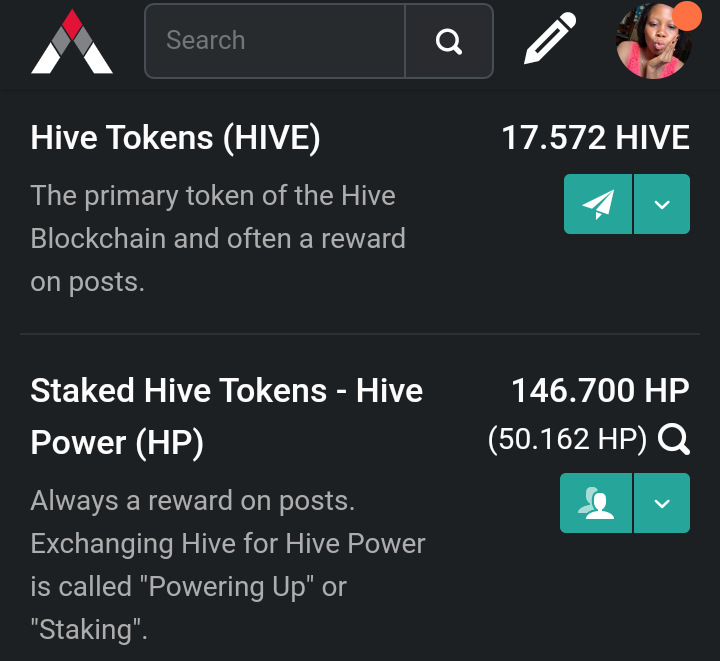 ---
The Screenshoot Of My Wallet Before and After I Exchanged My HBD
---

My Power Up Process

I select the drop-down menu beside my Hive Balance and click on Power Up, then drag the toggle to the maximum level to Power Up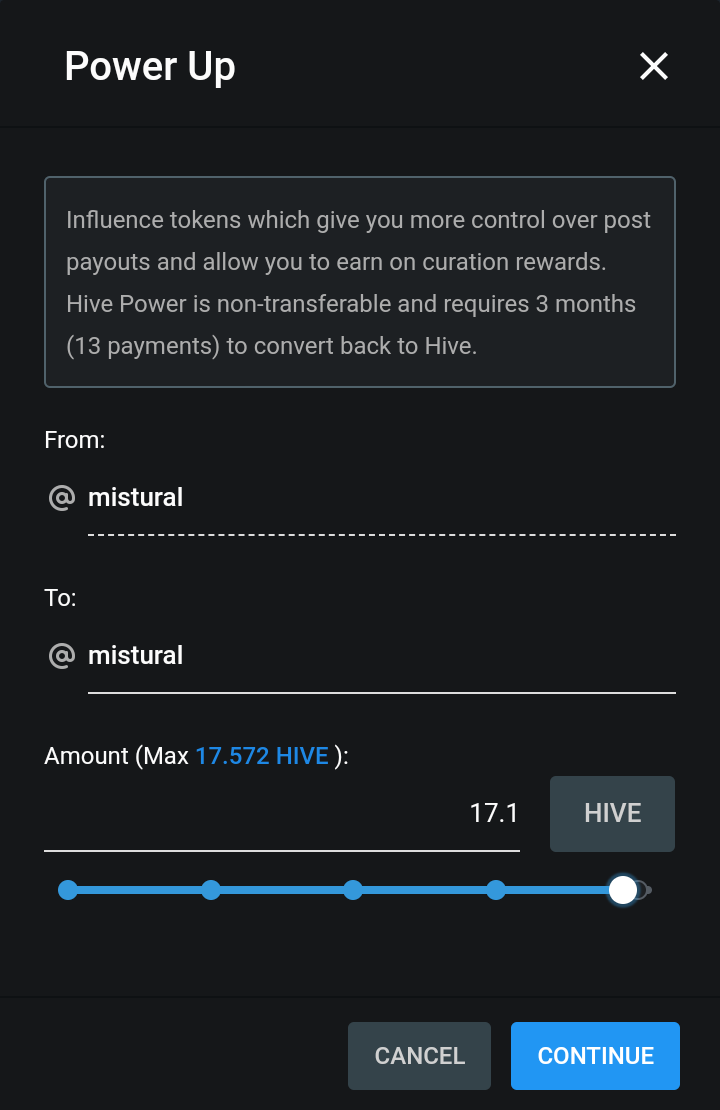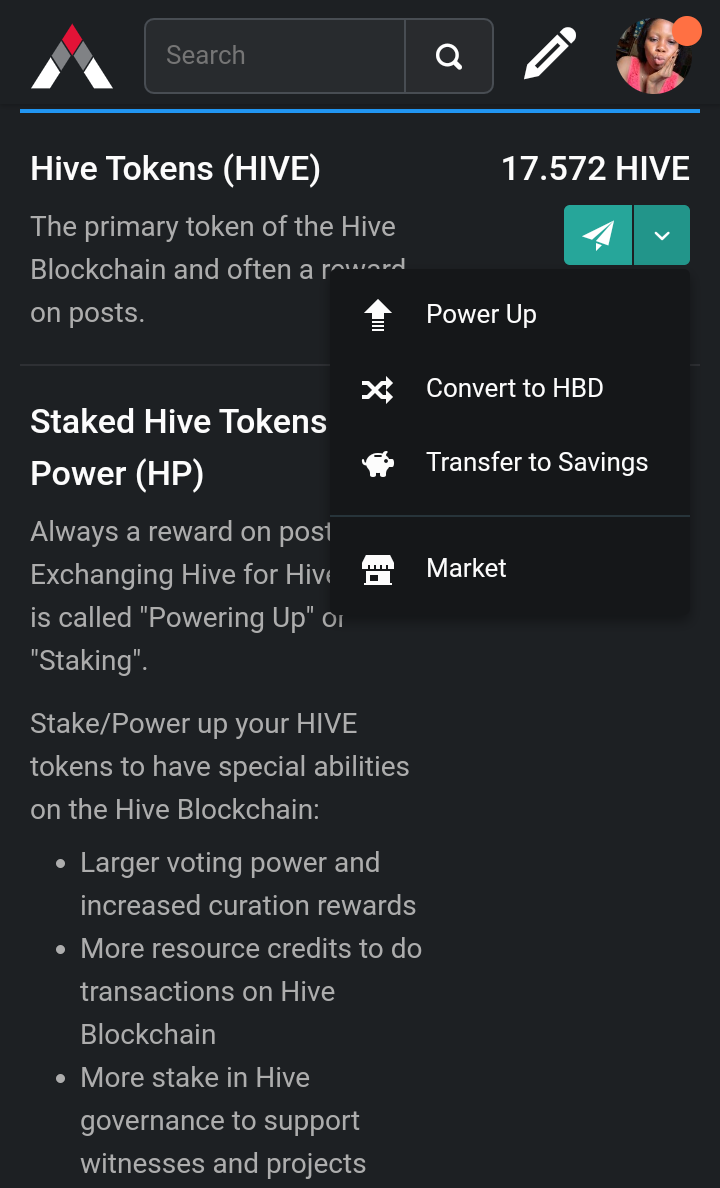 ---
---

Finally, I've Successfully Powered Up For the First Time

Hurray, the process was successful, and I've Successfully Powered Up my up 17.1 Hive and reached 163.800 HP I know this is small compared to some big users, but to me it's a great achievement.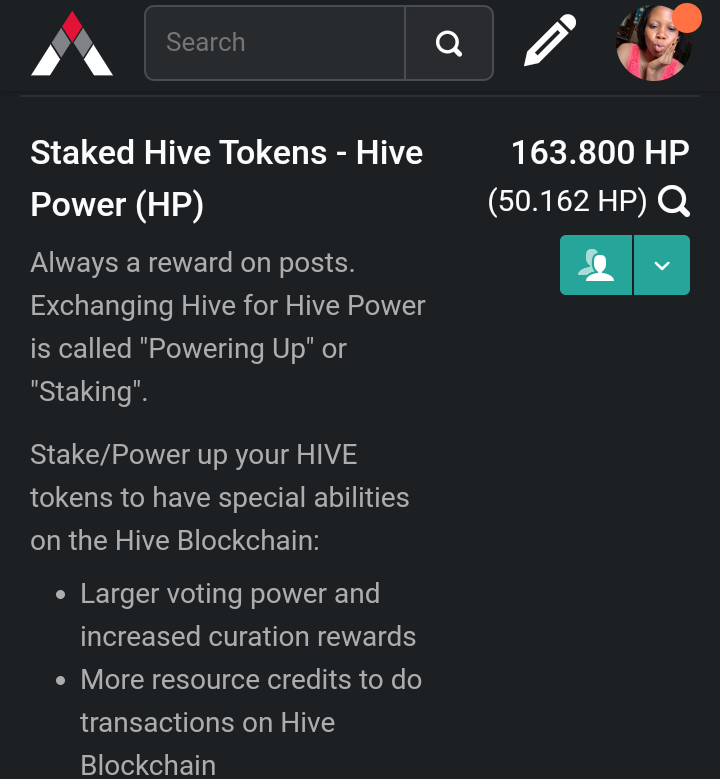 ---
Taking part in the Hive PUD is a thing of joy, the support I've received from everyone, especially from @josedicuss and @starstrings01 have helped me achieved this small milestone.
Thank you for stopping by, I hope you have learnt one or two things from my blog today, you can follow me to for more quality contents that will learn one or two things from you can check out My Introduction Post To know More About Me
Posted Using LeoFinance Beta
---
---