WHEN I GROW UP, I WILL BE..... || WHAT HAPPEN TO OUR CHILDHOOD'S DREAM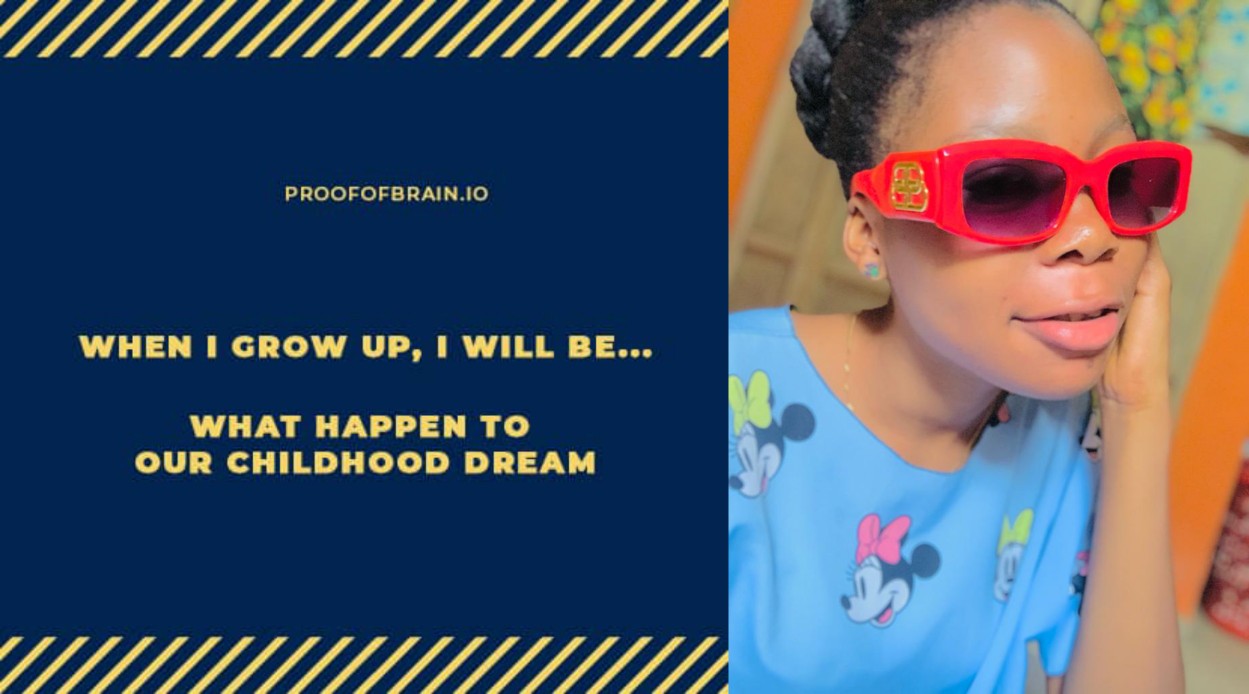 Image made with Canva
You've probably overheard children saying stuff like this....
When I grow up, I want to be a lawyer; when I grow up, I want to be a pharmacist; when I grow up, I want to be a surgeon; when I grow up, I want to be an architect; when I grow up, I want to be a scientist; when I grow, I want to be..............
I can recall when I was in the basic class, I usually tell my colleagues that I want to be a "Lawyer" when I grow up. Maybe you said those things as a kid as well. And now, oh, how time flies, you are an adult! Congratulations!!. What happened to those dreams? True, we didn't say such things with an adult mind or even the ability to comprehend what we were saying. Is there any chance, that we'll ever realize our childhood's dreams?.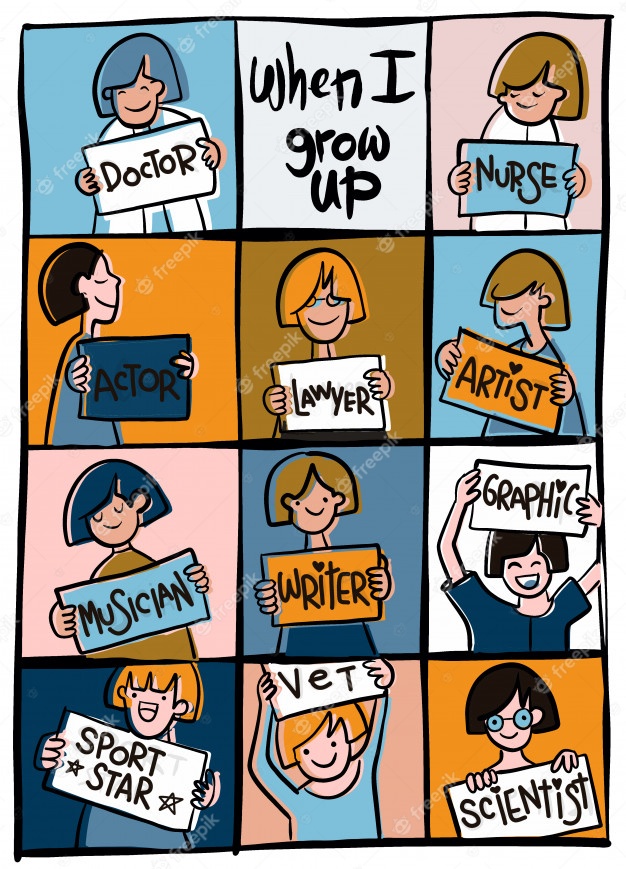 Freepik
The truth is as we grew older, we made certain life decisions that were comparable to those we made as children. We decide on our career choices and work hard to reach our objectives. But, like a child's dream, these things frequently remain dreams and never materialize in reality. I observed that a number of circumstances, some of which are beyond our control, inhibit people - particularly youngsters - from achieving their life and professional goals. This may or may not have been true in your circumstance. Many people are prevented from achieving their objectives and dreams due to three issues.

Fear Of Moving Out Of Your Comfort Zone

Who among us doesn't like a good night's sleep? Everyone wants to be in a safe and secure environment. However, this can also be our undoing. Many people today are unable to reach their objectives because they are reluctant to take risks. They are terrified of failure, danger, and uncertainty, among other things. They'd be wise to stick to what they know works. They grasp the jargon of business as usual. But, on the other hand, our comfort zone might keep us trapped, preventing us from venturing into new territory.
We must learn to try new things that make us feel uneasy. We must go outside and experience the heat. Weaker situations can sometimes bring out the best in people. As a result, we must accept that doing the same things will produce the same results, but doing something new gives us hope for a different outcome. Our dreams may remain distant unless we learn to dirty our hands in hard work outside of our comfort zones.

Distractions:

Ask any successful individual, and they'll tell you that maintaining your focus is one of the most critical parts in accomplishing a project. Consider this: how many times do you get distracted in a day?
There are numerous and common sources of distraction. We have too many things clamoring for our attention owing to technology, but if we focus on our objectives and work hard to achieve them, our dreams are more likely to become a reality. So, when you set out to accomplish anything, stay focused until you accomplish it. Many people are so preoccupied with getting this and doing that they neglect the most important aspects of their lives. So, in order to reach your objectives, learn to work hard and fast.

Procrastination:

This is a personality trait that I constantly battle. We're always putting off what needs to be done, assuming that we'll get around to it later. Time - and dreams - are stolen by procrastination. This negative habit, for example, can keep you stuck in your comfort zone indefinitely. You keep changing your mind about when you want to start and canceling your plans. It continues to stretch indefinitely.
Procrastination can be attributed to a variety of factors. But, at the end of the day, we are the only ones who can decide how we spend our time and what we do with it. As a result, we must learn to avoid procrastination. We want to take on our difficulties head on. It may make you feel uneasy, but when you face your most difficult activities head on rather than avoiding them, you will grow stronger and save time and achieve your goals.

FINAL WORDS

Those things we said as children are attainable, albeit not always simple. But, as adults, accomplishing our desires and goals is more vital. The three obstacles mentioned above are not the only ones that halt people's progress. Many other things can contribute to one's failure to realize one's dreams. But, if we work hard and do the right things, success is certain, even if it takes time!

Share in the comment box If you can recall, what you said you want to be when you grow up. Tell us how you've changed and what's happened as you've gotten older. Thank you in advance for taking the time to share a bit of your life!!
---
---