PREVIEW SERIES OF EPL WEEK 12 BATTLE.

link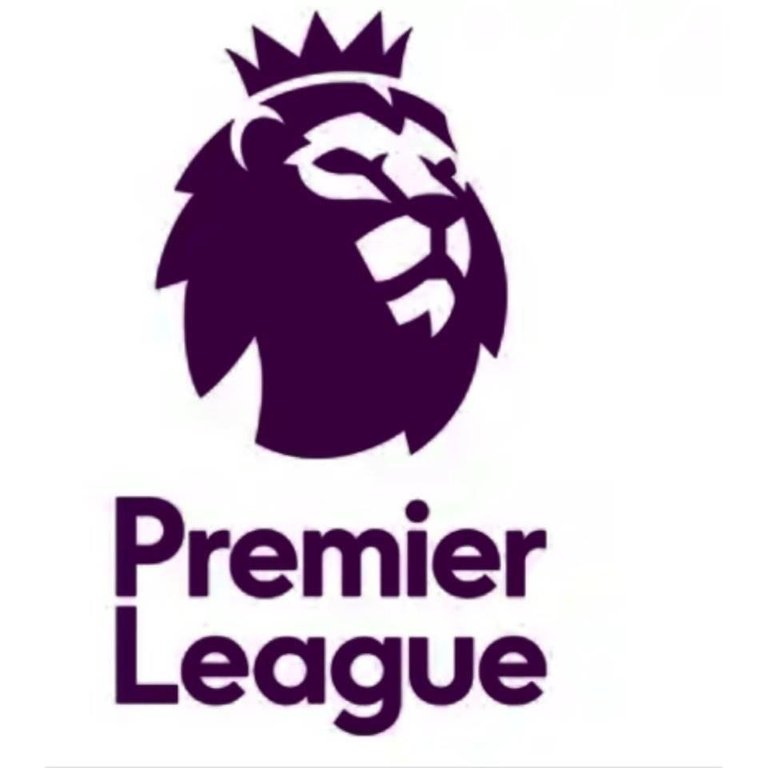 It's another weekend and a very exciting moment to watch out as our England team go head to head with their rivalry.
This weekend come with a shock as many premier league side will not be with their key players and some manager
Following last week performances,what will you call this weekend performance, for me am going to probably tag it survivals of the best😏😏😏as some club will give us a smiling face while some will make us feel bad, I hope your club earn the three point for this week.
Last week @hivefpl gave us a wonderful summary of what he described as the fight for three point🫱🏼‍🫲🏼👍🏼.
    Nottingham -Liverpool

link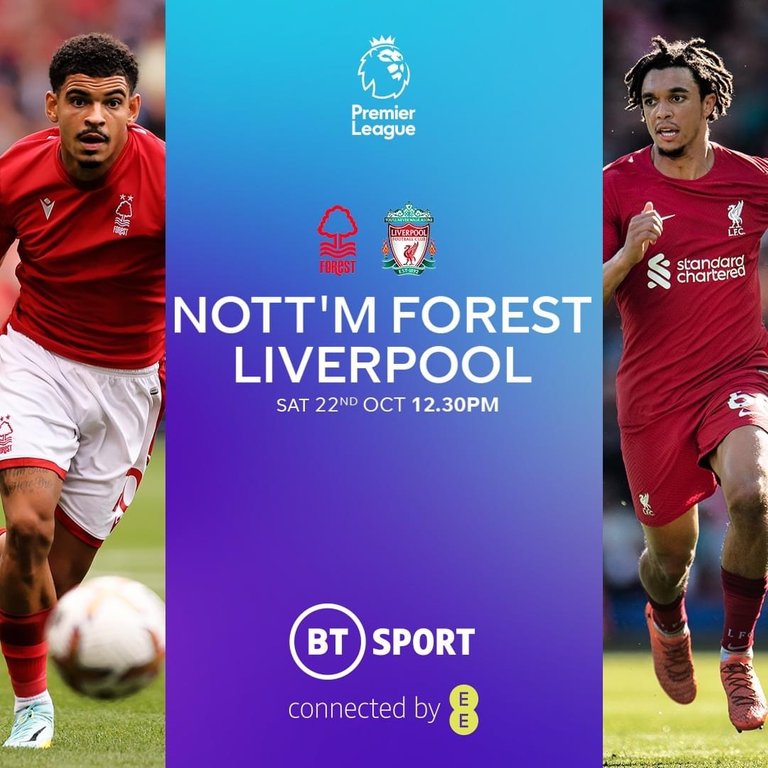 On Thursday while Liverpool boss was given a press news against Nottingham Forest he disclose that he has received a squad boasts following the gradual return of Naby Keita and Alex Charmblain,Guinean central midfielder who never made any appearance this season following the injury he picked during the preseason may be on the bench this weekend against Nottingham Forest said Jurgen klopp.
Would Nottingham Forest allows Liverpool to go higher than that seven position in the league table and we are still seeing Nottingham Forest return as a short term return.
Possibly line up for Liverpool are:
Allison
Alexander Arnold l
Gomez
Van Dijk
Robertson
Fabinho
Salah
Thiago
Nunez
Firmino
Calvalho and the likes of Henderson, William, Cook, mckenna, Lodi, Mangala, Dennis, Johnson and Gibbswhite may be seen in Nottingham Forest duo.
    Everton -Crystal Palace 

Goodison Park on Saturday may be on fire 🔥 as Patrick vieira's side are going to lock horn head to head.
The 10th and 15th standing team on the table are set to show us what they got as crystal Palace have inconsistent this season as was seen in their previous matches as they had victory over Wolverhampton side and in the other hand Everton to needs to bounce back as they had a defeat following Newcastle win last week.
    Manchester City - Brighton 

When it comes to city, I smiled because of the football duo that we have there in the likes of Erling Haaland, Phil Foden and Kelvin D bruyne
Who didn't have enough opportunity to make it last week.City will bounce back against Brighton following their lost last week yet they are still the leading club in goals in the epl scoring 24 goals so far,there is no much data of city losing to Brighton in Etihad stadium.
Leaddro despite getting six goal contributions for Brighton would want to do more.
Would Brighton continues to conceive goals in away matches as they already has eight goals from away matches???.
The 22 year Norway striker will continue to play heavy minutes as the world cup approaches since Norway are not in the list of qualified countries for the competition .
Chelsea - Manchester United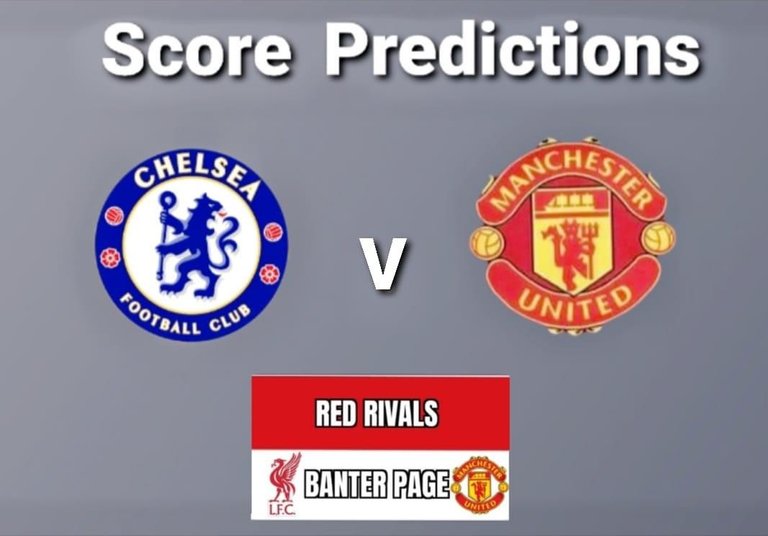 link
An update on the red devil side as Cristiano Ronaldo may not be on the list of squad traveling to Stamford bridge following the attitude he showcase during the Hospur defeat.
Ten hag has bounce back as he gave United management a reason not to be sack following Newcastle draw last weekend.
4th plays 5th on Saturday,it's really hard to tell who will bow to another as Potter side are performing well with the world most expensive goal keeper being at his best.
Graham Poter will face one of his rivalry of which he and his duo most be at their best.
The blue are on keys players shortage as Reece James, Wesley Fafana, N'golo Kante will not be part of the squad to face the red devil.
Man United in the other hand has players who are going to be excepted from this match, following injury break down l.
The possible line up may be:
Kepa, Azpilicueta, Chaloba, Thiago, Jorginho, Mount, Sterling, Auba, Loftus Cheek, Chilwell, Kovacic for the blues and the likes of Rashford De gea, Dalot, Varane, Fred, Athony, Casmiro, Sancho, Shaw, Fernandes, Martinez for the red devil.
We hope Aston Villa get a better replacement for Gerrad following his sack on Thursday so they can bounce back in the league.
We will also watch out for leed v Fulham
Wolves v Leicester,Tottenham v Newcastle and Southampton with the h leading league side Arsenal.
We hope to see some club drop from the top four while some will go up
Have a blissful weekend and thank you for stopping by my blog.
Feel free to contribute, comment and vote.
Before going I will want to appreciate the following sports lovers for their unending sports update;@sportrei, @tengolotodo, @costanza, @amirtheawesone thank you for making me to love this community.
---
---