Shadow Hunters/SMASh Contest ENTRY - Round 195 - SOMBRAS PRE-NAVIDEÑAS/PRE-CHRISTMAS SHADES0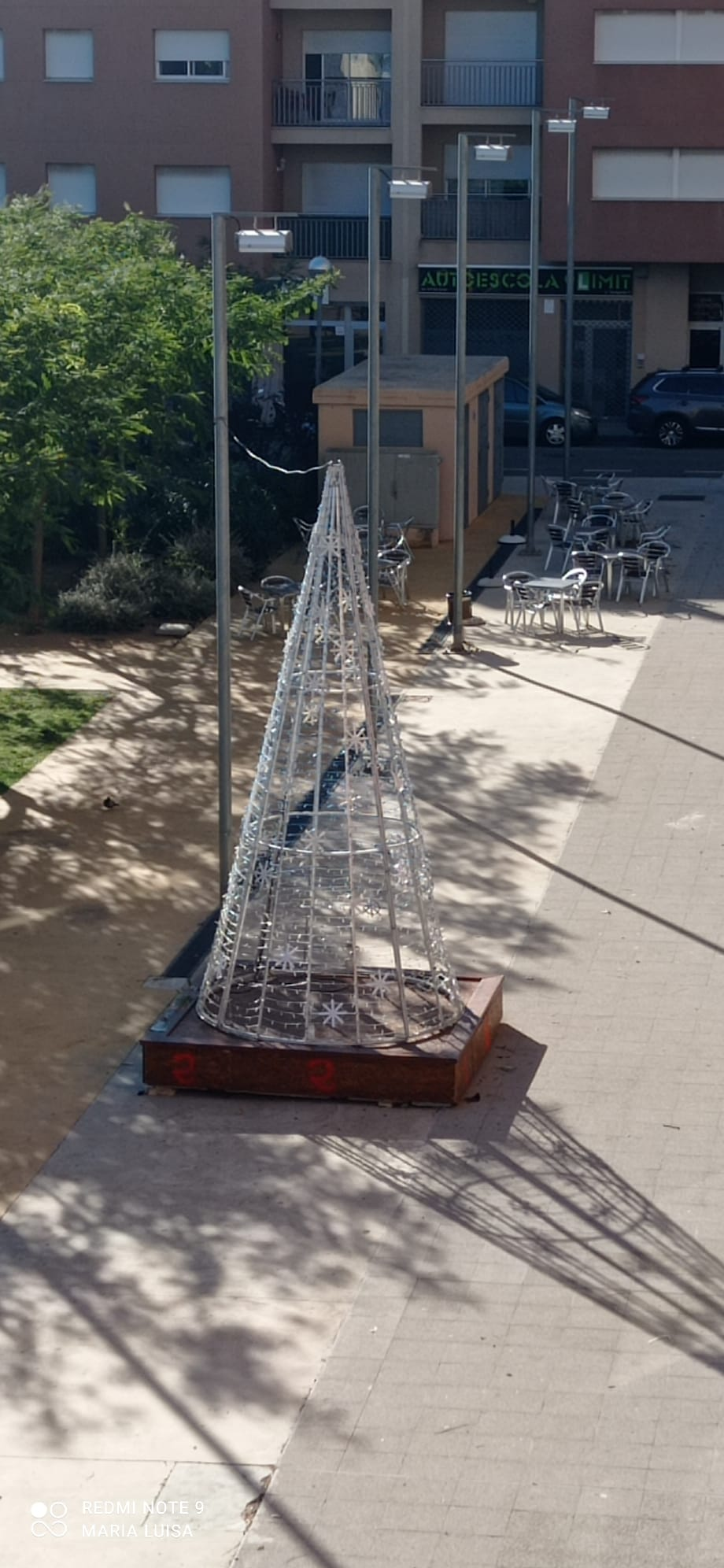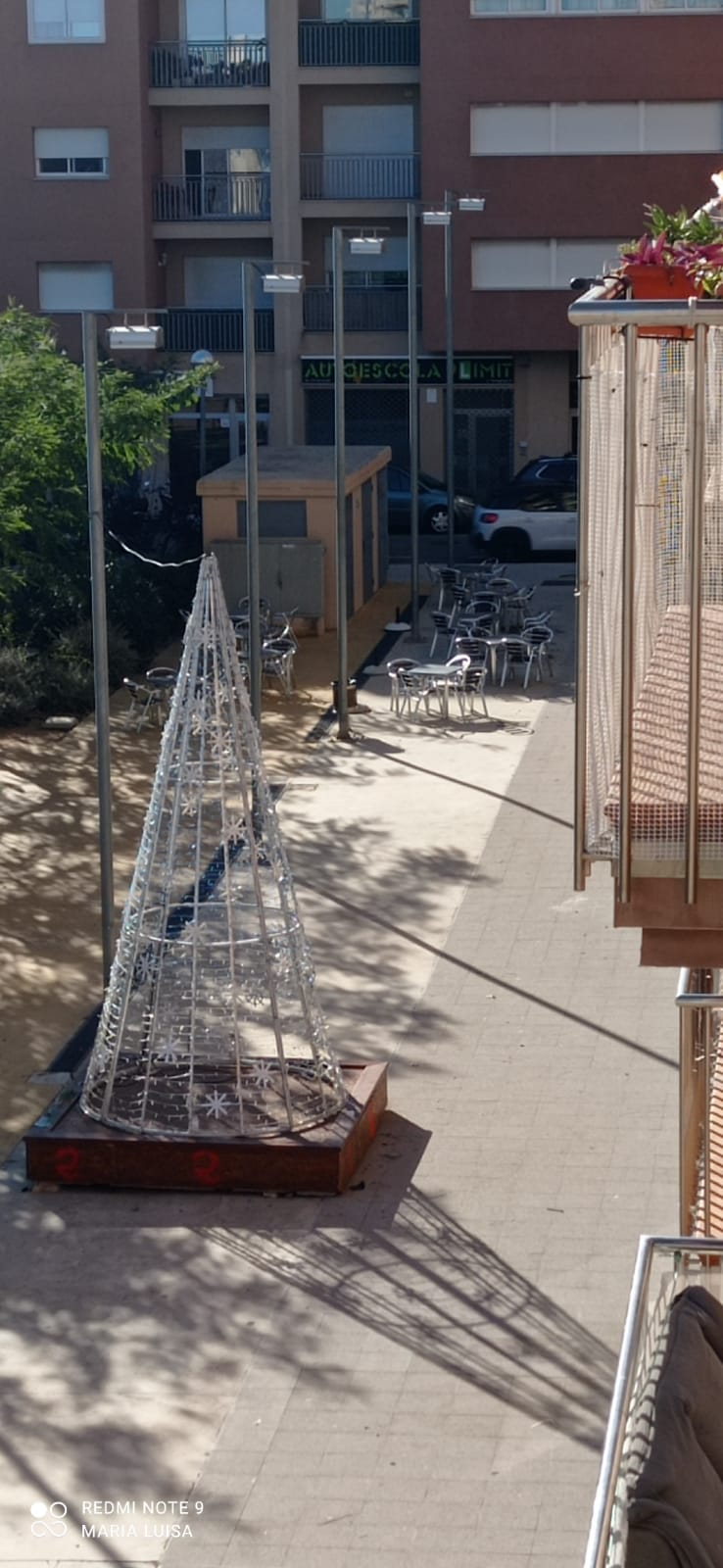 Estructura del árbol navideño, instalada en la placita./Structure of the Christmas tree, installed in the little square.
La estructura del árbol de Navidad suma su sombra a las usuales de la placita. Dentro de poco sumará sus luces para irradiar ambiente navideño. El árbol corta en dos secciones el paseo, está ubicado entre las dos cafeterías del sector, en forma tal que los cliente de ambas podrán disfrutar de su vista. Además esta posicionado al frente del súper mercado. Representa toda una estrategia comercial, además de la evidente ambientación navideña. Ya les compartiré su fotografía cuando terminen de montarlo. El año pasado tuvimos decoración en azul, es probable que también lo sea este año, por esas razones de economía, de utilizar lo ya comprado; pero no conozco los criterios municipales en ese sentido, por lo tanto es necesario esperar para saber cual es. La estructura base es la misma.
The structure of the Christmas tree adds its shade to the usual ones in the little square. Soon it will add its lights to radiate Christmas atmosphere. The tree cuts the walk into two sections, it is located between the two cafes in the sector, in such a way that the clients of both can enjoy their view. It is also positioned at the forefront of the super market. It represents a whole commercial strategy, in addition to the obvious Christmas atmosphere. I'll share your photo with you when they finish mounting it. Last year we had decoration in blue, it is likely that it will also be this year, for those reasons of economy, of using what has already been purchased; but I do not know the municipal criteria in that sense, therefore it is necessary to wait to know what it is. The base structure is the same.

♥Esta es mi participación para el Shadow Hunters Contest, en su Ronda 194, pueden participar siguiendo las instrucciones (https://hive.blog/hive-179017/@melinda010100/shadow-hunters-smash-contest-round-4c6c8095c7b88)

♠Para el texto en inglés, utilicé el Traductor de Google Chrome.
♥Las fotografías y los separadores de párrafos son de mi propiedad, puedo utilizarlos en otras publicaciones.
♥Publicación original de @mllg**
**♥ This is my participation for the Shadow Hunters Contest, in its Round 194, you can participate following the instructions (https://hive.blog/hive-179017/@melinda010100/shadow-hunters-smash-contest-round-4c6c8095c7b88)
♠ For the English text, I used Google Translate.
♥ My friend @ sacra97 follows @ gamer00's Daily & Fresh, I follow both of them
♥The photograph and the paragraph separators are my property. Y could use them in other posts.
GRACIAS POR LEER Y VALORAR MI PUBLICACIÓNTHANK YOU FOR READING AND VALUE MY POST


​

---
---