IAAC. #104 Day 07/09/2021
---
😎HELLO HIVIANS😎
---
Greetings to everyone on the
#HIVE
platform, and in the
#ALIVE
community, thank you for the opportunity to be able to participate. Today I continue with my 104
#challenge
and begin to celebrate the joy of being alive.
---
Today I have had a day with a lot of activity if I compare it with my previous days, I have liked to see the possibility that little by little I have been recovering normality, fortunately I already have more than a month that I have placed the second dose of the vaccine and that gives me a little more security to go out to the street, although anyway I follow to the letter the biosecurity protocols, for the common good, I have heard that there are still people reluctant to get vaccinated, I hope they change their minds, in order to speed up once and for all the normalization of the daily life of everyone in the world, I have also seen today a news, that in Ecuador are protesting against the adoption of BTC by the government as legal currency, who understands people? , I was so focused on other things that I did not even notice the variation of the price of the cryptocurrency, sometimes I feel that time does not give me enough time for everything I have planned, my face in the picture is a sign of fatigue, I need rest, but I think it will not be tomorrow day of the Virgen del Valle, here is celebrated that day, and I will go out to do a little tour ... I hope so. For the moment I'm going to rest, tomorrow is another day, and I think I'll have a lot of activity...
---
---
---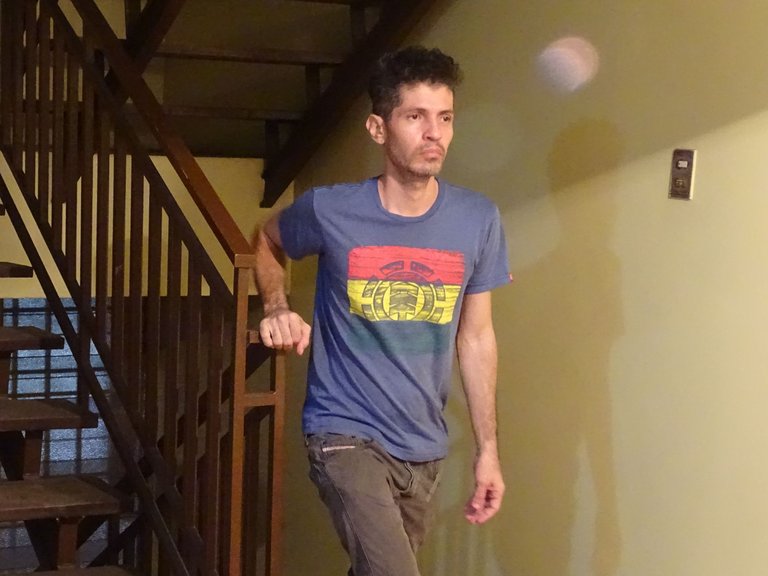 ---
---

---
Four points to participate in the #IAmAliveChallenge organized by @flaxz and the Alive tribe, thanks to #CTP and #HIVE:
1 - Tell the world you're alive in a video or photo, and post on #Hive and #WeAreAlive.
2 - Use the hashtags #alive and #iamalivechallenge.
3 - Share it on #Twitter and in social media
4 - Celebrate your victory every day.
---





---
😎 THANKS 😎

---
The picture is my own and was taken with my #SONY DSC-HX400V camera, I use deepl.com translator and checked with Grammarly.
---
---