Very happy to see community activities in the interior which always make me cheerful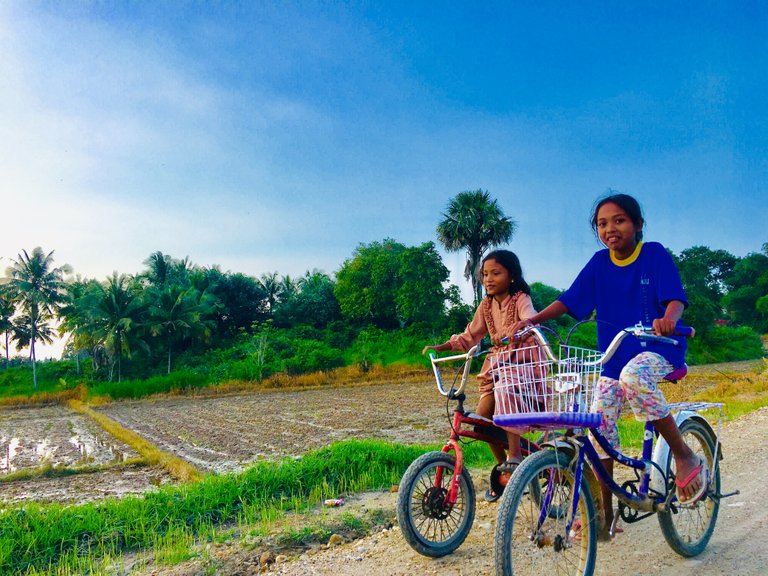 ACTIVITY
Hi..
How are you my beloved hive friends, I am very happy to be with you all, even though we are from different places but we always share articles on hive, I really miss you all, and I hope that all hive friends are in good health and always in the protection of the almighty . In my days when I open hives I am very happy to see posts that friends have shared, I am very entertained and also add insight.
Praise be to God who has given blessings and health so that we can re-share posts on hive on this happy occasion. First of all, I would like to thank the honorable ones, namely all hive friends wherever they are.
On this occasion I want to share some posts that I have prepared, namely posts about the activities of the interior community.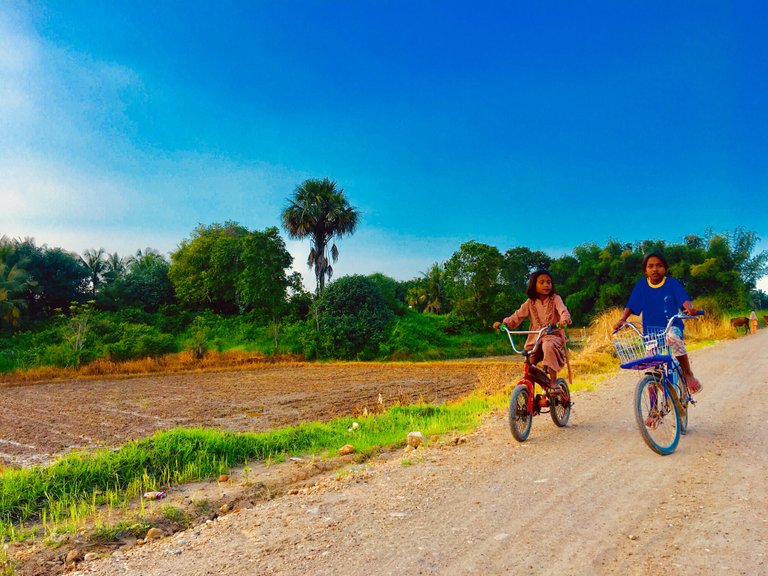 ACTIVITY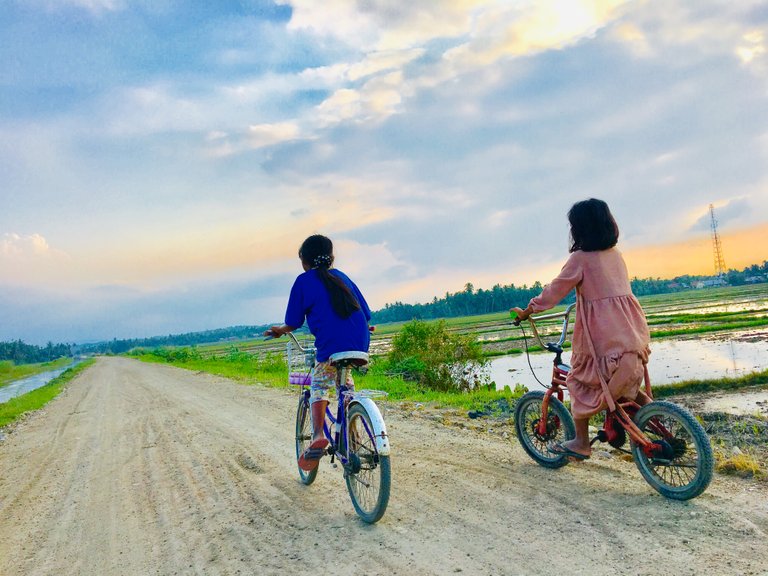 ACTIVITY
The picture above is of children riding bicycles with their friends, this child is very happy to play bicycles with friends, this is what is called the beauty of childhood. Before I took a picture of this child, I first talked with them, I asked them a few things while joking, after I talked to them I found out that they were actually playing while herding their parents' cows. I am happy to see this younger brother because he is very diligent in helping his parents, and I immediately encourage them.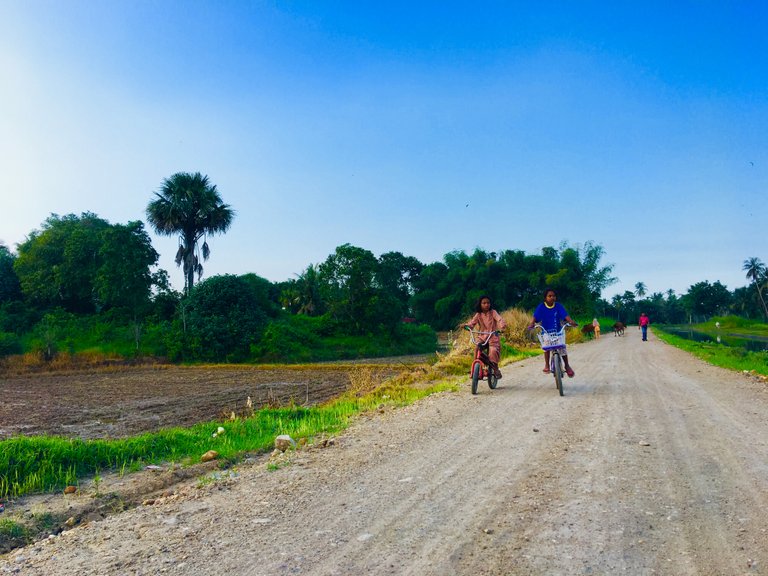 ACTIVITY
These girls are still studying in their junior high school (junior high school) when they go to school in the morning after coming home from school in the afternoon they rest for a while then after that they just do activities like the activity in the picture above.
I also met my brothers and sisters who were washing their vehicles in running water. I asked him why he didn't do it at home, he answered that he was more tired at home because he took the water in one go, and he said he didn't have a water draw machine.
This sister's house is not far from where she washes her vehicle, the distance is about 500 meters. This sister's name is Azizah and she has one son and one daughter.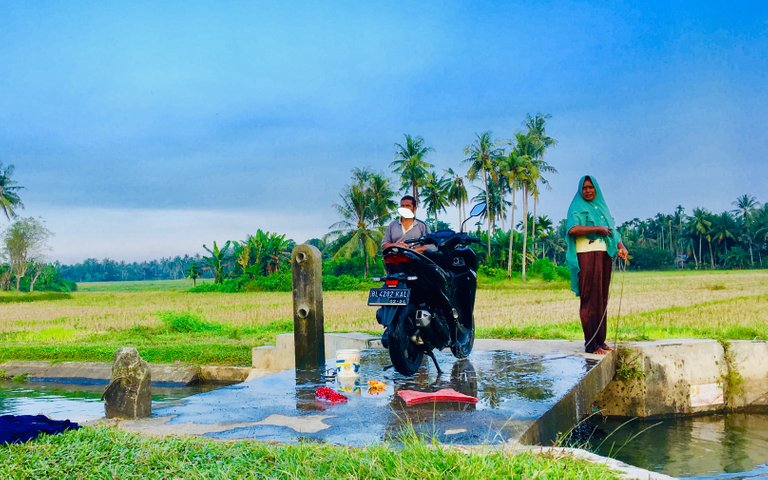 ACTIVITY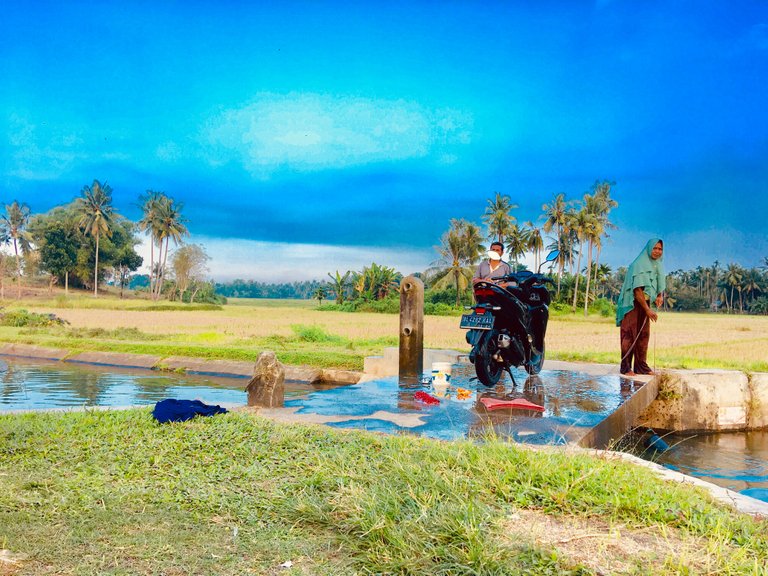 ACTIVITY
Then I returned to my place of work, I saw my friend was doing his activities in the fish pond. I also took a picture of him and I talked to him, he was doing the release of fish fry, I also asked if he needed help. After he saw that I was dressed neatly, he answered no, it's okay, I'll just do it, moreover, it'll be ready soon, and he said that tomorrow we'll work together again.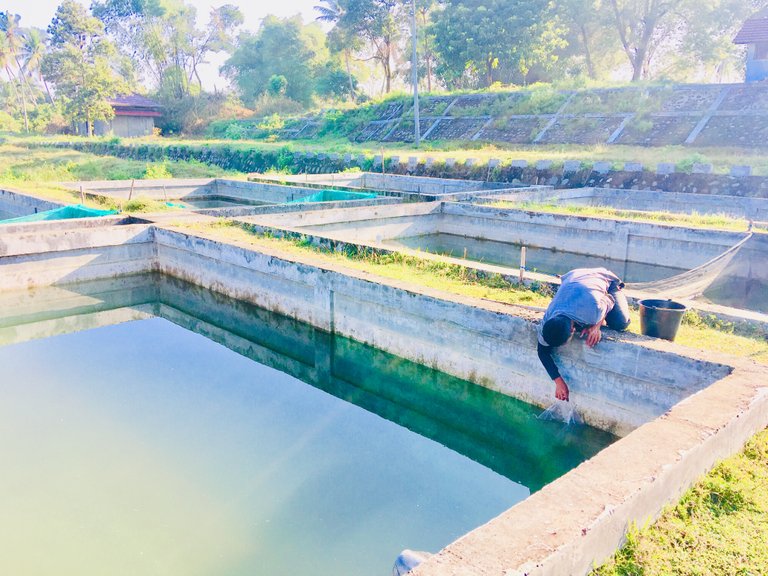 ACTIVITY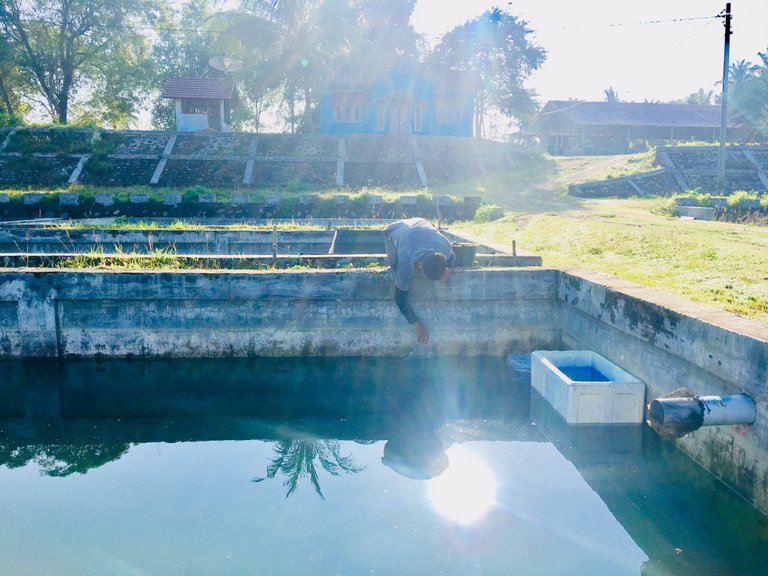 ACTIVITY
This is my activity yesterday with the people in the interior, I really respect all of them. Maybe these are just some of the pictures that I have prepared, and hopefully this can be useful for all hive friends.
At the end of this post I say once again a big thank you to hive friends who have supported it. I hope that friends can leave suggestions in the comments column, so that with suggestions from all of my friends, I can display even better posts.
"Best wishes"
| Photography | Activities |
| --- | --- |
| Camera Used | Smartphone |
| Model | iphone 6 s + |
| Photographer | @mnurhiver |
| Location | Aceh Forest |
---
---