KATRELBA GOBSON A COMMON EARTH MONSTER WITH BLOODLUST ABILITY | A CARD FOR BRAWLS BATTLE
Hello Splinterland warriors!
How are you all guys hope you will be blessed and fine here is another post about the Splinterlands game in which i will be sharing the quest rewards of today and a new card from the Brawls edition Gladiou Case.
KATRELBA GOBSON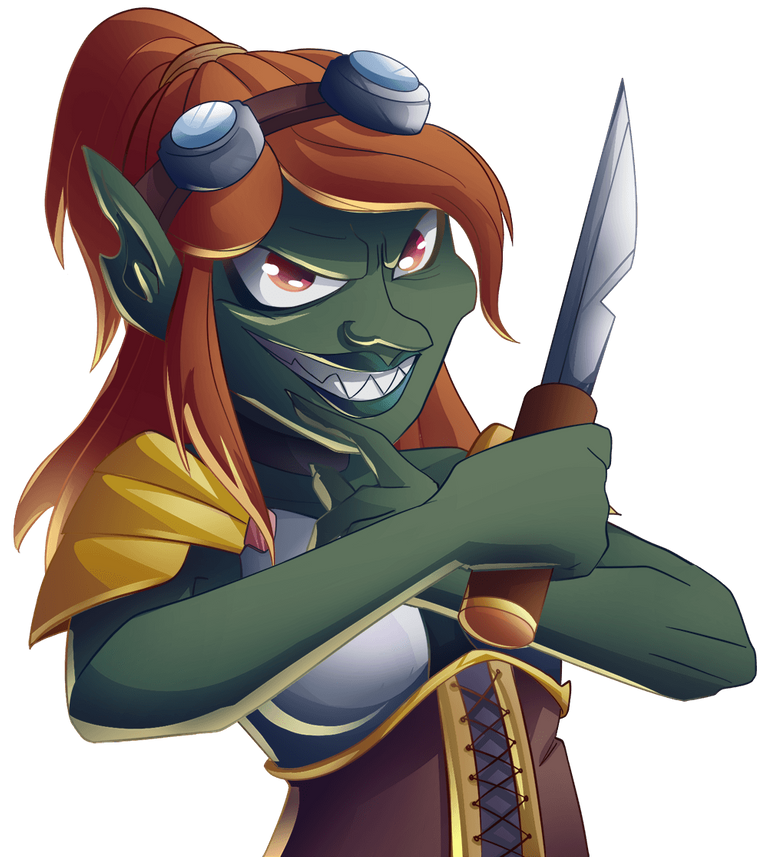 The eldest daughter of Rock Gobson, Katrelba, has gotten the city into trouble for the last time. Her last spree nearly resulted in a full-out war with the Centauri people of the north, who could easily use their astral magic to level the entire goblin city. Luckily,Read more
For new players and also for some old players who did not join the brawls yet will not aware of this card but most of you are familiar with the Gladius Case brawls edition cards. These are the cards that you can only use in the brawls battle inside the guild i participated in the last few battles and got a first pack from the brawls in which i got some awesome cards including a legendary card that i will share one by one so these cards are not for rank battles and can not be traded but you can burn these cards for dec tokens better to hold it on your collection because the collection power of these cards are not that much.

ABILITIES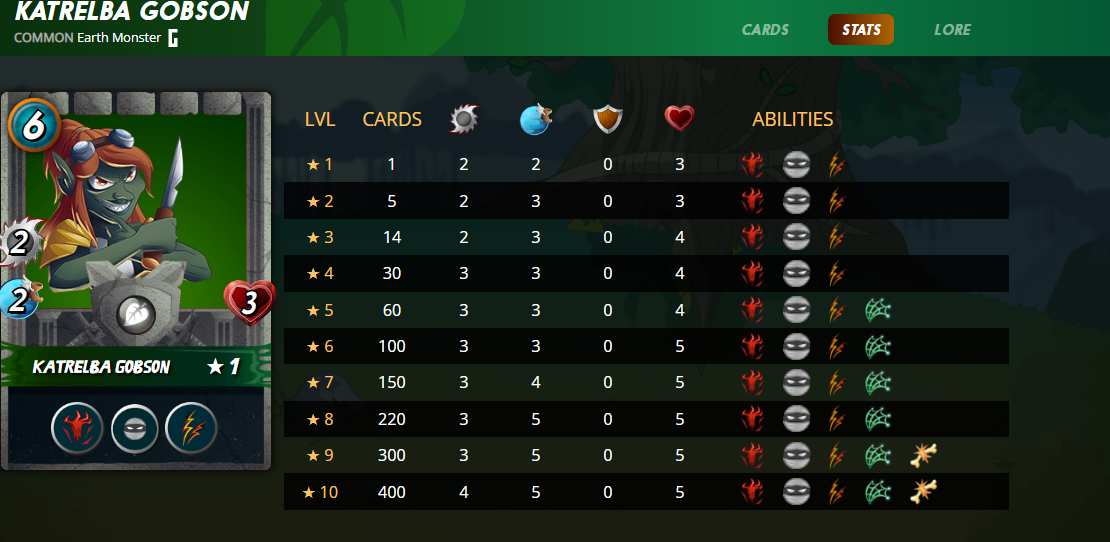 No need to explain this card just check the abilities of this card which are awesome and especially the double strike with bloodlust is a beast. Now the Bloodlust is a ability that will gain more power when a monster dies from its attack it increases its ability like speed, life attack each round. Also, the sneak ability with snare and cripple is a beast for this card but this is the only card that you can use for brawls battles.

QUEST REWARDS
It was a bad day for me i am tired and also lose lots of battles due to which my rating goes down again and now back to gold 3 that is the reason for less loot chest for today quest that i claimed in the gold 3 league. However, the rewards are useless as like other days but hope to reach back to gold 2 tomorrow if i face some weak opponent otherwise it will not be possible.
More the market price is went down a bit today for hive as well for BTC prices but the Dec and SPS price is still stable and i got worth of $50 SPS today so the best ever investment in my online journey so far is the only Splinterlands.

All images are from the Splinterlands website

If you are new to this game then signup here to play the game click here for signup
---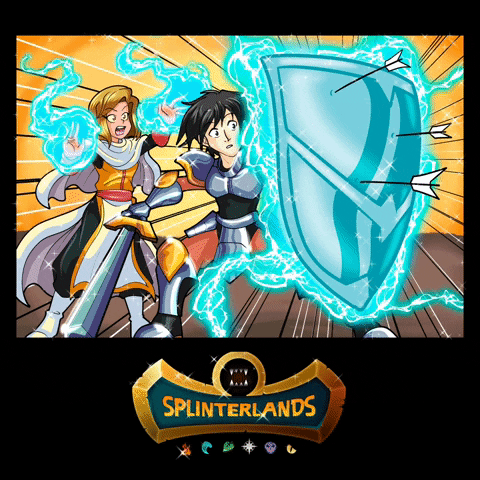 ---
Thanks For visiting my Blog
Best Regards @moeenali
---
---