NEUTRAL QUEST REWARDS | SPS STAKING
Hello Splinterland warriors!
How are you all guys hope you will be blessed and fine here is another post about the Splinterlands game in which i will be sharing the quest rewards of today and along with SPS STAKING REWARDS.
SPS STAKING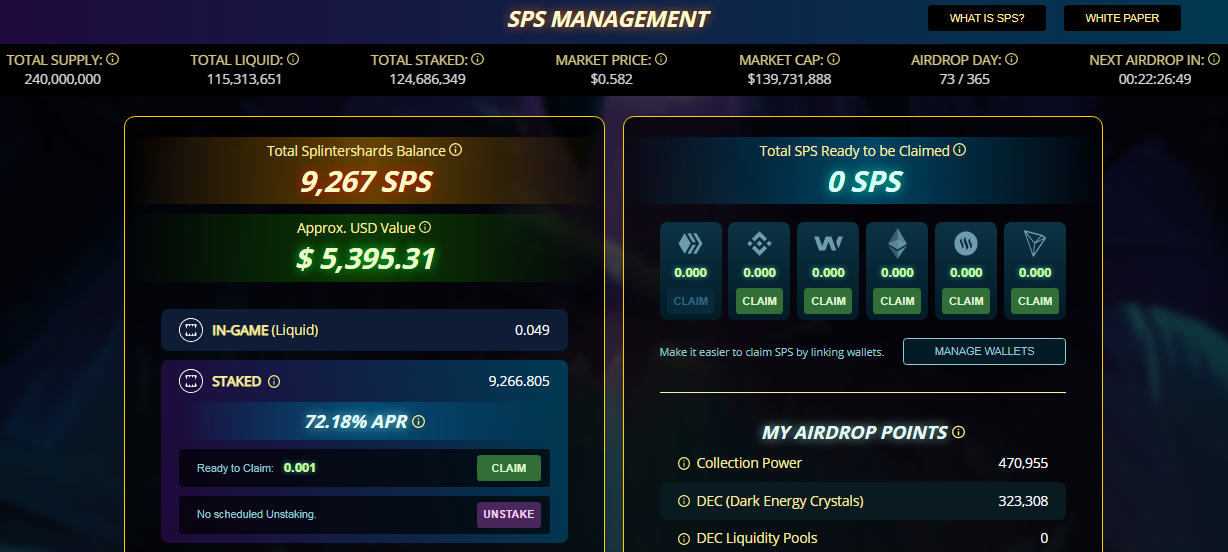 Well, i was about to write a post for the weekly battle challenge as i did not participated in the last week but this time again it is not possible because of the life summoner which is at level 3 and with daria i can use my cards but the ruleset is not in my side and if i got some favor from the ruleset then the mighty and strong players are not allowing me to win the battle with crystal jaguar which is a weekly battle monster for this week so i am not taking part again and writing this post which is about the daily quest and SPS staking rewards.
---
Currently, i am gettting some nice amount of SPS tokens from the airdrop by holding my game assets and investing in dec and SPS tokens that is the reason of getting some juicy rewards in the form of SPS token. The price is also good along with hive price pump i placed order which is filled and almost i can easily get some profit by selling those SPS but not i will be hold for Chaos legion packs if possible other wise i will sell the liquid one.

QUEST REWARDS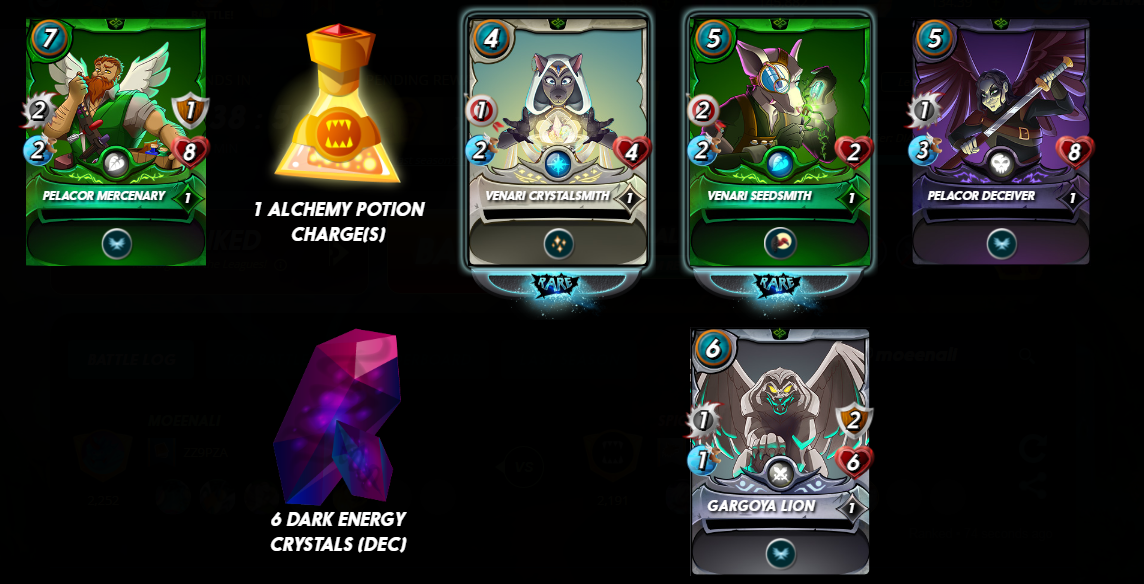 Not going so deeply this time to explain and share a card because i am getting these cards on daily basis so better to share something new like SPS rewards which is almost good at this stage and i am staking it on daily basis which is also reinvestment so better to stake some SPS for chaose legion edition to get vouchers and other things etc. By the way here is the quest rewards for today that i claimed with the Neutral quest which was easy but the players are very strong even my rating drop below 2170 but i recoverd it gradually. The rewards are normal like other days so i can not say anything about this still thankful :)

All images are from the Splinterlands website

If you are new to this game then signup here to play the game click here for signup
---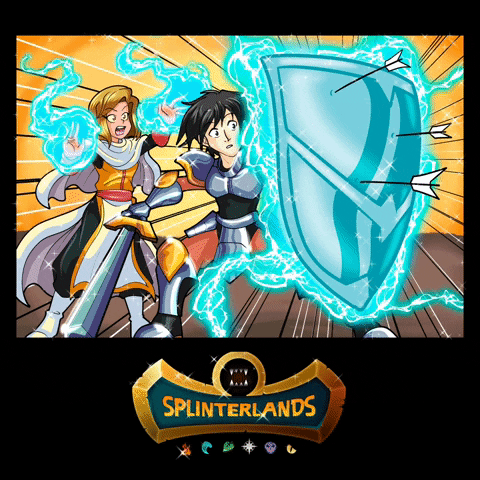 ---
Thanks For visiting my Blog
Best Regards @moeenali
---
---