SPS STAKING REWARDS | PELACOR CONJURER A COMMON LIFE MONSTER
Hello Splinterland warriors!
How are you all guys hope you will be blessed and fine here is another post about the Splinterlands game in which i will be sharing the quest rewards of today along with the new reward card from today's quest and SPS rewards.
SPS MANAGEMENT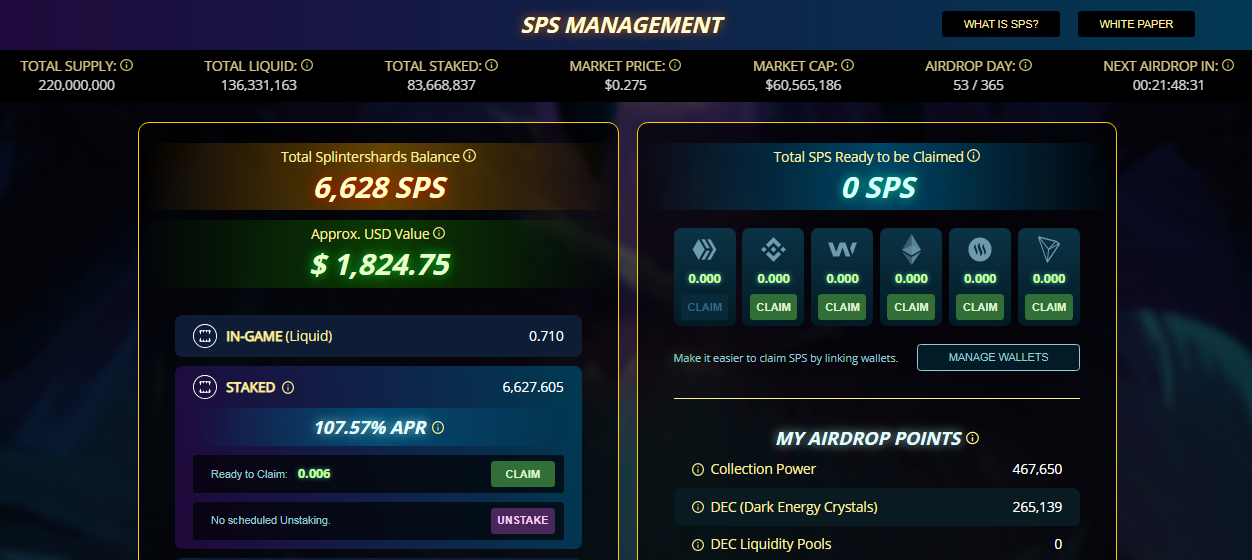 Well, yesterday i forgot to claim the sps airdrop so today i claimed it the two days airdrop of 220 SPS tokens worth round about $50 roughly which is not a bad amount from free just by holding your tokens and other game assets to increase your Airdrop points. However, the price is not that much good yet before it was $1 and then dropping day by day and now stuck at 2 cents so we are waiting for the next pump but it will not possible yet so hold on your tokens.

PELACOR CONJURER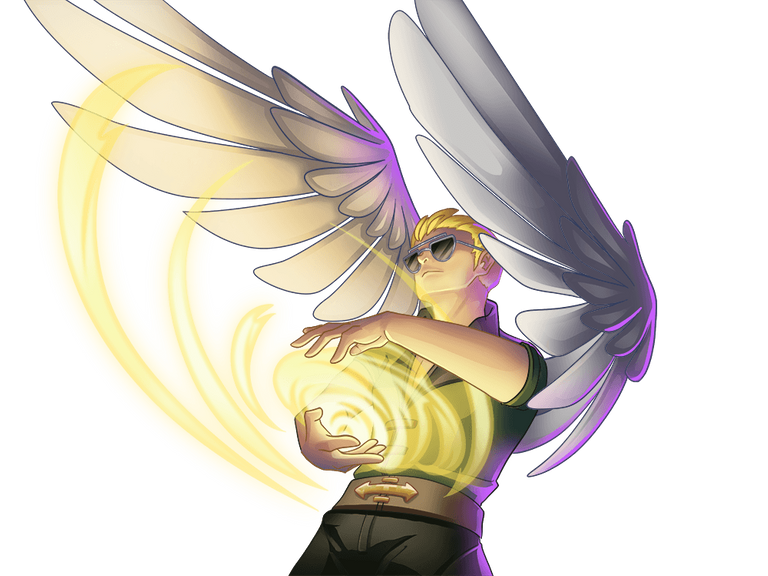 Pelacor Descent 4 of 4 - The pelacor grew to be highly intelligent and creative beings. They could imagine incredible things, and many of them were not satisfied with their soldierly lives on Solaki. From their home in the sky, they can also plainly see the disturbance in the rift in the stars.Read more
Well, have you noticed that the new reward cards that we are getting from the quest and season end rewards have flying ability in most of the cards so here is one more pelacor conjurer card from the life splinter with no attack but flying ability which costing only 2 mana cap in your battle so not a bad one let's see the abilities of this card in further level that will give a benefit to weaken your enemy team.

ABILITIES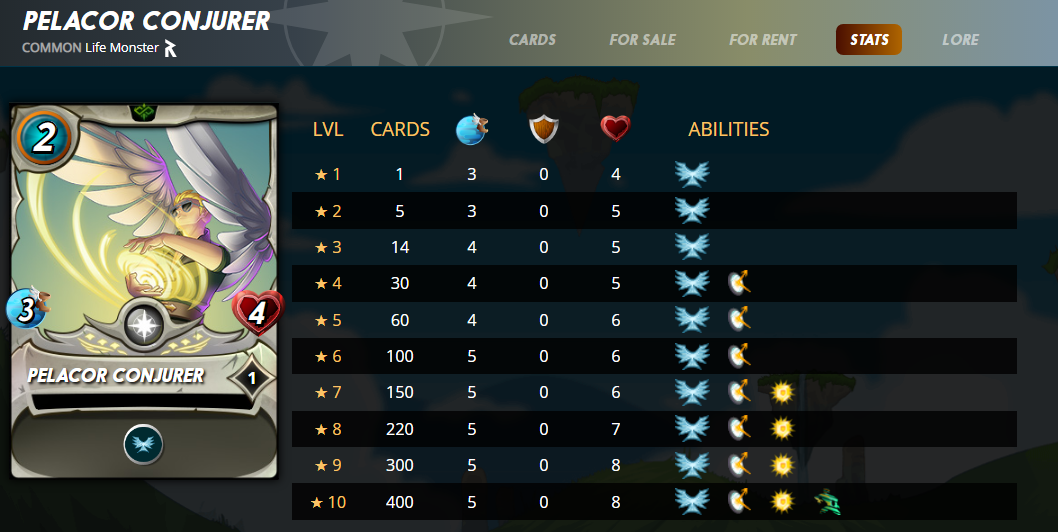 Ok so here you can see the abilities of this card which is a two mana card from the life splinter with 3 speed and 4 life at level 1 and with the flying ability but at level 1 it will not work for your team so you need to make it level 4 for reflection ability that it will reflect the magic attack on that monster back and the two abilities are divine shield and phase at max level.

QUEST REWARDS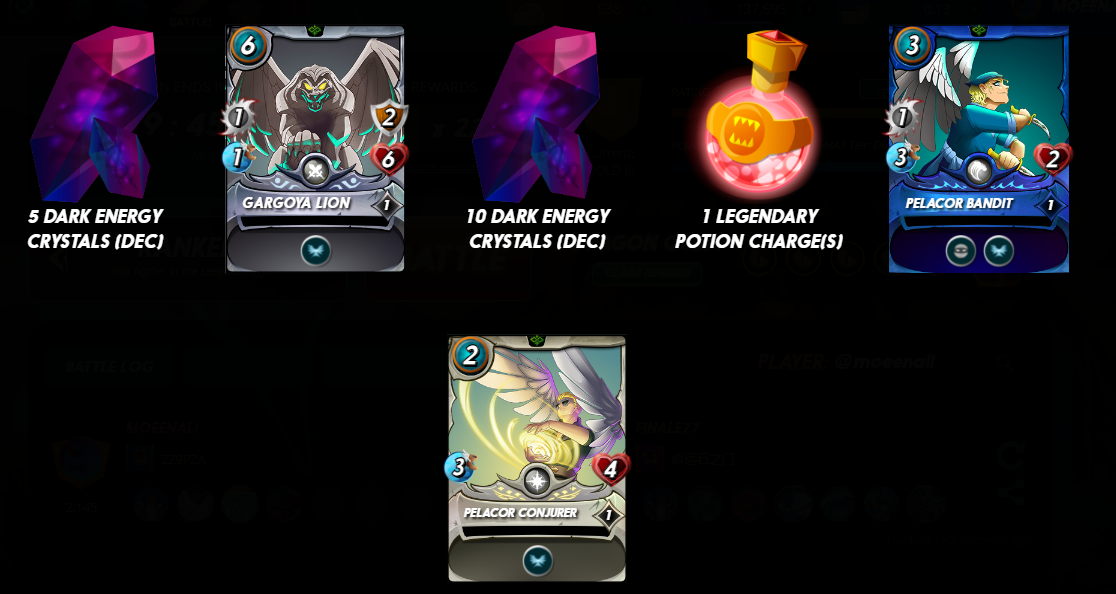 Here is the quest rewards of today that i claimed in the gold 3 league again and my rating is above 2100 but winning and losing a battle is not letting me to cross the bridge and reach to gold 2 league this time so i will play latter tomorrow to reach the next league while facing the giant players. These are the rewards in which you can see some common cards and little bit dec tokens.

All images are from the Splinterlands website

If you are new to this game then signup here to play the game click here for signup
---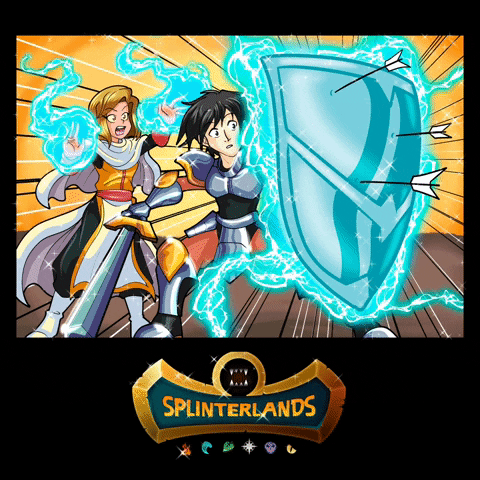 ---
Thanks For visiting my Blog
Best Regards @moeenali
---
---