VENARI KNIFER A COMMON MONSTER WITH THORN AND BACKFIRE
Hello Splinterland warriors!
How are you all guys hope you will be blessed and fine here is another post about the Splinterlands game in which i will be sharing the quest rewards of today and a card from the earth family.
VENARI KNIFER
Venari Knifers are specialized rogues, assassins, and thieves that make their living through shadier dealings in the Realm of Silence underneath Praetoria. VENARI KNIFER
Here is the common monster VENARI KNIFER from the earth splinter with an awesome ability that you can use against the melee monsters to get extra damage when they are attacking on this monster. However, the card cost 6 mana in the battle but still looks good because of its awesome abilities and its life which are enough with 4 speed and 2 melee attack and if you make this card to level 6 then it would perfect beast against the melee monsters of your enemy team when they are attacking this monster they will get damage or if they missed the shot then still they will get damage in the form of backfire ability.

ABILITIES AND STATS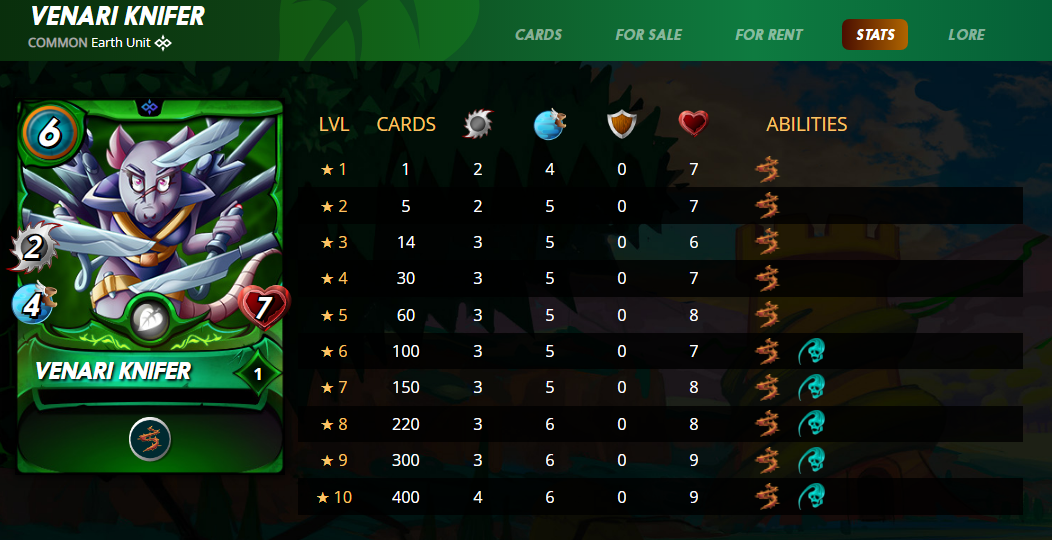 Well, look out the Stats of this card you will get more info about this card like how many BCX needed for this card to be upgraded to next level that you want and at which level the best ability will be unlocked. There are two abilities in this card which are brother sisters like the enemy team will get damage in the form of thorn and backfire if they missed the attack or not they will get damage sounds good so i will make this card to at least at level 6.

QUEST REWARDS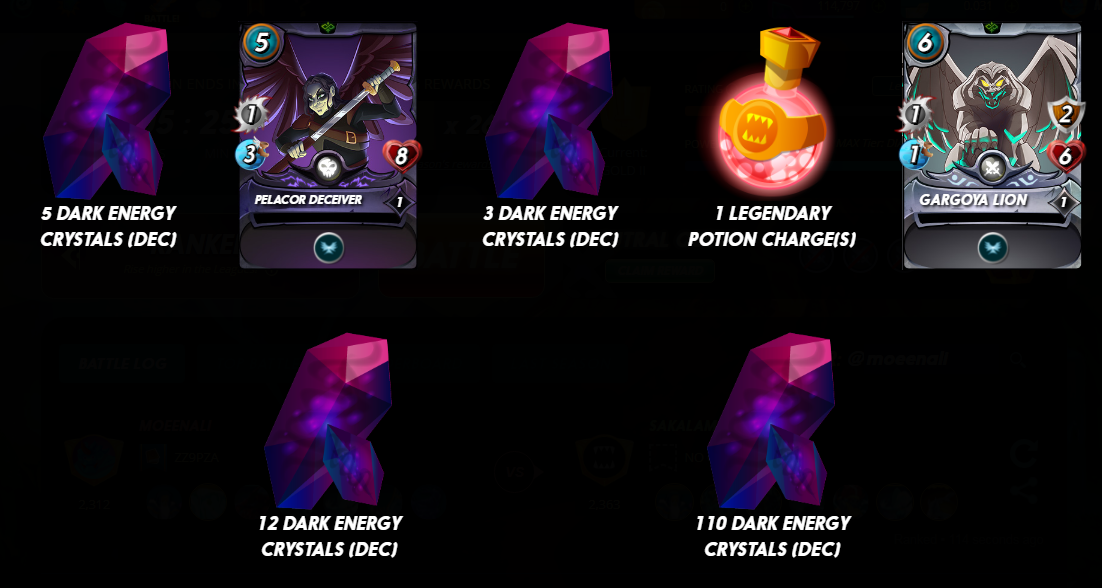 It was an easy quest with neutral and i completed the quest easily while using the monsters without neutral family but also lose some battles because of not using the neutral cards in it but i am still like this quest because of its 3 battles win and all splinters are allowed to be used in the battles to complete the quest. However, i claimed the rewards in gold 2 while trying to reach the gold 1 league and also hit the 2400 rating today but then down these are the rewards of today which are not good but we can't say anything because lots of players have joined the game that is the reason that we are getting rewards like this but on the other hand we are getting some cool rewards in the form of SPS airdrop.

All images and animations are from the Splinterlands blogs and website

If you are new to this game then signup here to play the game click here for signup
---
---
Thanks For visiting my Blog
Best Regards @moeenali
---
---