VENARI WAVESMITH A RARE WATER MONSTER WITH PROTECT ABILITY
Hello Splinterland warriors!
How are you all guys hope you will be blessed and fine here is another post about the Splinterlands game in which i will be sharing the quest rewards of today and along with a card from the water family.
VENARI WAVESMITH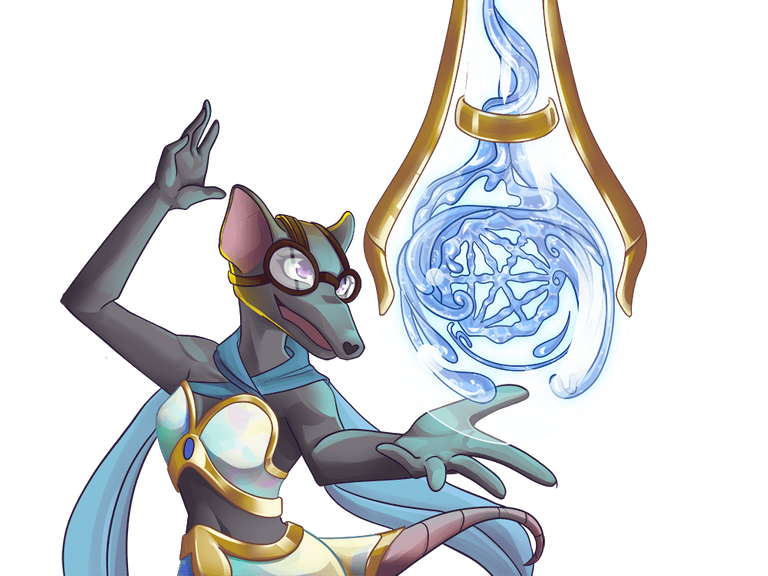 Banished from Below 3 of 5 - A massive race of rat-like people called venari have lived in the Strite for thousands of years. They are skilled technicians and mechanics who can make advanced devices and tools the likes of which Splinterlanders have never seen. Read more
To be honest this one is a great card for the water splinter which adding two armor to the friendly team with its magic attack. However, there are other monsters in the water the one is CRUSTACEAN KING and the other one is neutral monster tower griffing these both cards are adding the armor to the friendly team but if a specific ruleset where the range attack cards are not allowed then you can use this wavesmith for adding armor to your team this one is a great card with 2 magic attack and at max level you can get up to 3 magic attack from this card and it would be 4 when there is a water summoner.

ABILITIES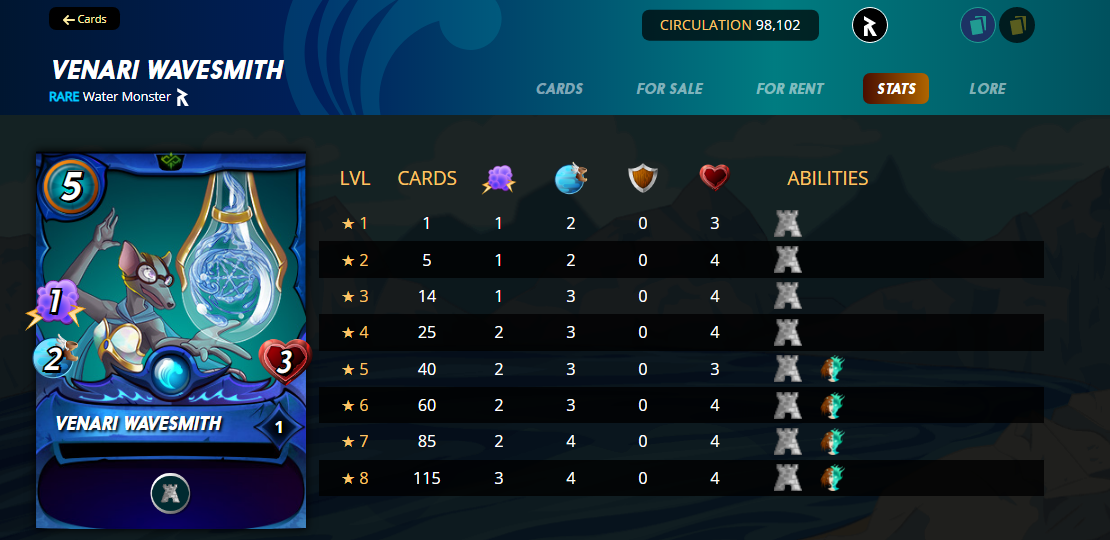 The abilities are not that much but the one that you can get from the scratch level is armor with 3 life and 2 speed that would be awesome to use this card in your battlefied and get two armor from this card for especially when there is a ruleset where monsters need to hit the armor before reducing health. The next ability is also awesome which clears the positive status from enemy team so you can easily kill them with this powerful card.

QUEST REWARDS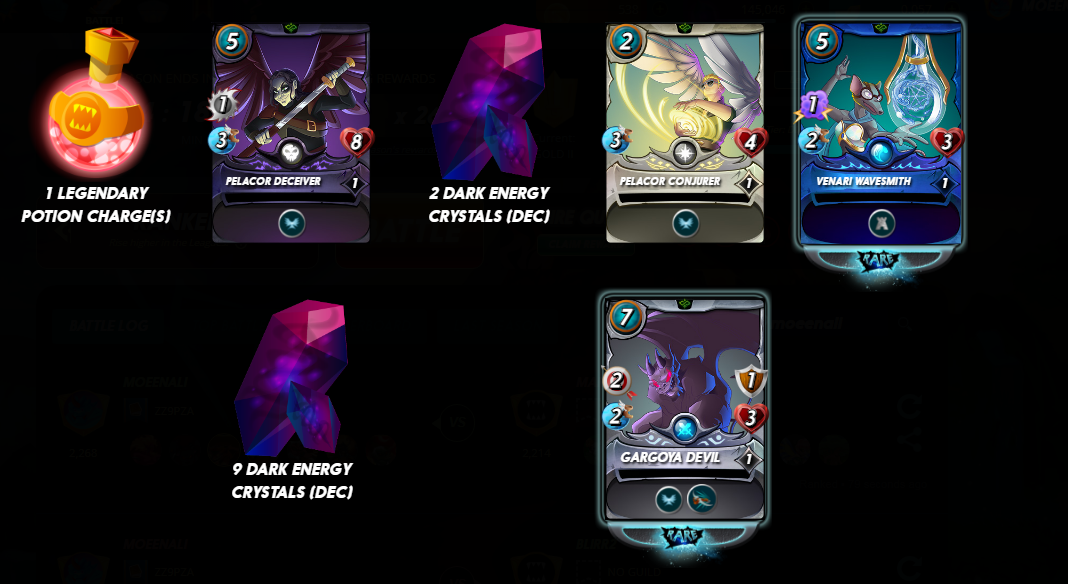 Here is the quest rewards of today first of all i am going to say that i reached back to gold 2 league where facing some giant players with mighty cards and with their upgraded deck beating them is not easy but some players are not using their perfect lineup and also sometime luck is on both sides. However, i claimed these rewards with gold 2 league in which i got two rare cards the one is from water and the next one is from death family along with two common cards and less dec tokens.

Also, the market is looks like a stable for the hive related tokens means the hive-engine market because the dec is not up and trading at the same price as like yesterday because i was going to sell some of my dec tokens to get some profit from my investment but the price is still the same at which i bought so will wait for it. Also, the sps tokens drop are reducing day by day but still enough that i am staking on daily basis.
---
---