[ESP/EG] Modo isla (KOH CHANG) - Island mood (KOH CHANG)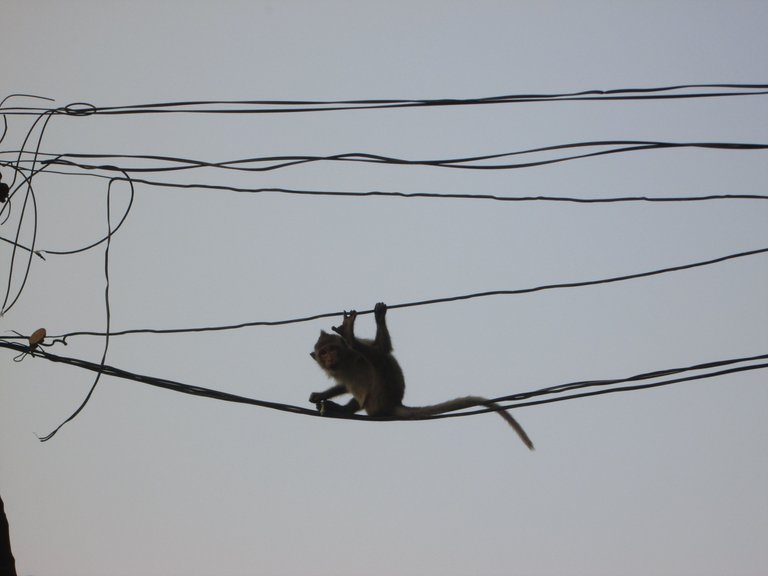 Cuatro días más tarde, aquí vuelvo con frescas aventuras isleñas. Retransmitiendo desde Koh Chang, otro locutorio con el mismo problema de teclado que en el anterior, y presiento que también sucederá en el siguiente, y el siguiente.. Por cierto, nos han contado que Koh significa isla, de ahí que todas sean Koh Pipi, Koh Samui, Koh Tao, etc. Dato curioso que dejo aquí.
Retomo donde me quedé en la entrada anterior. Montamos en aquel autobús durante más de cinco horas desde Bangkok hasta Trat. Allí embarcamos en el ferry y navegamos hasta aquí. Travesía que en un principio duraría veinticinco minutos, pero que se convirtió en más del doble. Ya empezamos a entender aquí los tiempos funcionan siempre así. Eso sí, te lo comunican todo siempre con una sonrisa.
Desde el barco la vista era preciosa y la isla parecía algo paradisíaco, como aquellas de las películas de supervivientes. A medida que el ferry iba acercándose a puerto todo se enturbiaba. El agua cristalina se tornaba marrón, las cabañas playeras era casas medio derrumbadas y la arena fina y suave en realidad estaba sucia y más que pisoteada. Nos quedamos un poco decepcionadas, pero alguien se acercó, debió ver nuestras caras, y nos informó que al otro lado de la isla la cosa era distinta. Aun así, no es nada agradable ver este lugar en estas condiciones tan descuidadas y con la orilla totalmente contaminada.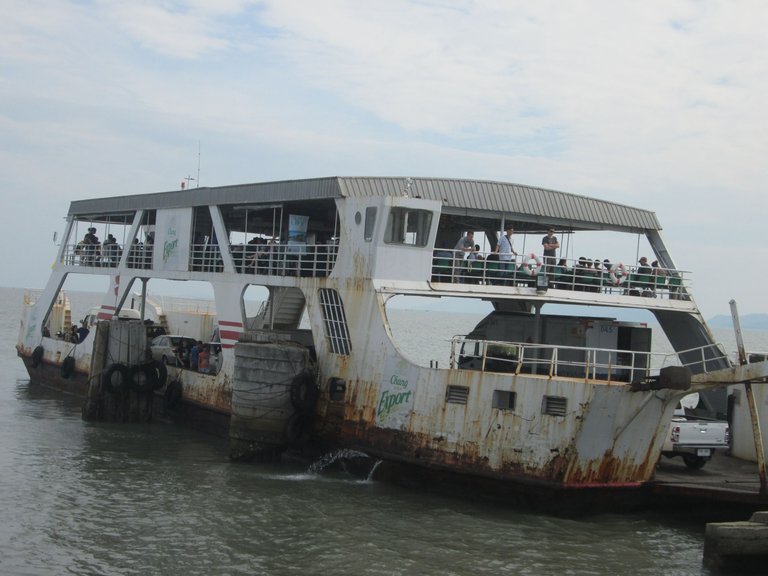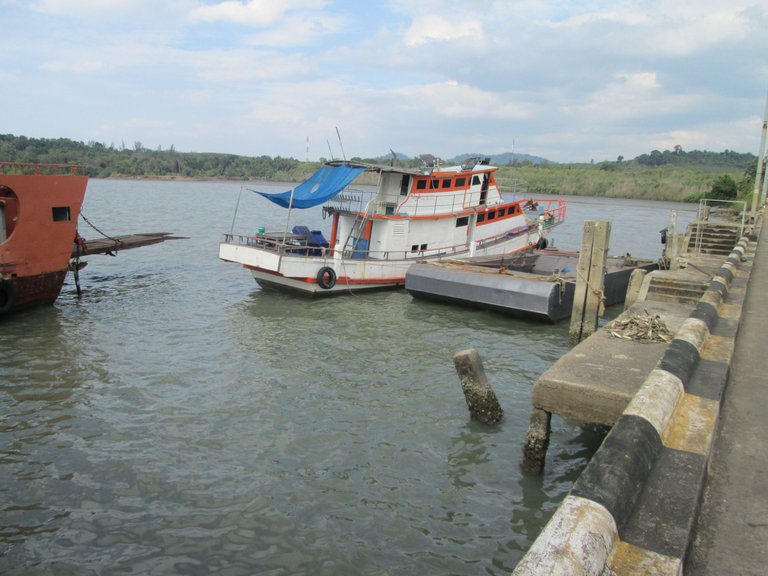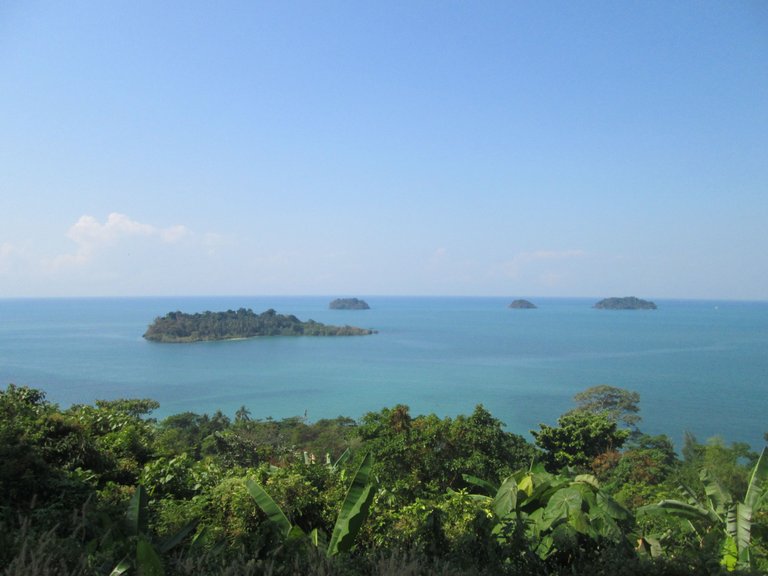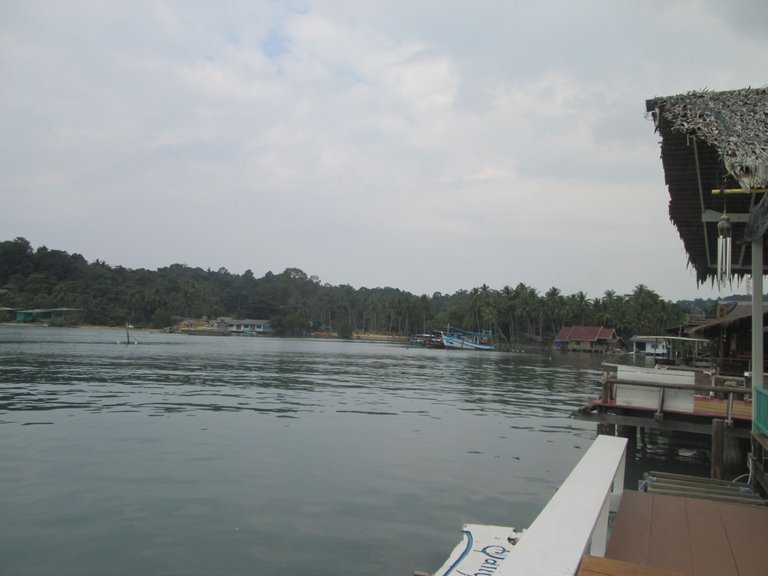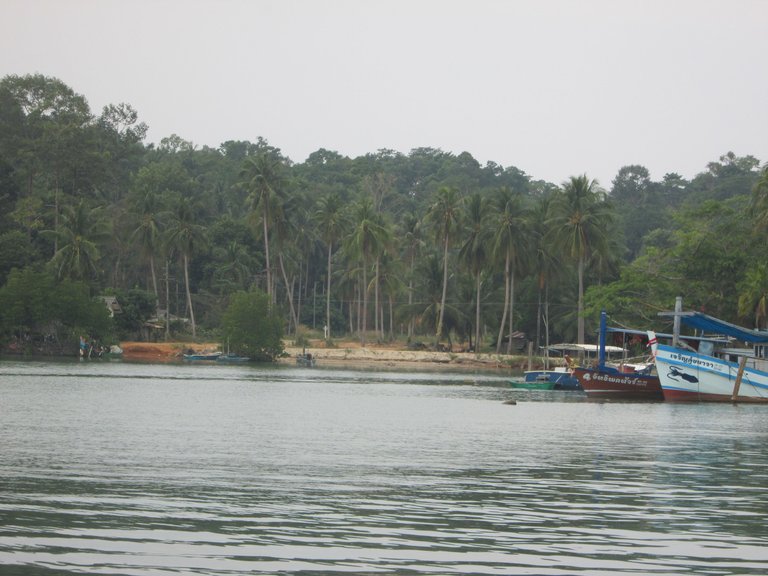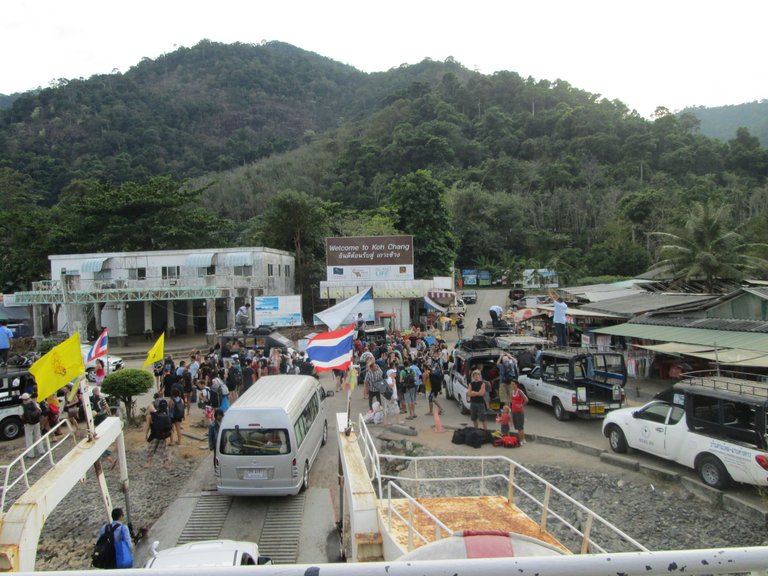 En puerto montamos en un tuc-tuc gigante hasta la zona pesquera, Bang Bao, situada al norte. Allí pasamos la primera noche en una caseta de madera construida sobre el mar. La habitación estaba bastante bien, y la oportunidad de dormir en un lugar así era increíble, sin embargo el agua seguía estando en fatales condiciones. Los negocios de aquella zona utilizaban el mar como vertedero, todo lo sobrante iba directo al agua. Y en cuanto al ambiente, a las 22.00h estaba todo cerrando.
Al despertar nos colgamos las mochilas y nos pusimos en marcha hacia Lonely Beach, recomendado para la gente joven. Dimos en el clavo. Aquí llevamos tres días y aún nos quedan como mínimo otros tres antes de ponernos en marcha hacia nuestro siguiente destino: Camboya.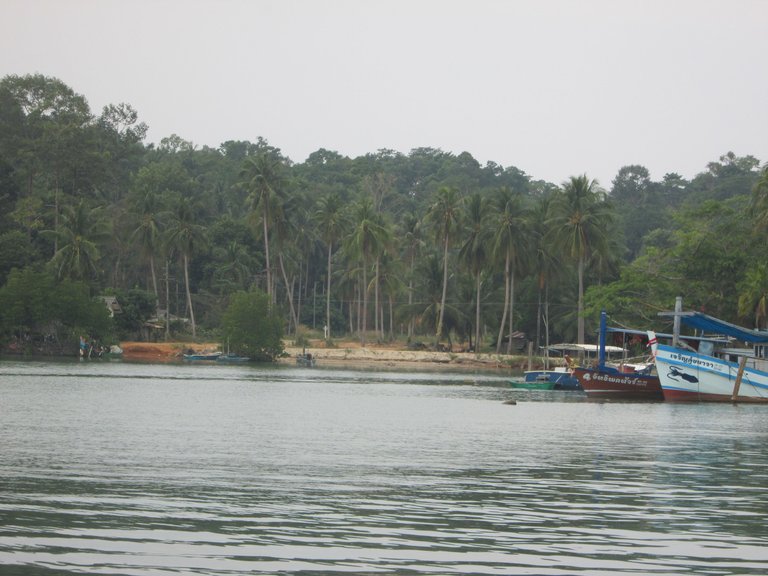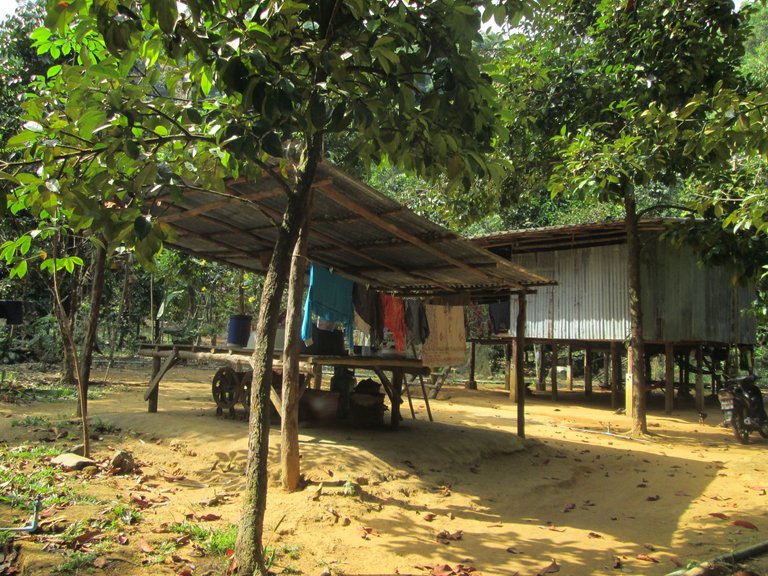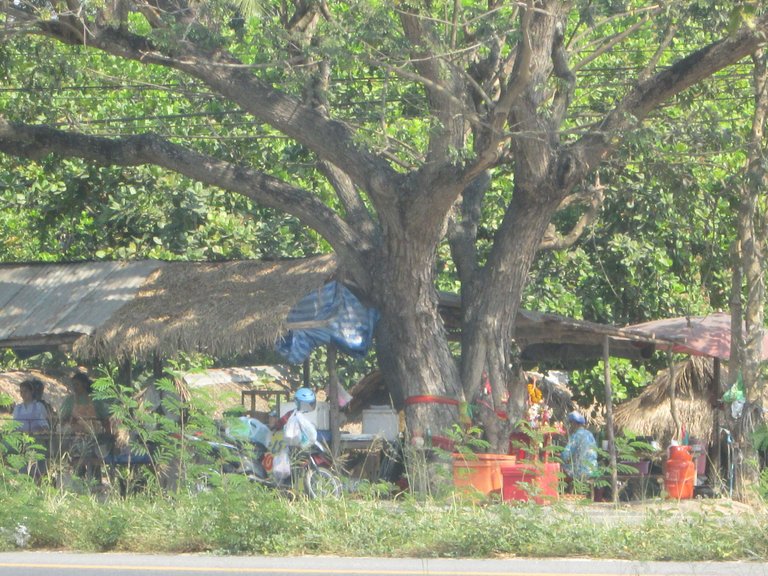 En este tiempo hemos visitado la playa, también llamada Lonely Beach, aunque de "lonely" tiene bien poco. El mar es limpio y cálido. En un segundo plano se ven bosques de enormes palmeras y de fondo las montañas selváticas. Allí disfrutamos de uno de los atardeceres más bonitos que estos ojos habian visto. Un sol fucsia que a cada segundo se hace más y más pequeño hasta desaparecer. Pero el tono rosado que deja en el ambiente es único.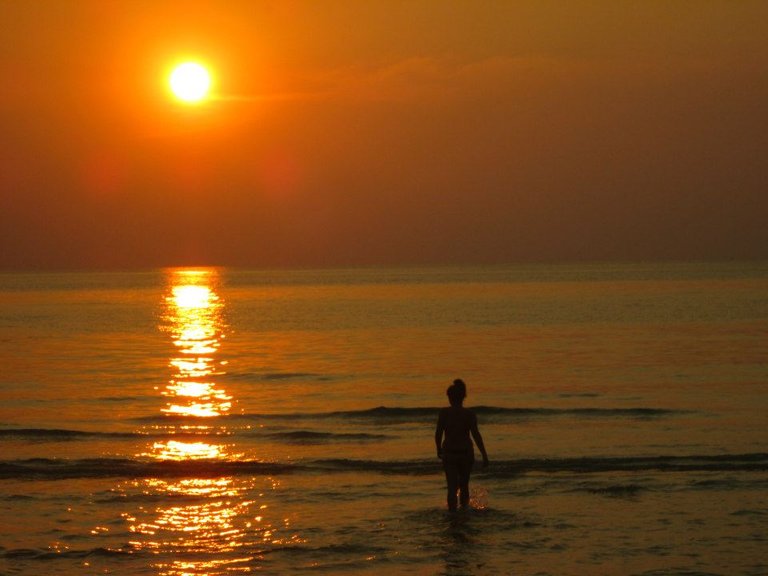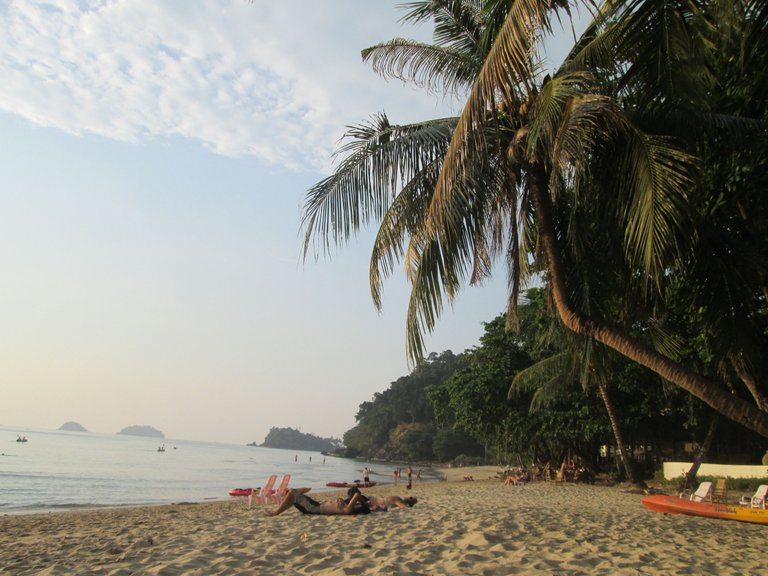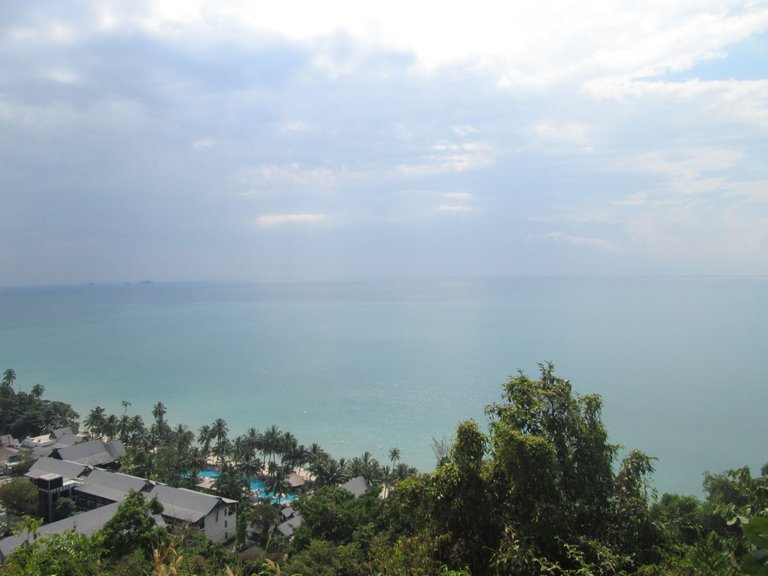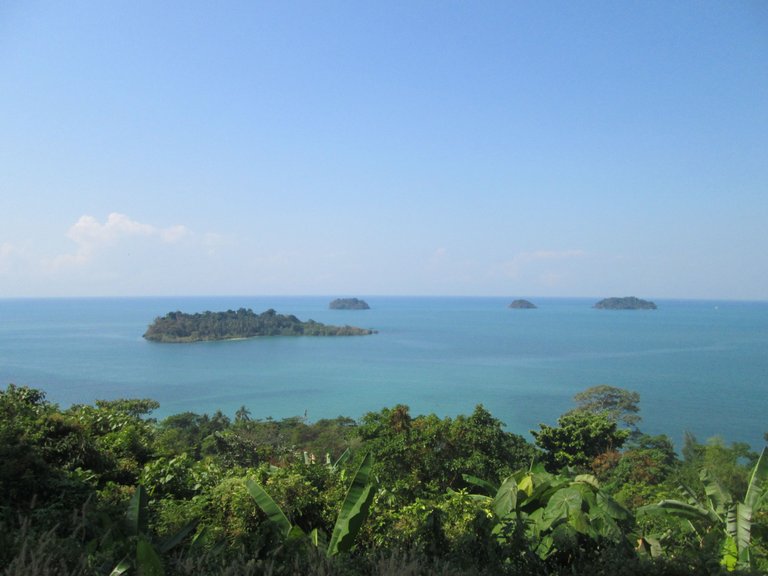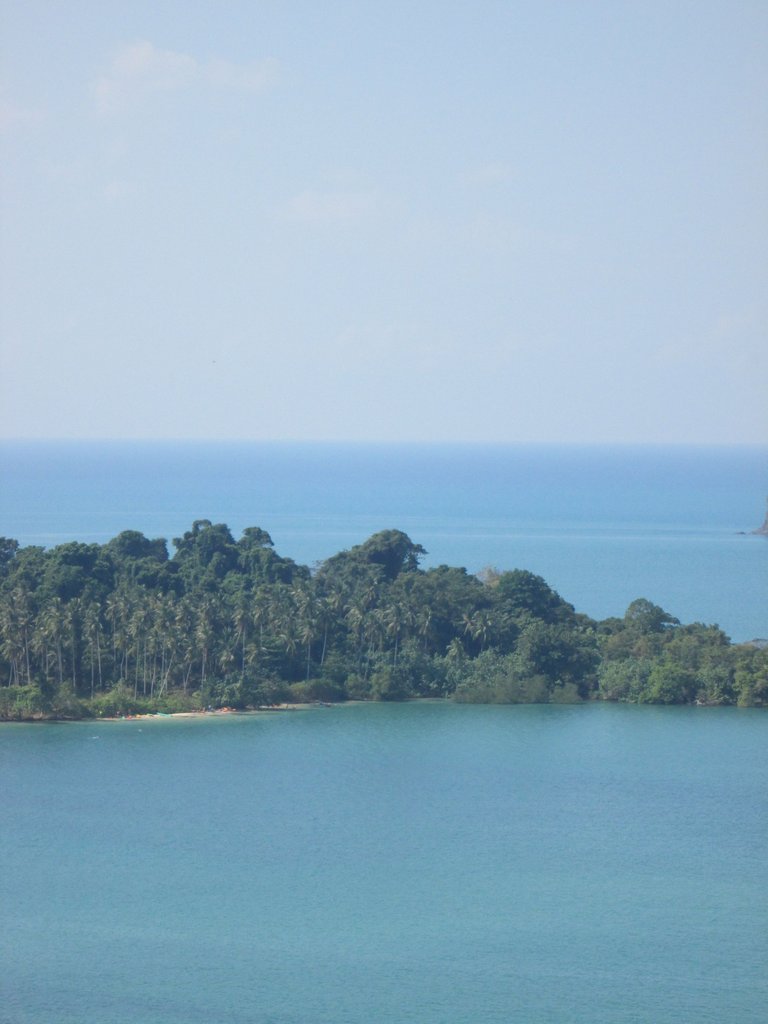 El centro de la isla es plena jungla. Esto hace que deambulen por la calle todo tipo de animales. Hasta ahora hemos topado con unos monos que robaban basura y corrian por los cables de la luz, pájaros tropicales bien variados, mariposas de alas enormes y colores potentes e incluso una cría de elefante a la que pudimos acariciar y alimentar.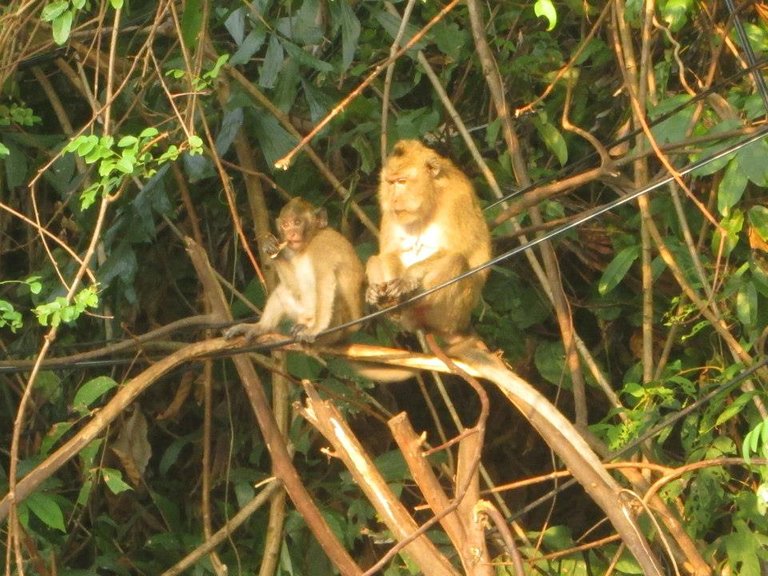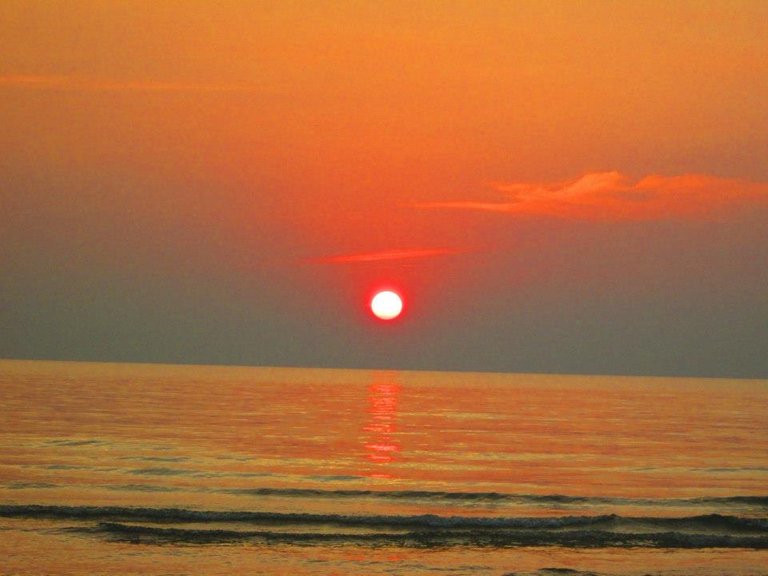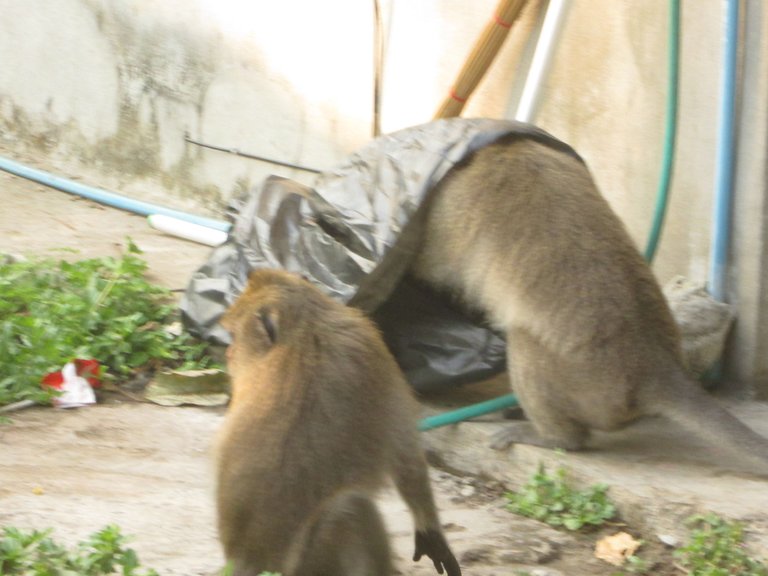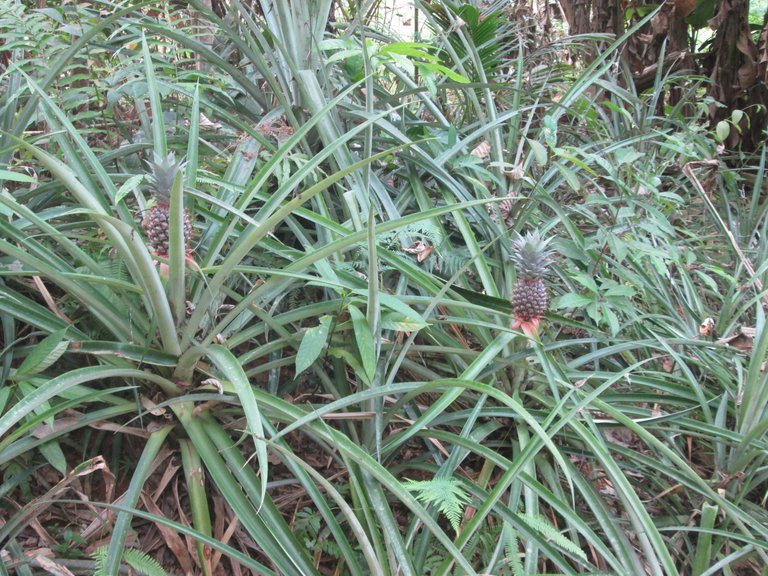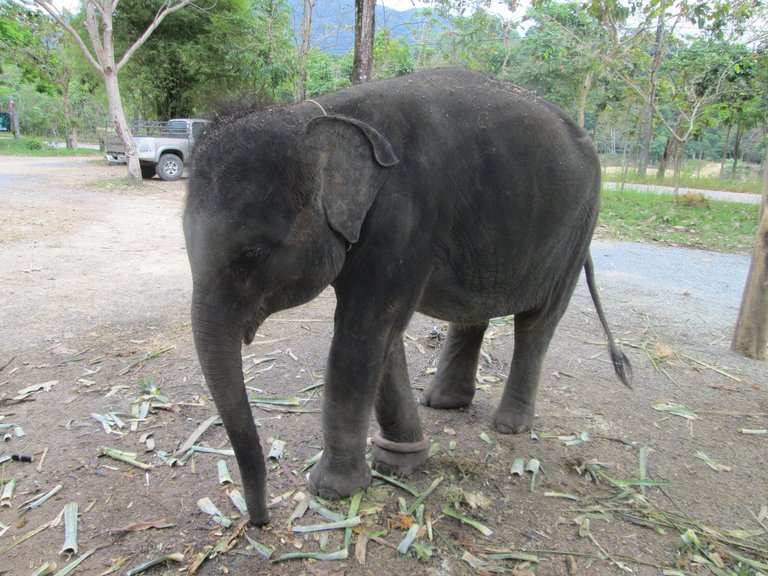 Otro día alquilamos una moto scooter para recorrer la isla entera, pues aquí si no es con ciclomotor o taxi no puedes desplazarte ya que no existe el transporte público. La carretera tampoco ayuda mucho, pero con todo, controlamos la situación. Entre otras cositas visitamos unas cascadas naturales, Kheeri Phet que prometían ser espectaculares, si no fuera porque estábamos en época de sequía y casi no tenían agua. Aun así, el paisaje era digno de visita.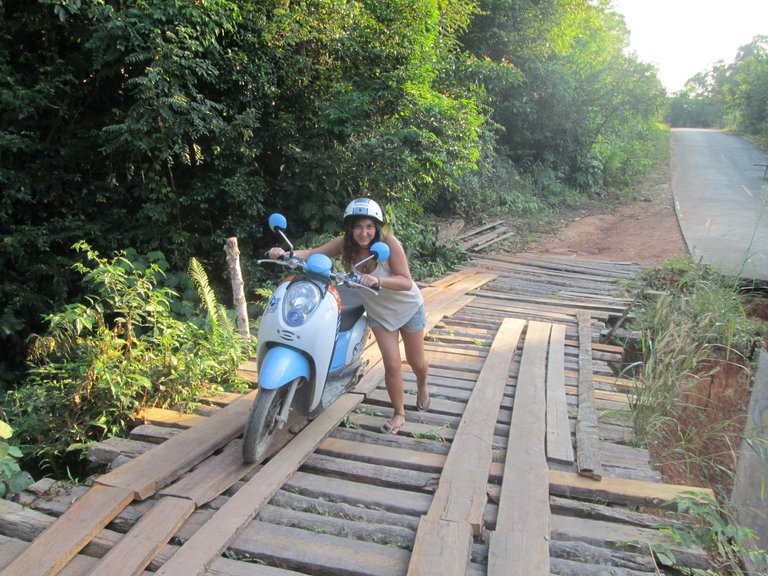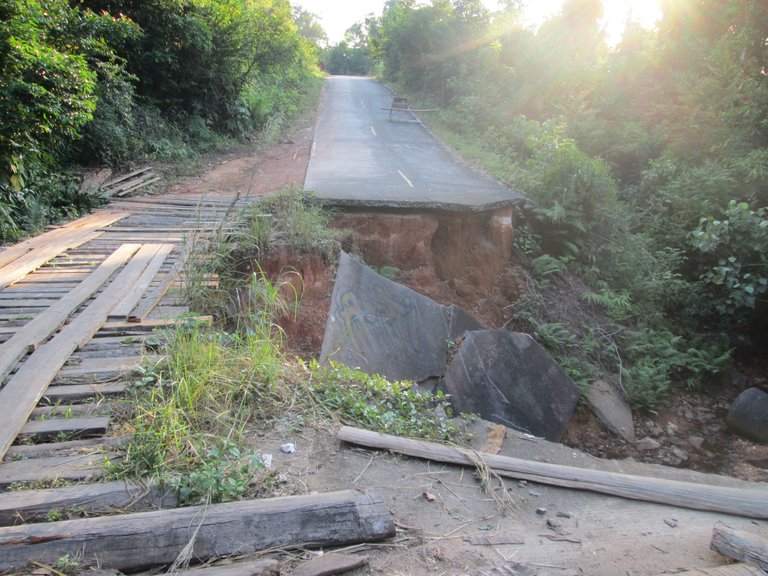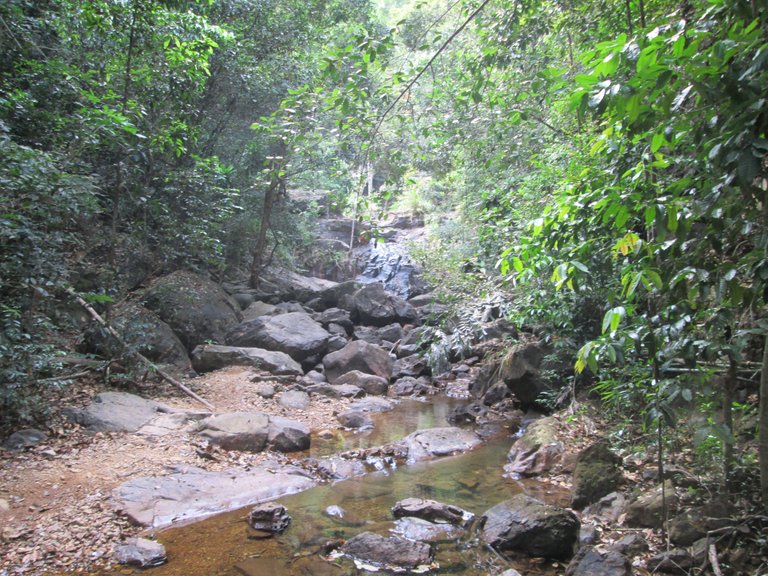 La noche la hemos saboreado como nadie. Nuestro bungalow está situado en medio de todo el salseo y aquí cada día hay algo. Los días que tienes ganas estupendo, pero los que no… Ayer por ejemplo terminamos durmiendo con tapones y antifaz, y aun así seguía pareciendo de que el DJ y toda la gente del garito estaban metidos en nuestra cabañita.
La noche anterior fue todo lo contrario. Tuvimos la suerte de encontrar un concierto de reggae en vivo, nos invitaron a una cena de barbacoa y acabamos cerrando el bar y ampliando nuestro círculo de amistades con todo el que estuviera por allí danzando. Los tailandeses locales son una delicia, constantemente tratando de que te sientan acogido y, como buenos thais, siempre sonriendo. El ambiente en general es muy agradable.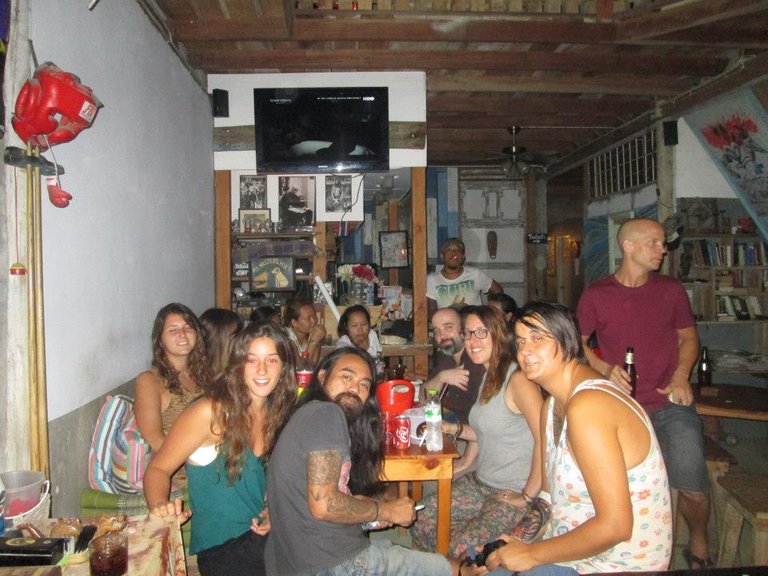 Esta noche hay fiesta playera y, viendo el ritmo que llevamos seguramente acabemos allí, disfrutando de sus Chang beer y sus piñas. Por tanto aquí lo dejo que nos tendremos que preparar, o al menos quitarnos el salitre y la arenilla de los pies. Continuaré en cuanto vuelva a encontrar un sitio en el que conectarme.
---

ENGLISH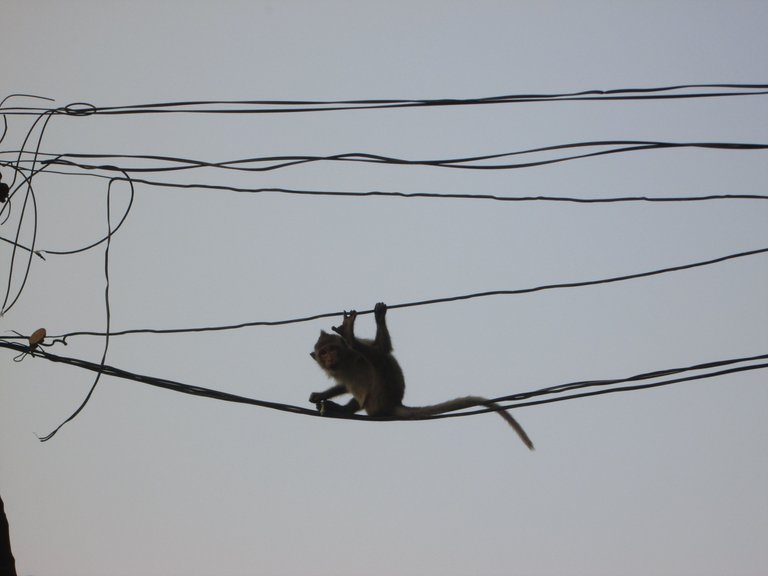 Four days later, here I am again with fresh island adventures. Relaying from Koh Chang, another call center with the same keyboard problem as in the previous one, and I have a feeling it will also happen in the next one, and the next.... By the way, we have been told that Koh means island, hence all of them are Koh Pipi, Koh Samui, Koh Tao, etc. Curious fact that I leave here.
I pick up where I left off in the previous entry. We rode that bus for over five hours from Bangkok to Trat. There we boarded the ferry and sailed here. A crossing that would initially take twenty-five minutes, but turned into more than double that. Already we began to understand that the times here always work like this. Of course, they always tell you everything with a smile.
From the boat the view was beautiful and the island looked like something paradisiacal, like those in the survivalist movies. As the ferry approached the port, everything became cloudy. The crystal clear water turned brown, the beach huts were half collapsed houses and the fine soft sand was actually dirty and more than trampled. We were a bit disappointed, but someone came up to us, must have seen our faces, and informed us that the other side of the island was different. Still, it is not at all pleasant to see this place in such a neglected condition and with the shore totally polluted.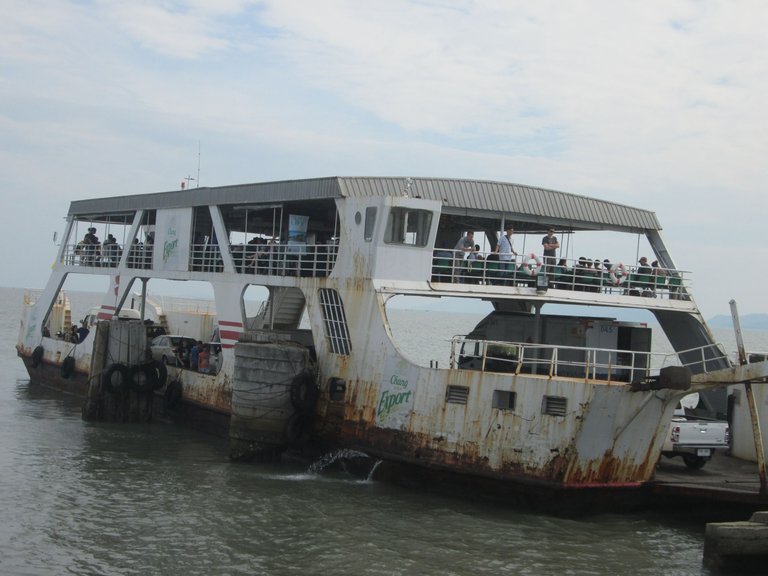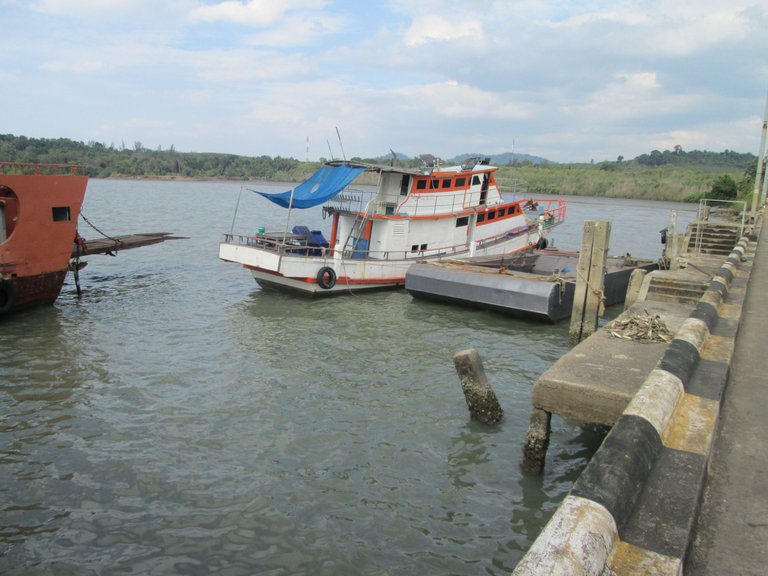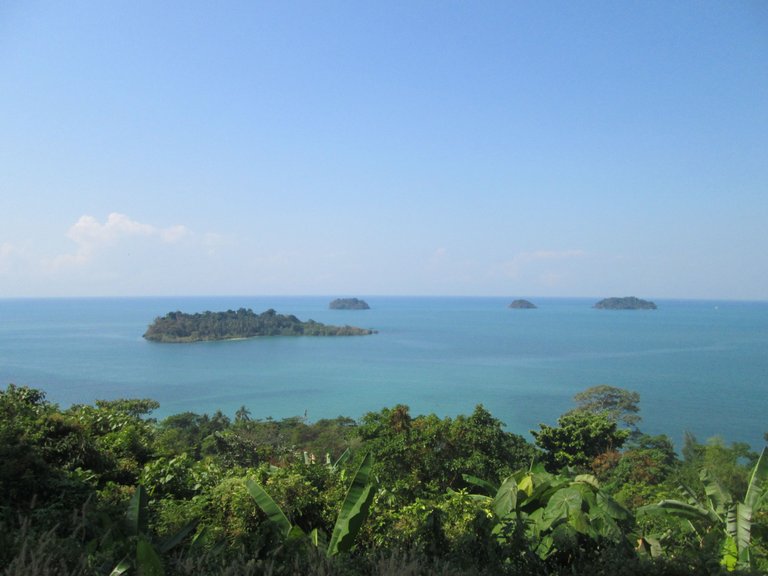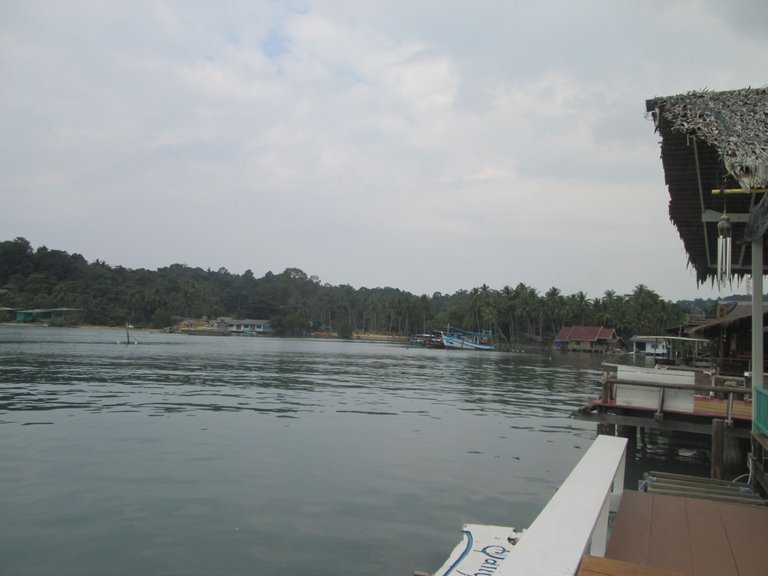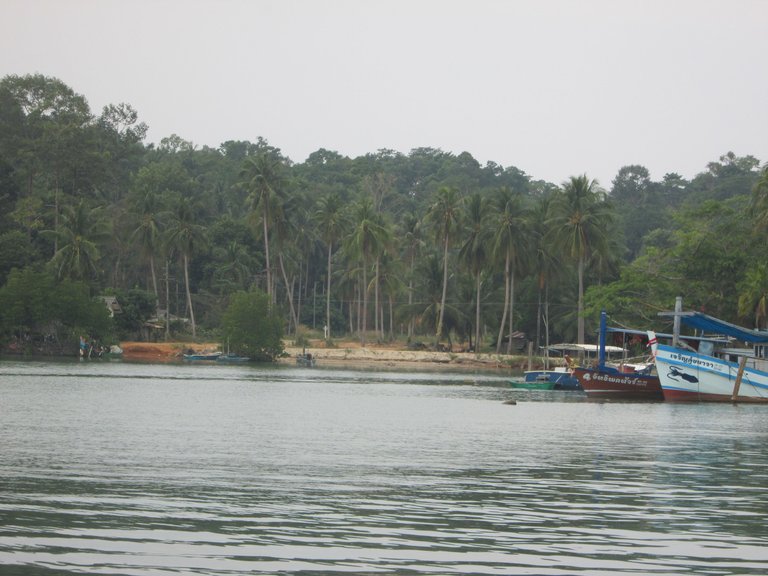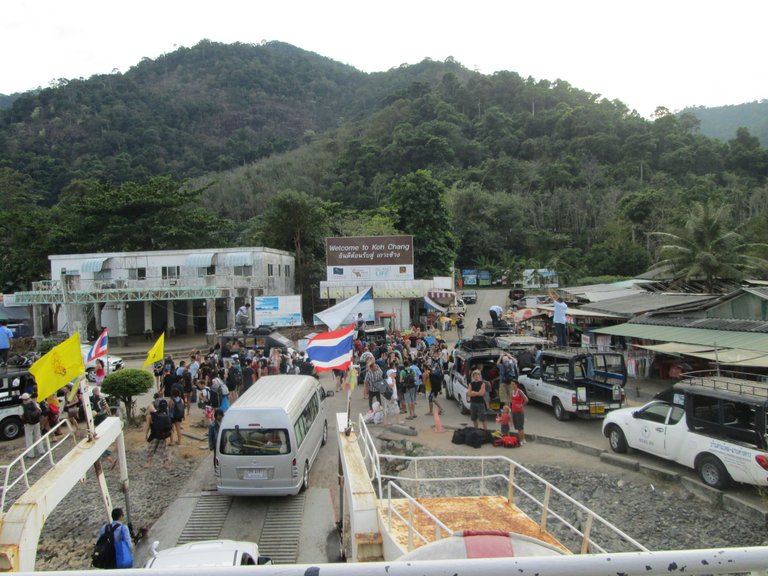 In port we rode a giant tuc-tuc to the fishing area, Bang Bao, located to the north. There we spent the first night in a wooden hut built over the sea. The room was quite nice, and the opportunity to sleep in such a place was incredible, however the water was still in terrible condition. The businesses in that area used the sea as a dumping ground, everything that was left over went straight into the water. And as for the atmosphere, at 22.00h everything was closing.
When we woke up, we hung up our backpacks and set off for Lonely Beach, recommended for young people. We hit the nail on the head. We have been here for three days and we still have at least three more before we head to our next destination: Cambodia.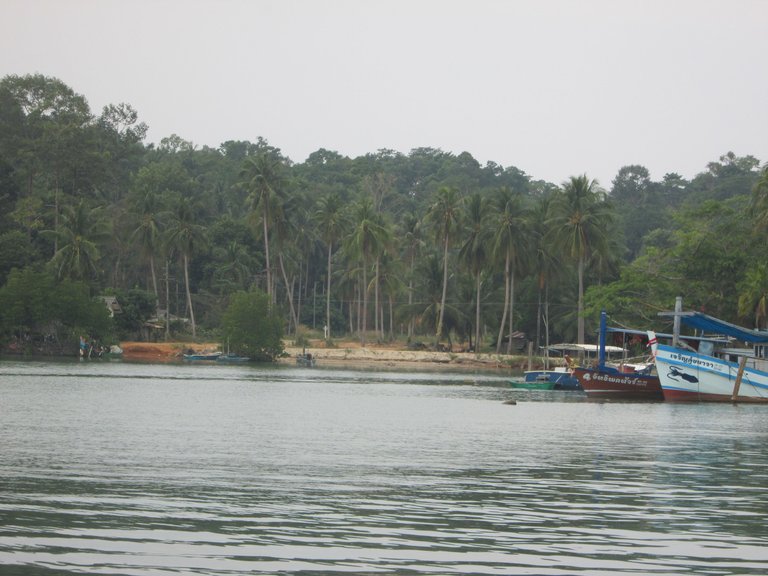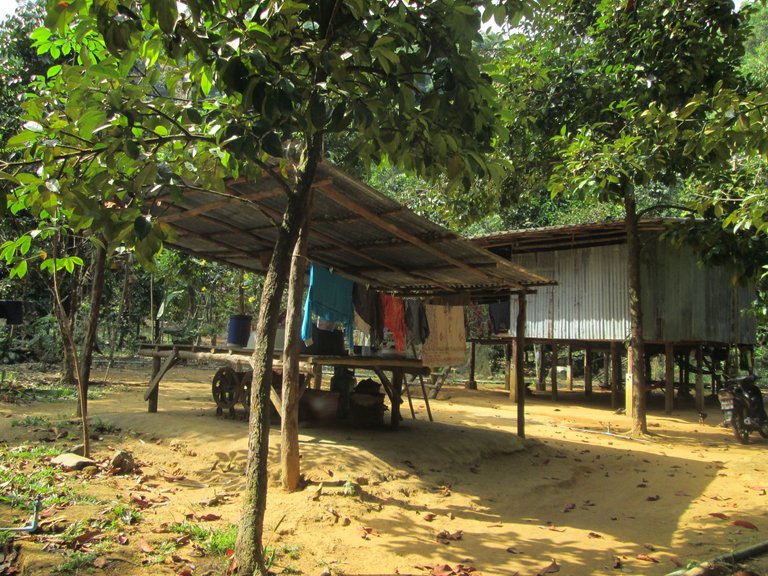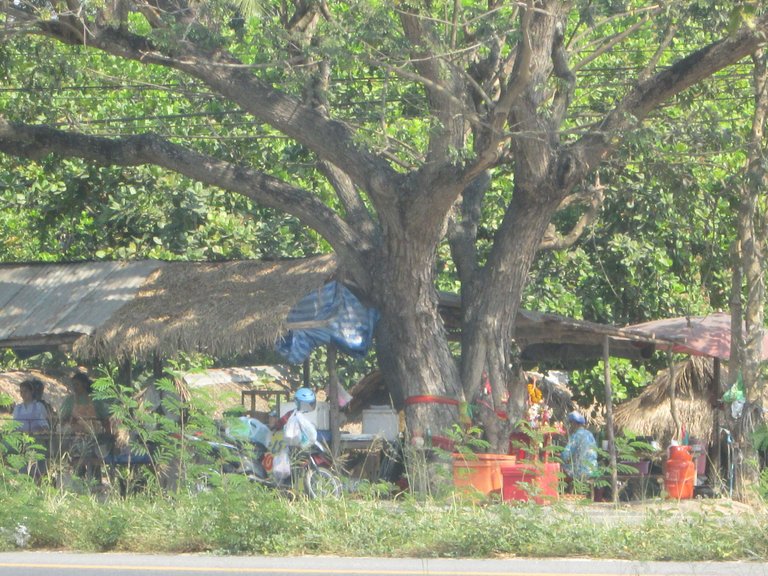 During this time we visited the beach, also called Lonely Beach, although "lonely" has very little. The sea is clean and warm. In the background you can see forests of huge palm trees and in the background the jungle mountains. There we enjoyed one of the most beautiful sunsets these eyes had ever seen. A fuchsia sun that gets smaller and smaller every second until it disappears. But the pinkish tone it leaves in the atmosphere is unique.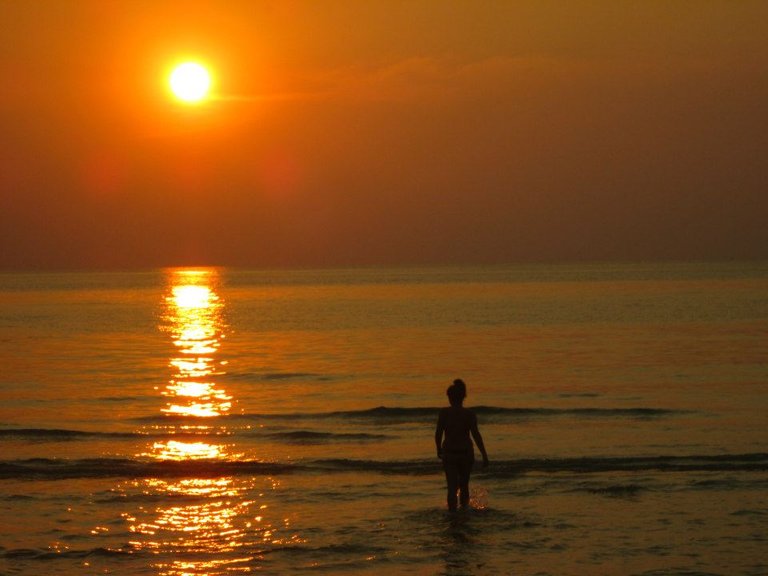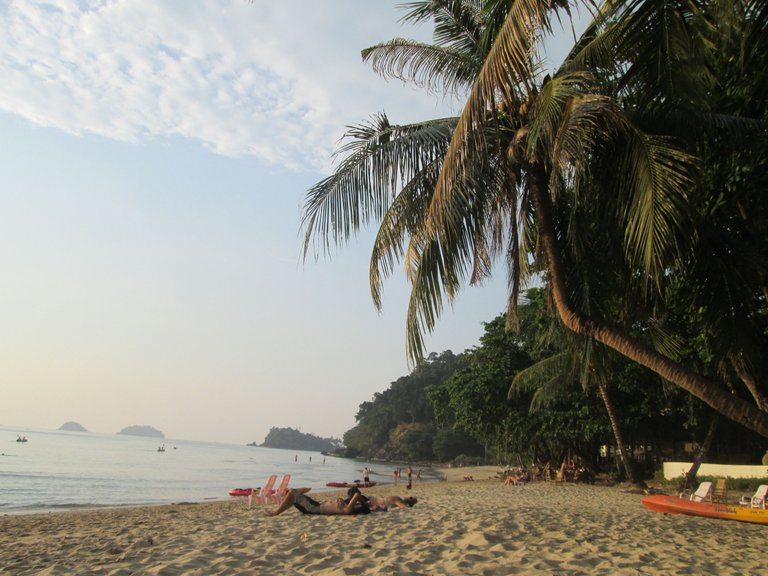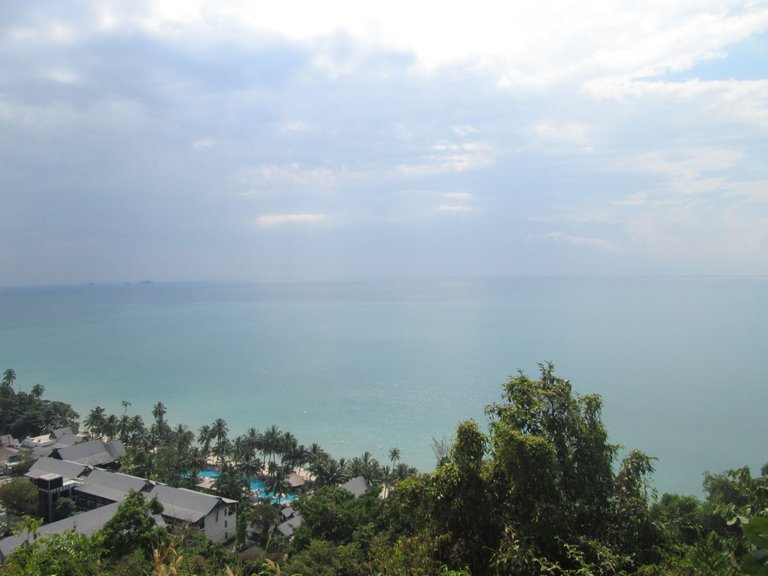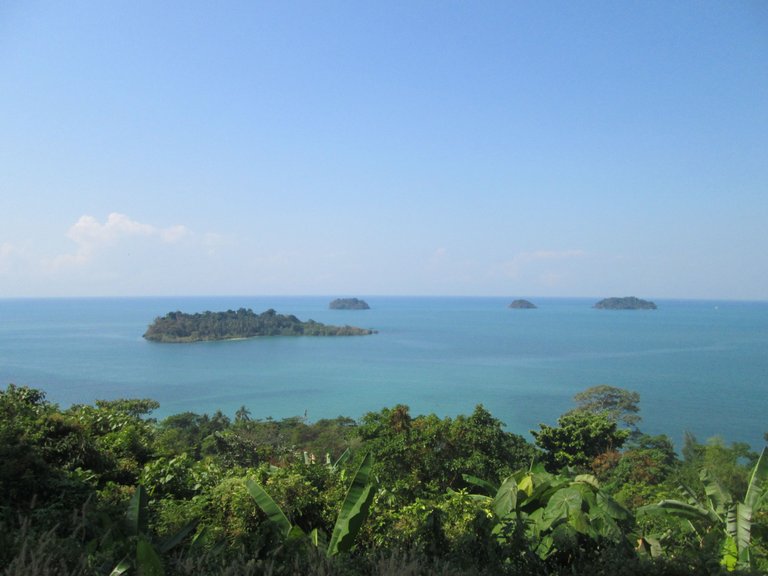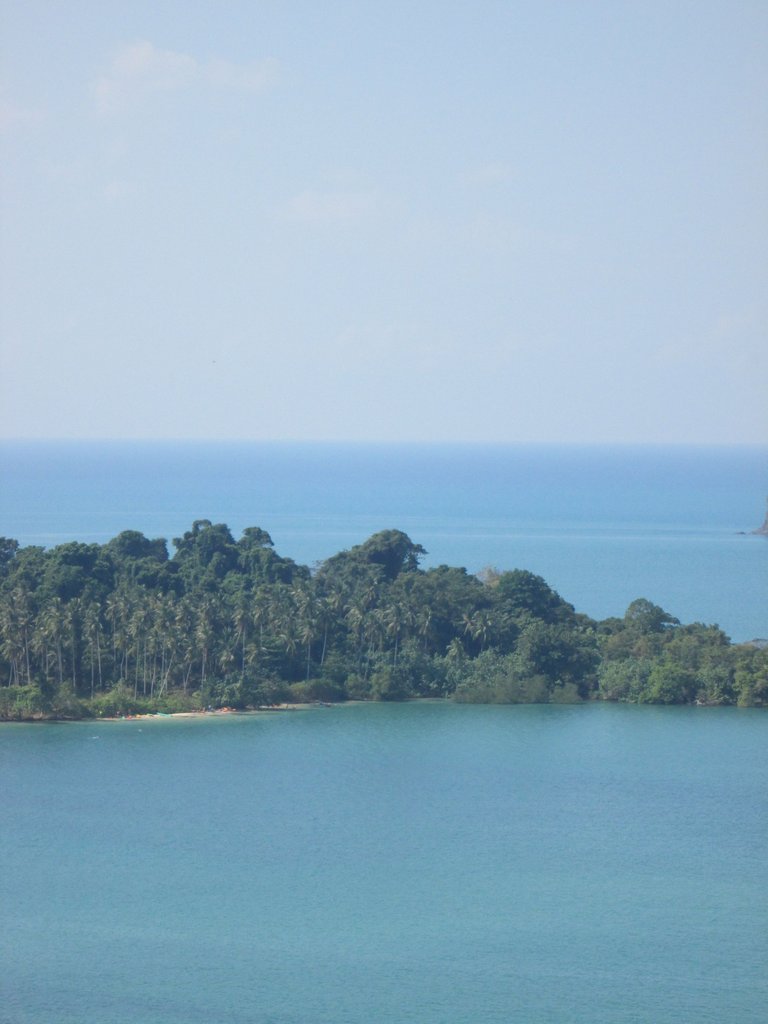 The center of the island is full jungle. This makes all kinds of animals roam the streets. So far we have encountered some monkeys stealing garbage and running along the power lines, a variety of tropical birds, butterflies with huge wings and powerful colors and even a baby elephant that we were able to pet and feed.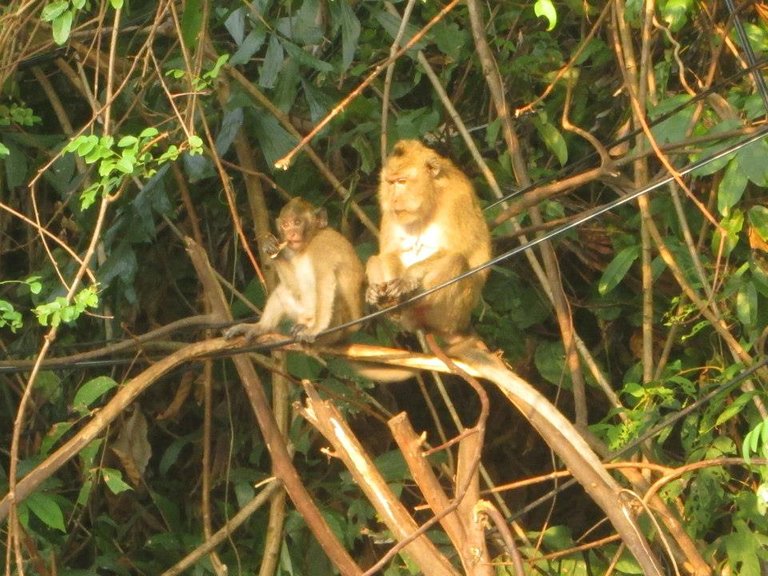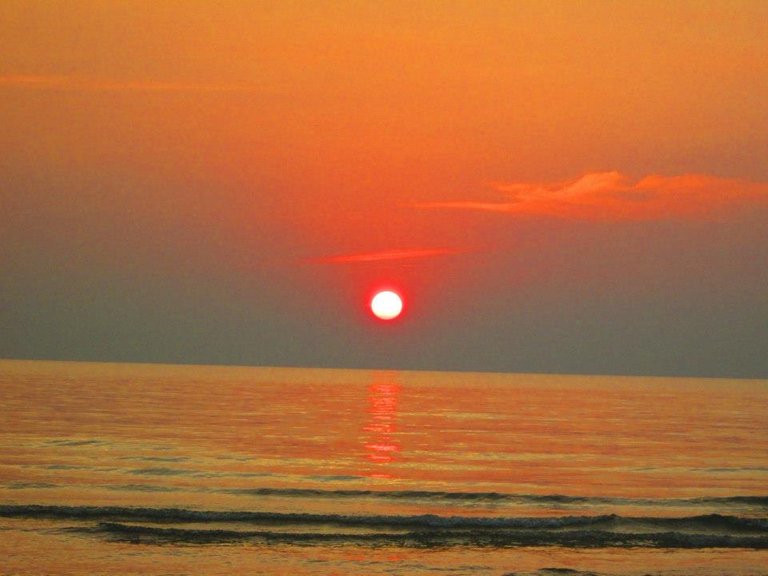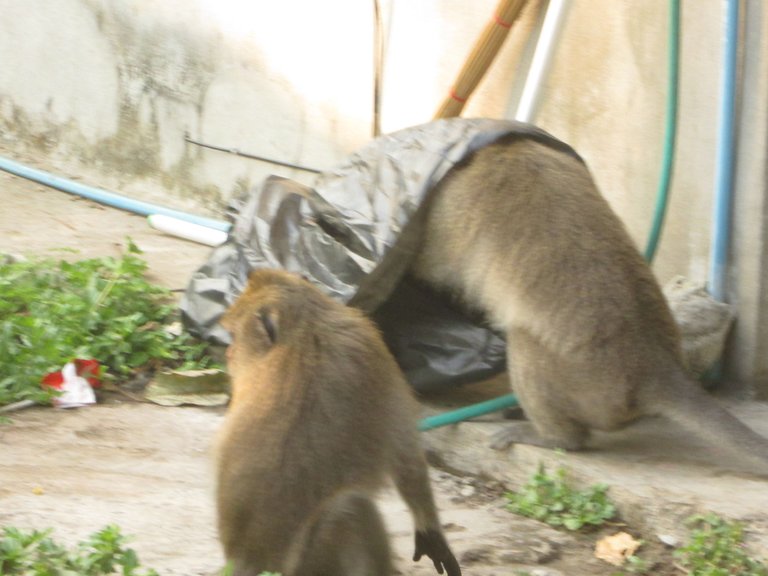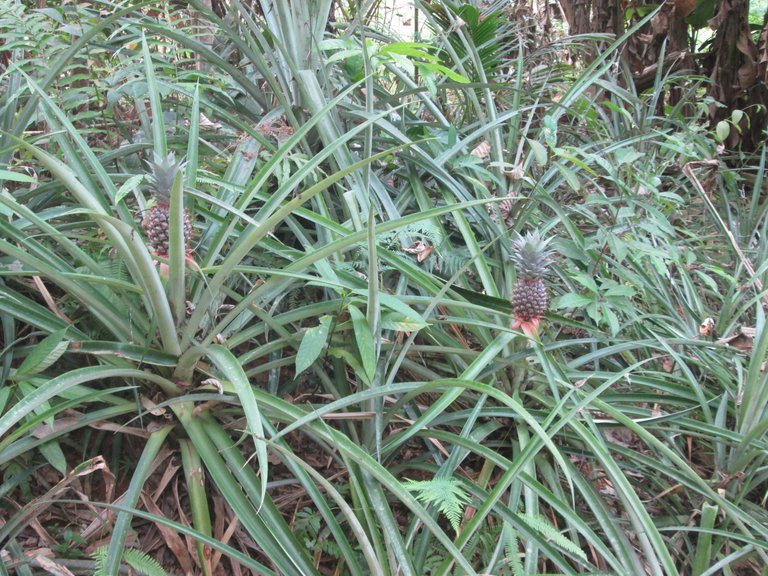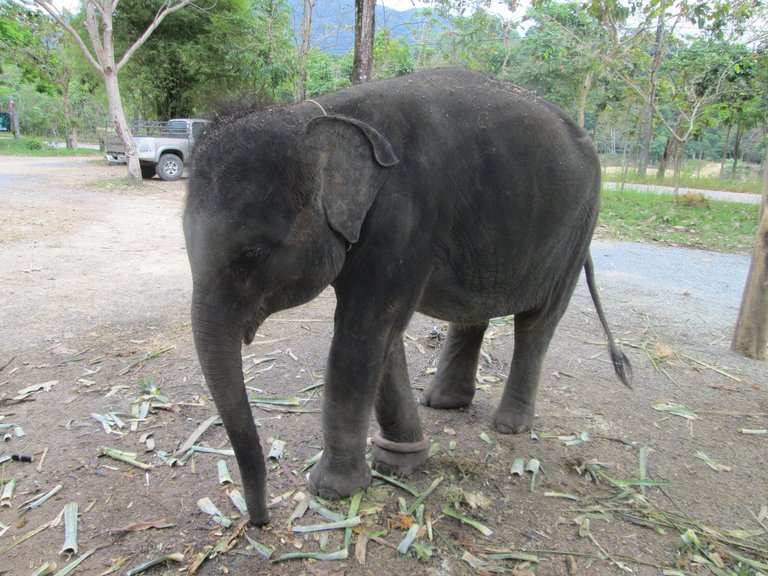 Another day we rented a scooter to go around the whole island, because here if you don't use a moped or a cab you can't move around because there is no public transport. The road doesn't help much either, but all in all, we controlled the situation. Among other things we visited some natural waterfalls, Kheeri Phet, which promised to be spectacular, except that we were in the dry season and had almost no water. Even so, the scenery was worth a visit.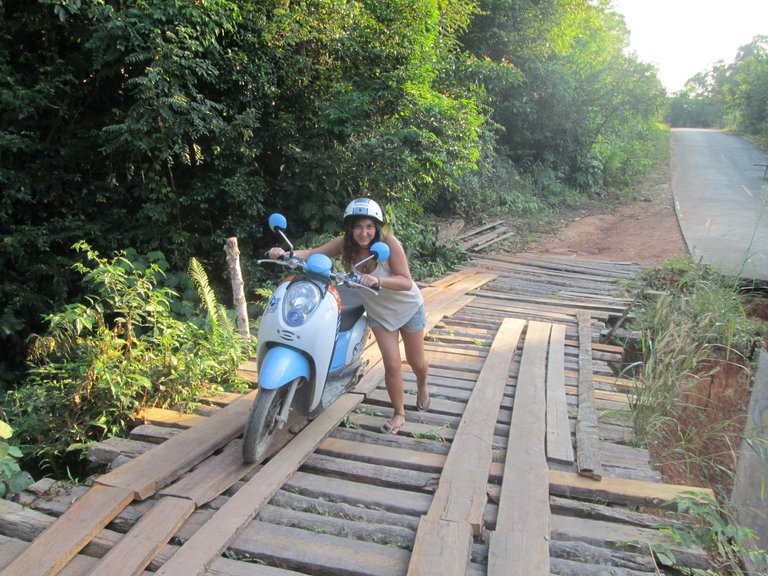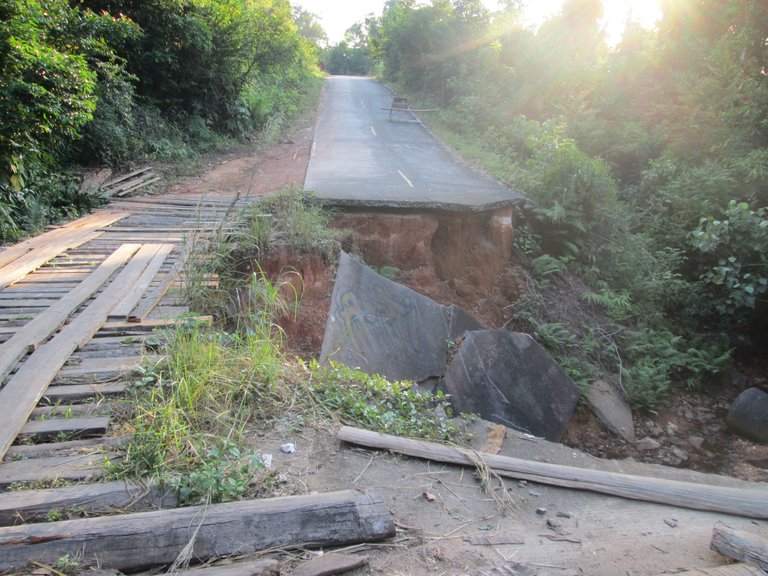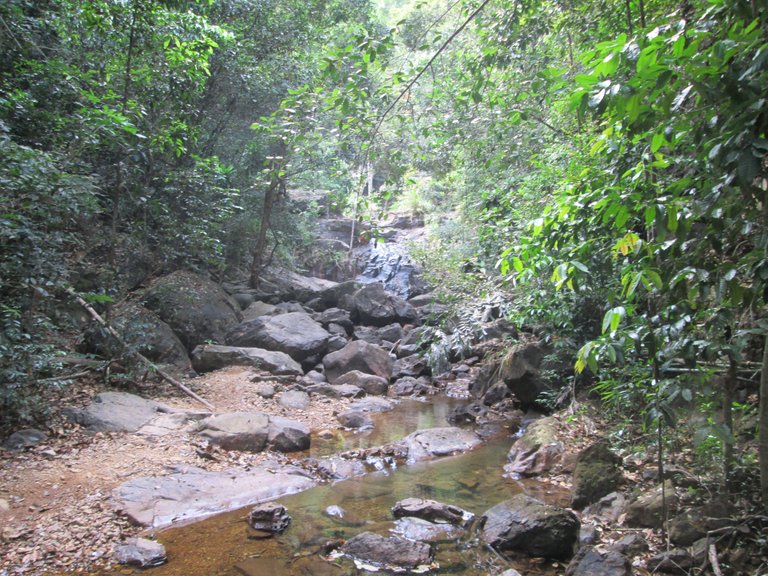 We enjoyed the night like no one else. Our bungalow is located in the middle of all the excitement and there is something going on here every day. Yesterday for example we ended up sleeping with earplugs and an eye mask, and yet it still seemed that the DJ and all the people from the club were in our little cabin.
The night before was the opposite. We were lucky enough to find a live reggae concert, were treated to a barbecue dinner, and ended up closing the bar and expanding our circle of friendships with whoever was out there dancing. The local Thais are a delight, constantly trying to make you feel welcome and, like good Thais, always smiling. The overall atmosphere is very pleasant.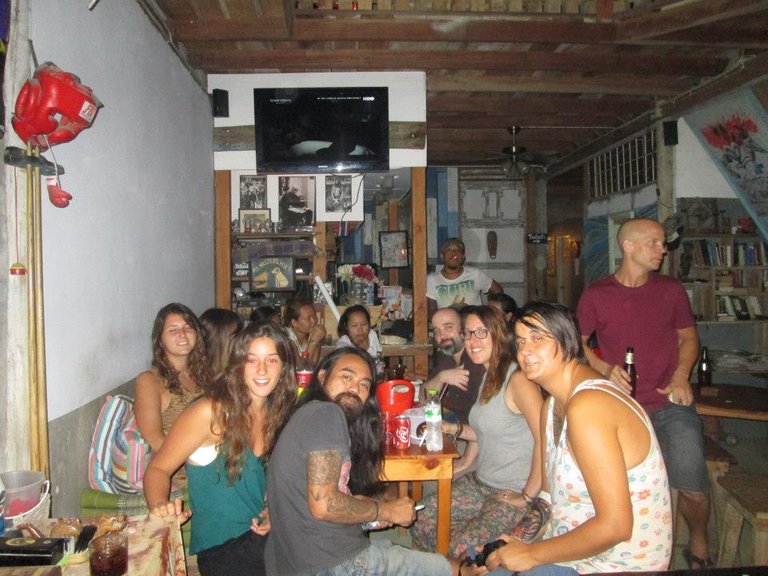 Tonight there is a beach party and, seeing the pace we are going, we will probably end up there, enjoying their Chang beer and pineapples. So I'll leave it here, we'll have to get ready, or at least get rid of the salt and sand from our feet. I will continue as soon as I find a place to connect again.
Texto e imágenes propias
Translated with www.DeepL.com/Translator (free version)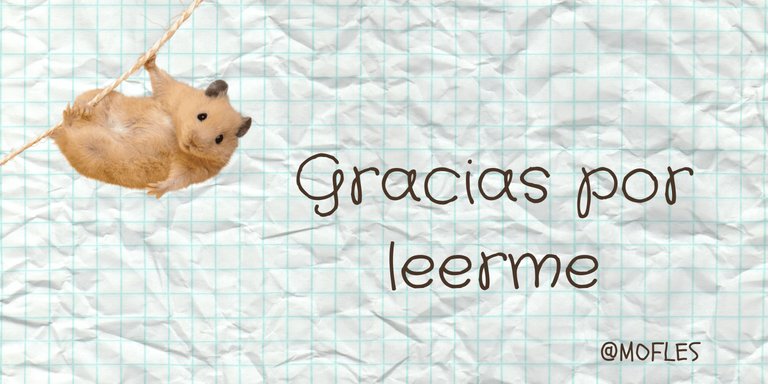 ---
---