Rising Star - 12-11-21 : 3rd Trevor and 2nd Jedd

---
Today in Rising Star I managed to hit level 31, approaching level 40 nice and steady. Over the last few days I was saving up my starbits and it turns out that there was a nice discount on some cards recently as well. Doing a quick scroll through the marketplace I managed to find a Trevor card sitting at a flat 5k starbits, well over 1k cheaper than the other listings.
---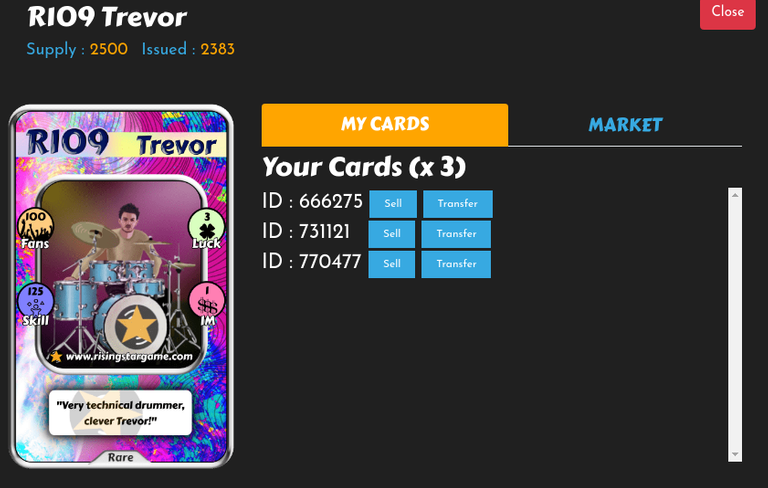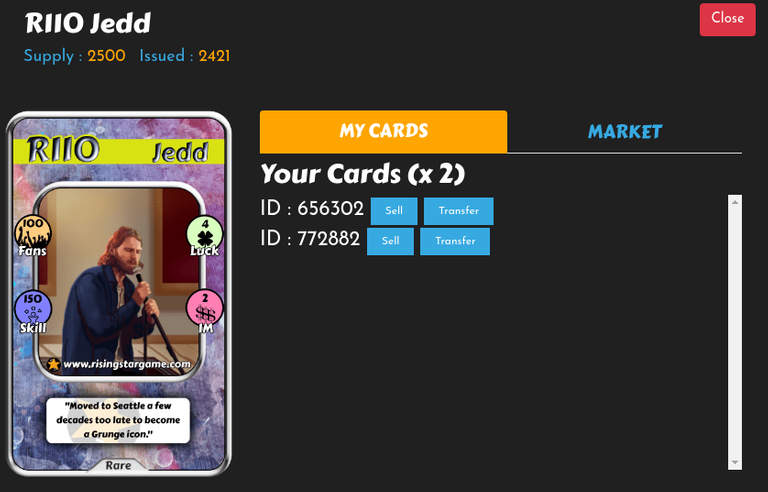 ---
The total cost of these cards was just under 11k Starbits. Adding these two to my collection brings my total permanent fans to 2315. It also puts my higher end reward for the Saturday Headline mission at 1464. So 2 cards added 2 extra starbits each. It feel a bit underwhelming compared to stacking up instrument cards for skill points, but it's supposed to be a bit of a grind.
---

---
Last but not least, my total mission count has risen to 452. Soon I'll be switching off Saturday Headline missions and should be able to hit 500 missions in no time at all.
---
---