Rising Star - 12-22-21 : Grabbing more instruments

---
As the prices for individual cards continues to rise I've had to rethink my strategy a bit if I wanted to keep from spending any Hive or DEC. How it stands now is that many of the cards I was picking up for 5k to 6k are now in the 7k to 8k+ range. While I can usually average around 2200 starbits a day, doubling the amount of time to acquire 1 card doesnt really seem worth it. Especially since I can use the same amount of time and get a card or two that would value me a whole lot more, such as a pizza box or a cold slice card.
---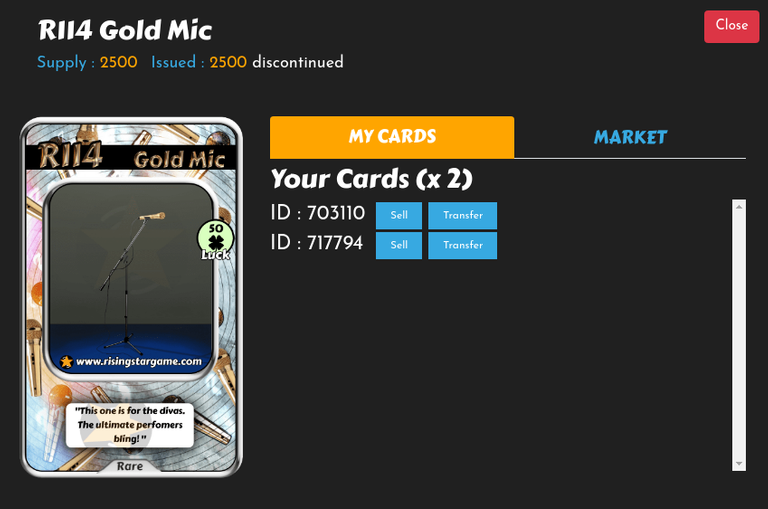 ---
So... That brings me back to farming instrument cards. I probably should have been doing this while I noticed the uptrend in People card prices but instrument cards have been fairly untouched as of late. I don't think I really need an insane amount of cards, but it doesn't hurt to keep stacking them. More so if I plan on picking up an additional pizza slice card. I managed to snag this gold mic for 4900 starbits, which was just under its average of 5k.
---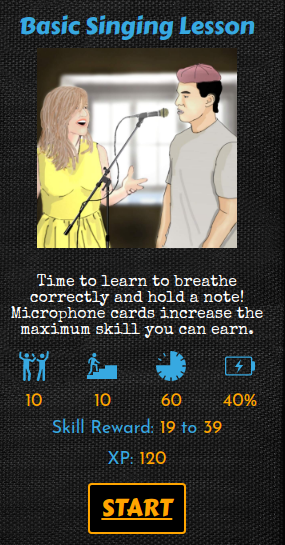 ---
Adding this gold mic card brought up my skill reward from a minimum of 17 to a minimum of 19. I think that this might be the way to go as I move forward. Luck increases the amount of drunks you can pick up and hold on to when completing missions so it may be more beneficial now to just keep stacking luck and skill. The cost is certainly cheaper than paying ~8k starbits for maybe a 2 starbit increase on a mission. The only issue being that drunks add up really quickly if you don't have enough skill points built up.
Usually when I find a bunch of drunks from completing Saturday Headline missions, I find roughly 200 minimum. Doing singing lessons usually gives me around 25 points per completion on average and I may be able to get around 10 or so done per day. So really, about 1 day of singing offsets 1 group of drunks from missions. This will only get easier as I get more instrument cards.
---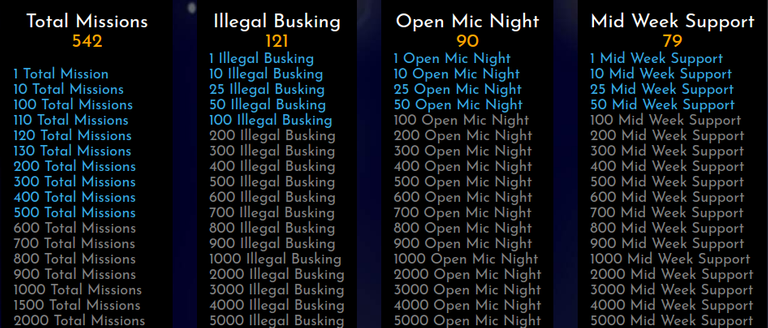 ---
Last but not least, a small update on the total missions I've done. I managed to knock out 8 more, 5 of which were all singing lessons as I was afraid of getting too many more drunks before I was prepared. That also helped out my exp as it pushed me very close to level 35. I'll be hitting that level goal of 40 in no time as 600 missions is just around the corner for me.
---
---