A budget for every income keeps you abreast and able to manage inflation. My 10year old has a budget too.
Hello Leo's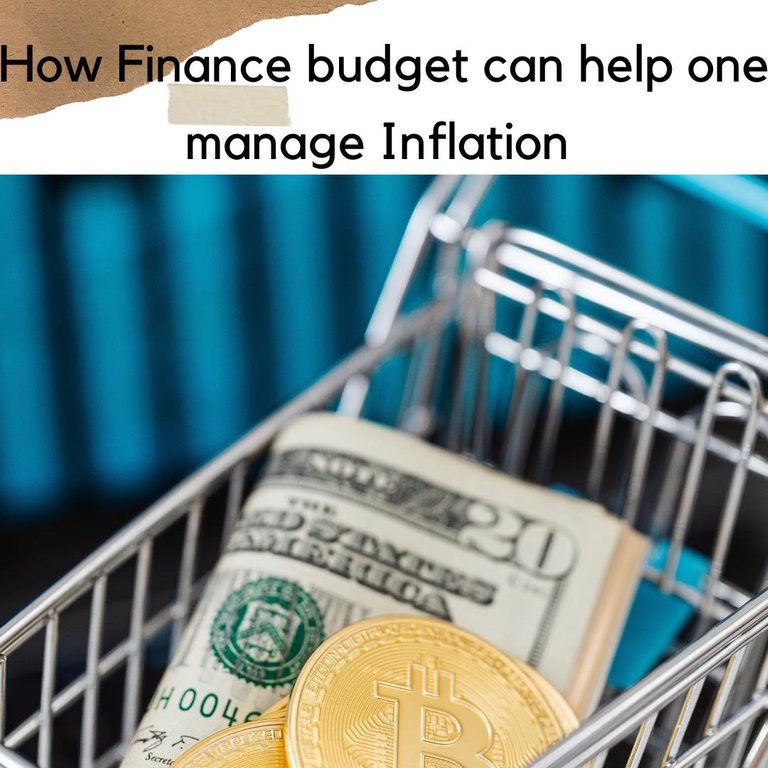 It is a true saying that inflation comes along with hard times and it will absolutely be worth it if you can make every penny count at such times.
When there is an inflation, I guess you would prefer to buy and stock more food no matter how expensive rather than buying expensive clothes, dressing good and habouring biting hunger.
In extravagant times having a budget might not be necessarily be of so much use as one end up spending more than what is written on a paper as there is more cash to flow around.
But you wouldn't want your needs stucked up or live in daring need of certain things when a budget might just help to narrow down your needs via a scale of preference.
First thing first
Others can wait is actually my logo 😂.
We can always improvise for some needs for instance, the spike in price of gas made people around here to switch to coal for their cooking fuel.
Charcoal and firewood is common now even as they are been seen as environmental none friendly but people have to cook, eat today and stay alive before thinking about to tomorrow....
What led to my budget post is an inspiration from my 10year old sis...
See what her needs looks like.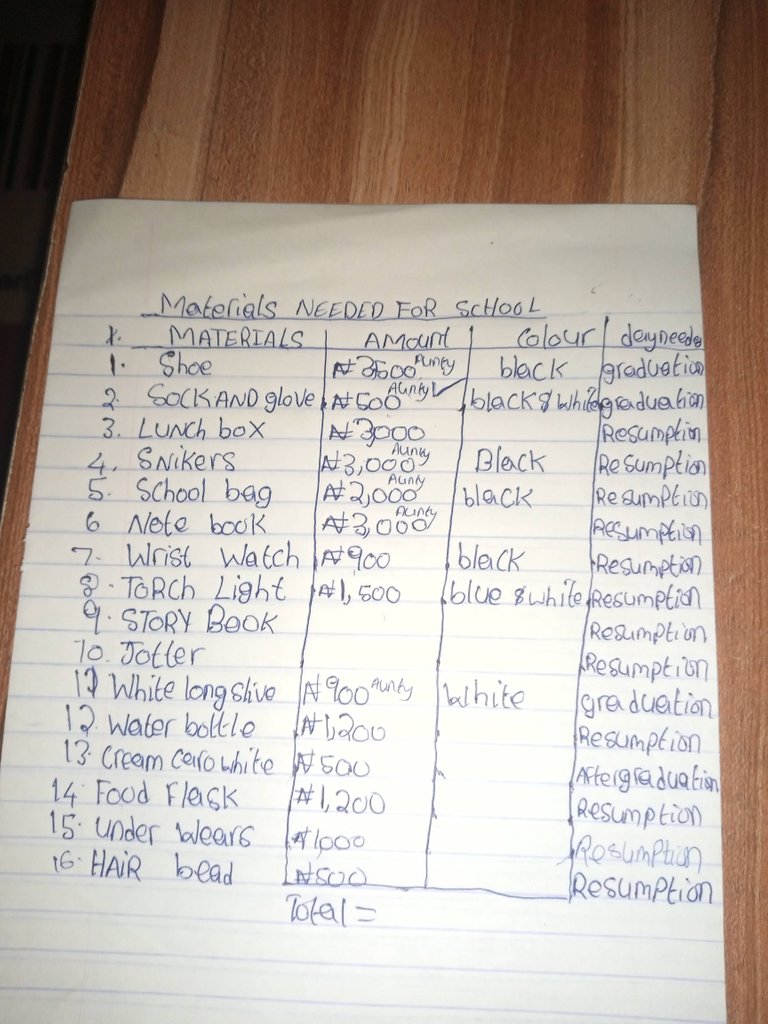 I found this secretly in between the pages of her school books.
Am not sure if she knows any order of preference or has she arranged them in that way but it shows clearly that she knows her needs.
She has been ticking the most needed ones and has been buying them according to which one she needs first..
The funniest part is the aunty scattered round the paper, referring to who will purchase to items, and of course the aunty is me.
An example has been set, she has a budget if her needs and she is buying all the needed items.
Nobody must tell Ana I saw this 😁😊😄
So do you make a budget for your money.
Posted Using LeoFinance Beta
---
---