ARE YOU BULLISH ON HIVE
Hello Hive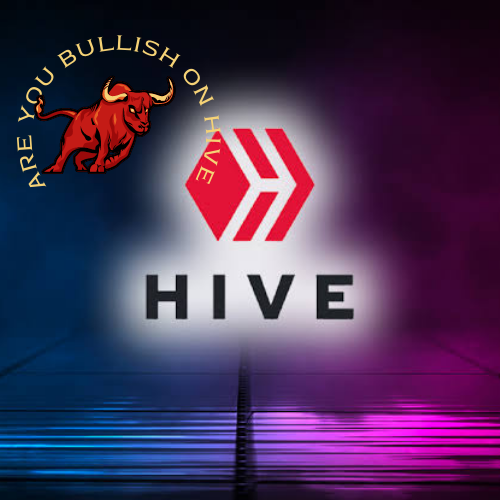 What is your greatest investment in life so far?
Can you compare your earnings on hive with a physical job you do?
How long are you willing to stay and invest in the blockchain?
Well well, these are some quality questions you can sit back and ask yourself let's see if the hive ecosystem has been of so much benefits to you.
My greatest investment so far can't be anything more than hive.
I started with nothing 🤓
Hive is that one great investment you can start with nothing yet build a fortune if you are patient enough to follow the due processes.
Personally I don't know of any physical job that has paid me off more than hive.
This is equally so for most of my fellow country people on hive.
May be folks from the other side of the world can tell us of opportunities and their career journey and most likely some jobs that pay off more than hive for them.
I can equally assume that we have friends who could neither blog to earn but believe so much on the blockchain to invest their fiat and hard earned money into hive for some form of quality ROI.
How long am I willing to invest on hive.
Hive itself has provided a friendly frontier that is helping me invest on hive.
The payout from post has been splitter such that I can have a portion for immediate spending in form of HBD while a portion is automatically set aside for me as a future investment on hive.
Let's say that I may not keeo blogging for eternity but my hive power can stay till then.
If the HBD payout can provide enough for my needs why withdraw the HP laying as future money.
There is equally a freedom of choice to power down.
No body is tying you to follow some rule or a must to keep your hive power, that's one freedom you enjoy in hive investment.
You are in control of your money and can invest in which ever wag you desire.
So I could power down and trade some HP to try multiply my stakes or use it for some investment that can pay off as well.
I guess all this rant means that am bullish on hive till God knows when 😆😃🤓
Posted Using LeoFinance Beta
---
---