Creating a profitable business with end goal of income|wealth generation.
Hello Hive.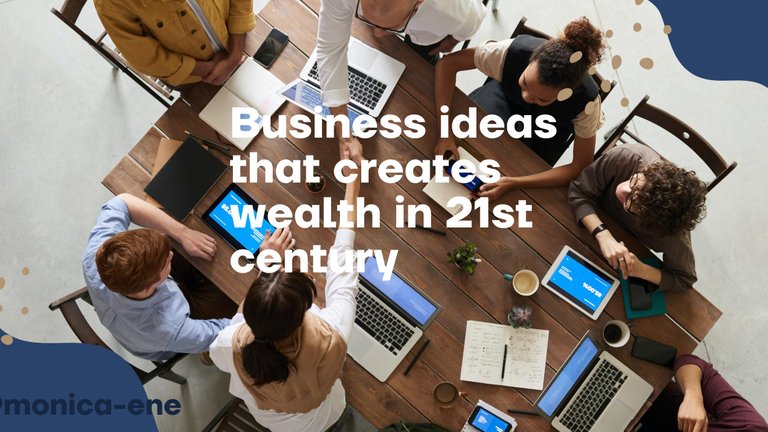 Finance can be generated in various was and for different individual, regardless of the presence of cryptocurrencies that has been generating wealth and financial freedom for everyone we cannot put successful businesses aside.
There are physical buying and selling that has been strong enough to withstand government policies, tags and every form of limitations to rise above and create wealth for its owners.
Some businesses existed before crypto and many more are still been created with entrepreneurship taking the order of the day.
People are branding and creating new businesses for themselves.
Since job opportunities are becoming scarce by the day, people have taking it upon themselves to acquire skills and create their own businesses.
Skills can be acquired in different fields such as
Solar panel installation
Hair styling
Food processing and
packaging
Cleaning services
Agropreneur
Fashion and design
Farming,
And lot lot more.
You can't afford to be idle, better still the need of your society can become an idea for job creation.
Recognizing the need of your society and preferring possible solutions can just become one profitable business for you.
Nigerian is known for its lack of power supply, even though generators have been used as supplement to cub this menace over the years, the cost of diesel and fuel has just skyrocketed.
A job can be created around this challenge and just in case you have a connection to some production company in any part of the world, you can all collaborate to produce solar products for sales across the country,
Since solar energy is in abundant supply.
This is a welcome idea that can generate profit and wealth in little amount of time.
Hence creating jobs in this century requires looking into the need of people and selling possible solutions to generate income for yourself.
Posted Using LeoFinance Beta
---
---