Depressing Dip begins the new week... Does it matter if the bears stick around much longer?

Hello Hive...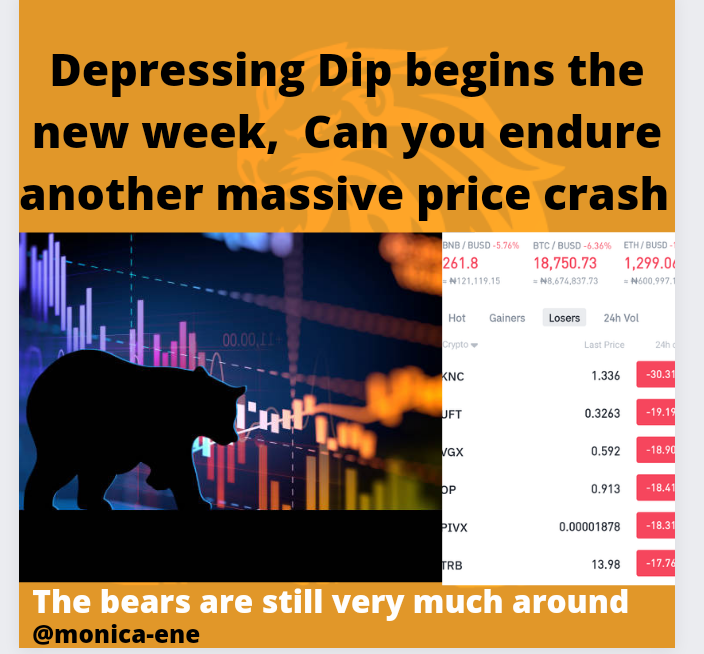 Regardless of everything happening in the crypto space and how much we scream that you have to detach your emotions from these regular pumps and dump, it is not always that easy.
Many out there haven't find the courage to check their portfolio ever since these massive price breakdown has occurred.
Do not invest what you can't afford to loss is really a childish thing to say.
No body what's to loss money I must say. Not even a single penny is worth losing but the thing is we have all learnt to take risk and endure losses at different levels.
We accept the two sides of the coin, losses and gains in good fate.
It is risky to invest but it is much better to take risk rather than do nothing.
The year is closing up gradually and while some hoped that tides will turn and maybe something interesting like a short pump happening even if it didn't get to last years ATH, it shouldn't end all red like this....
But it is what it is 😊....
Whats your next ATJ prediction for bitcoin and How long do you think the bears will last?, 2 or 3years?.
Posted Using LeoFinance Beta
---
---