Hand peeling and preparation of maize for consumption. Corns can get spoilt after harvest with no proper care
Hello Hive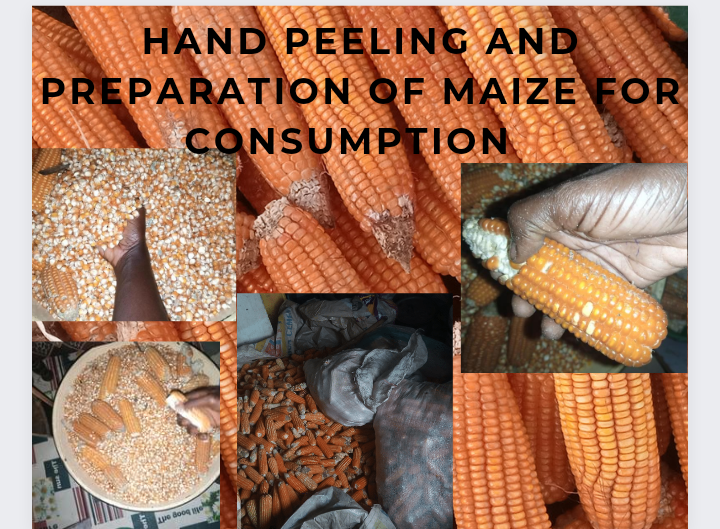 There is not a farming season we don't get overwhelmed with loads of work mostly because of the farming,
As you are working on certain crops in one farm, another kind of crop is waiting for your attention.
Harvest collides into each other and so are the other activities..
Our harvested corn needs to be taken care of.
First it requires constant spreading in the sun to dry and also a mechanical peeling from the maize cobs.
There are no machines that can help with peeling around here yet and it will take probably a while to get this mass of maize in good shape.
I mean completely dried, out of its cobs then moved into storage.
Mind you since its still raining seasons we hardly have enough sun to dry up the corn, so some of them is getting spoilt from been damp already.
So its a race to rescue the corn from the cobs and store up.
Tomorrow is groundnut harvest like I posted earlier and groundnuts too will come with its own challenge.
Look at the mass of maize that needs our attention.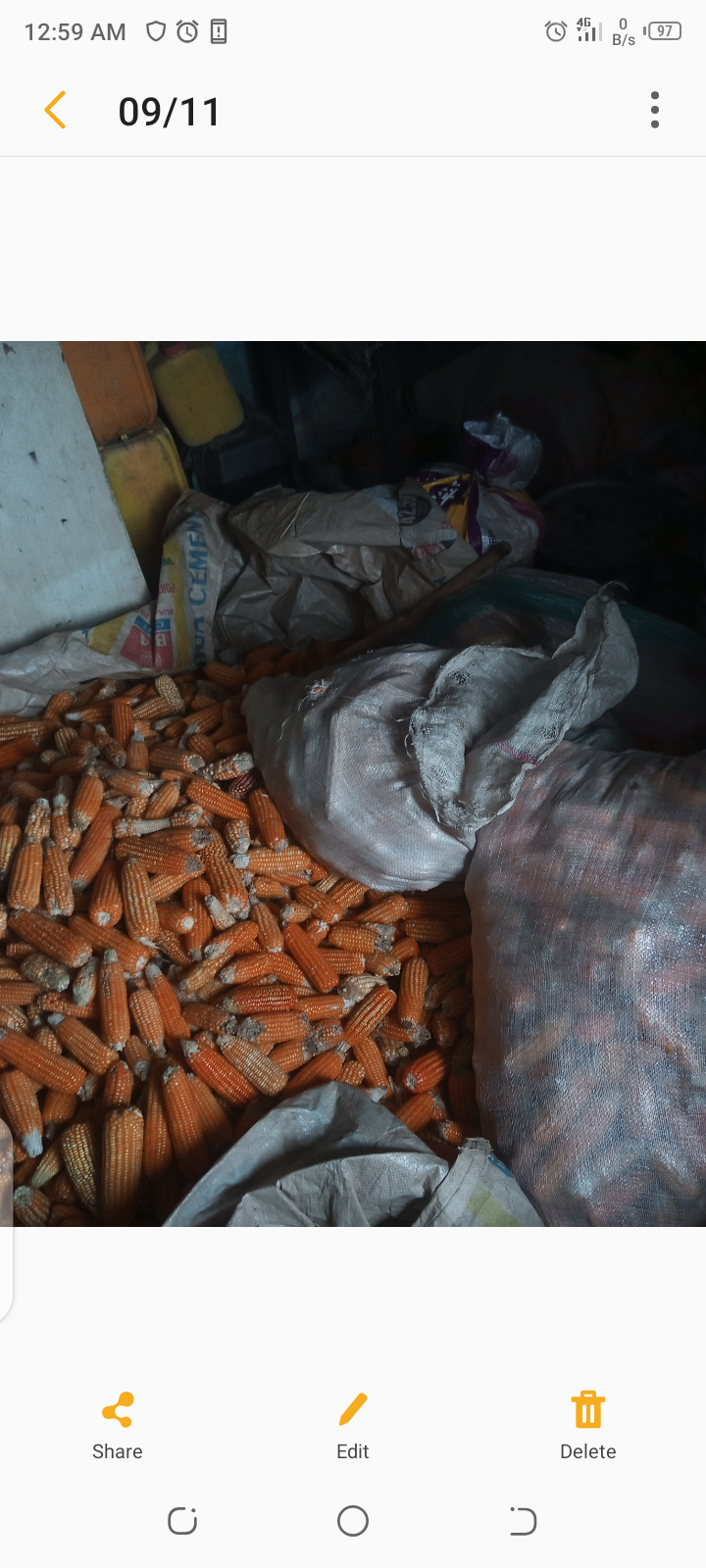 ---
More so because its a mechanical hand peeling, this is really time consuming and exhausting, sitting for hours to take care of this...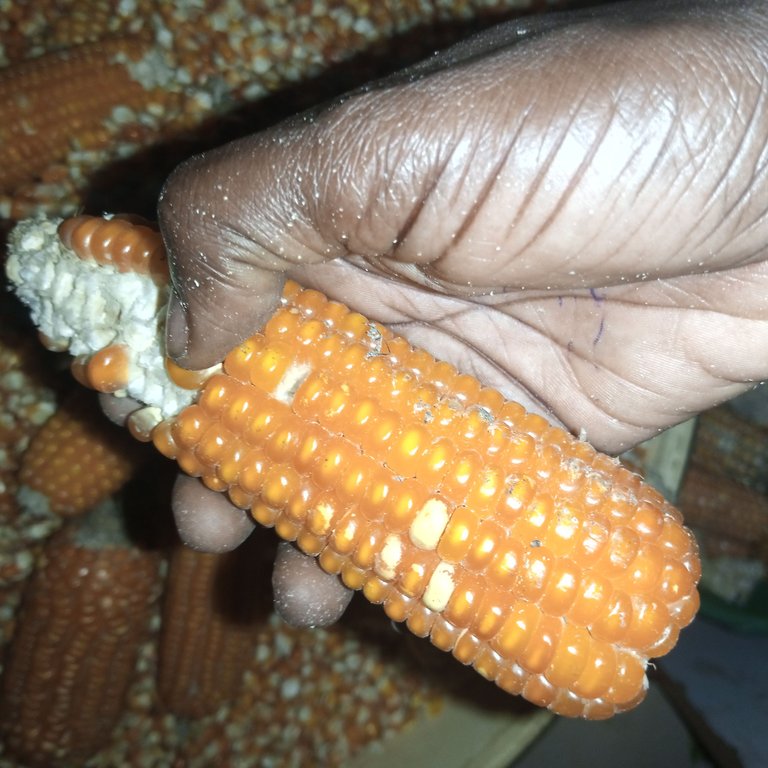 ---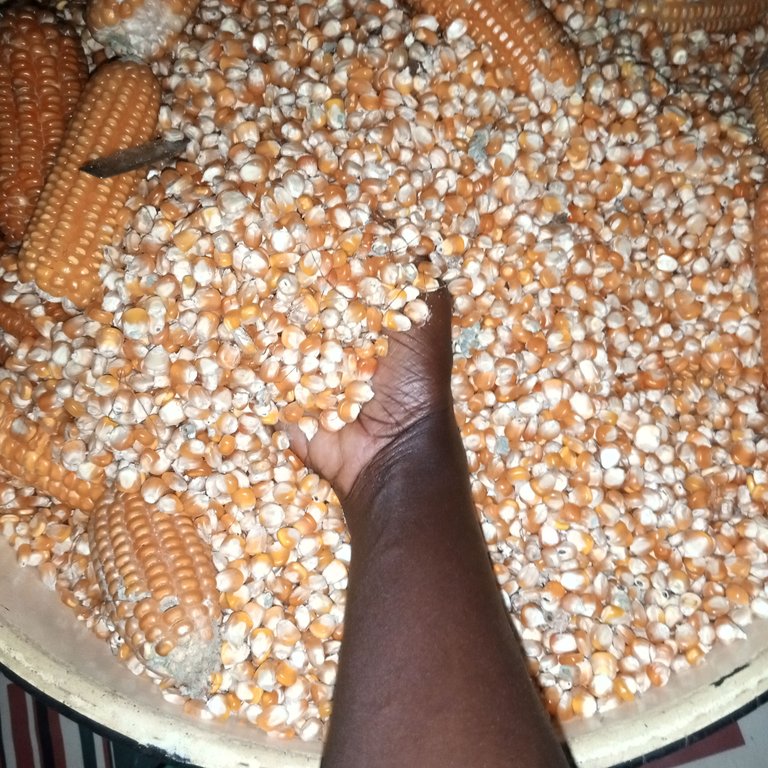 Sometimes I wonder how I survive the stress for each farming season.
The only times I like during the years is on December when every farm product is now stored up.
From here we can process our corn into the different delicacies I will bring us to complete my post for the maize challenge 2022 by our dearest @felixxx 🤗😀..
Thank you
---
---