Hive performance in the worst Crypto crash.... Do you still have faith in Crypto
Hello Hive
It still amazes me to see that the downward trends continues even into the new week after the FTX saga caused the price of cryptos to dump greatly.
There are been different predictions and I think it is now very much possible and evident that the price of BTC can fall back to $10k and at such rate we may possibly experience the price of hive to go even lower as with.
Maybe something around $0.1 cent.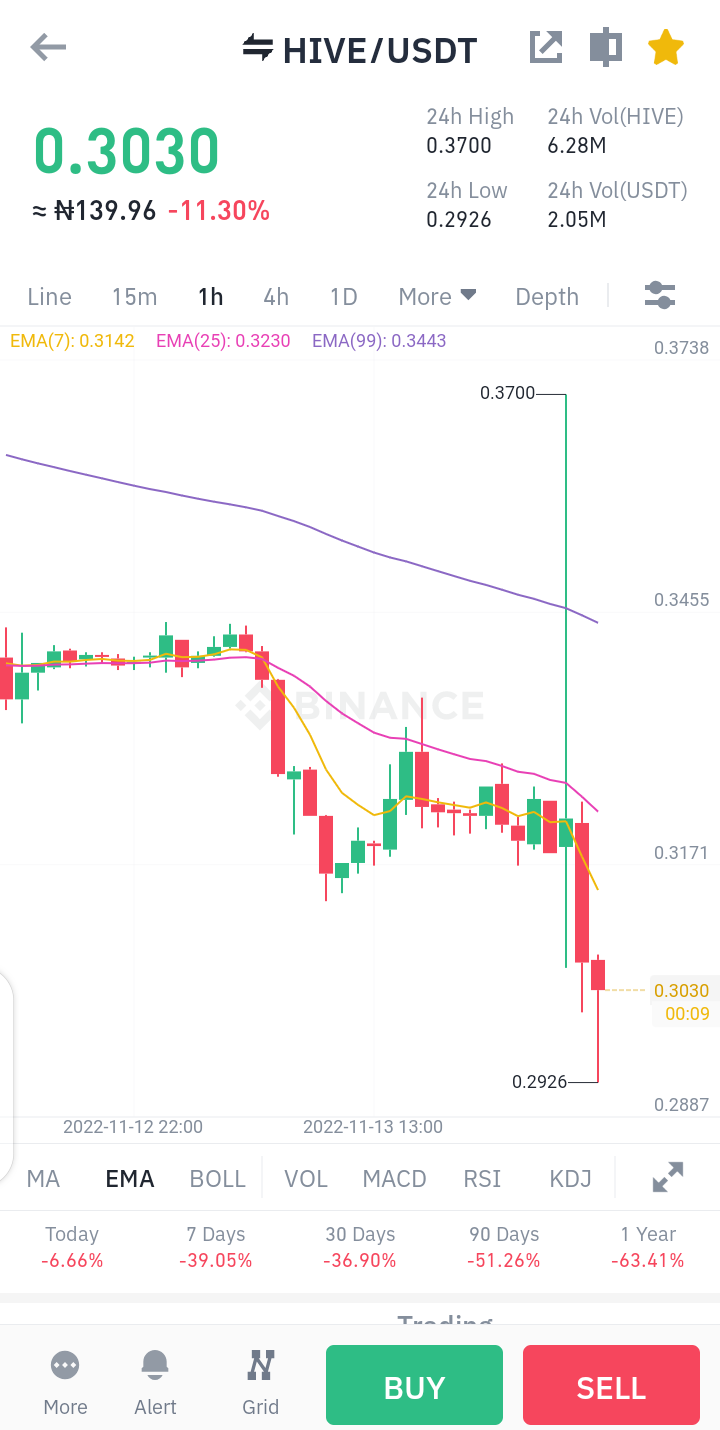 If a third large crypto exchange can crash it is indeed a very bad sign for the Crypto space and by now alot of weak hands will be doubting the genuine of cryptocurrency.
There may be some panic sales going on for most who wouldn't want to totally lose their funds.
For a BTC to witness an all time high of $66k and fall back down to a ridiculous $10k price this is more than enough to make anyone lose their faith in Crypto.
Individuals have different timings as to when and how they want to use their investment and money or the proceeds of these investment but all of these have now been tied down to a dangerous bear market with no hope of when this will ever be over.
Indeed Crypto is a new money making and gambling playground and it is pertinent to never invest what you cannot afford to loss.
Posted Using LeoFinance Beta
---
---