Marketing yourself and products on the internet ; Anything is sellable online
Hello Hive.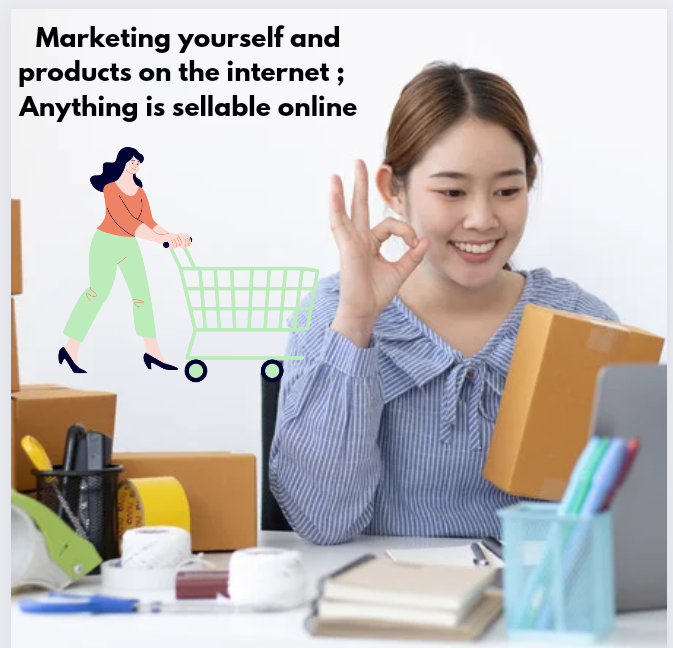 The advent of mobile devices has made the transition of things and activities from our physical world into the virtual online one.
Almost anything is marketable online.
Getting a buyer for your product is the easiest of things and transactions are fast, efficient easy.
There is a market place on the internet now, for instance on Facebook I often visit the Ilorin market place to buy whatever item I desire when ever am feeling lazy to visit a physical store.
Either used or new items, what one needs is to clean them up properly, write up the specification and capacity, Snap a very clear image of the item and visit the market place online, upload these details, and the location of the seller, alongside the price of the product.
The contact of the seller, phone number or WhatsApp links are placed which helps a buyer to chat up the seller for further details or description.
Interested buyers who pass the market place opens up the page and check if they can purchase such items at that price, quality or specification.
Contacting the seller, they complete further transactions, payments is made and the goods are dispatched to the location of the buyer.
In the past we have experience some theft situations when the sellers are usually fake and end up blocking the buyers after they have received payment for goods.
But now there are Facebook moderators who go all out to verify sellers online, making sure they are genuine people before they can out up products for sale.
---
---