Time to keep your assets safe in Cold wallets as more exchanges are proving insolvent
Hello Hive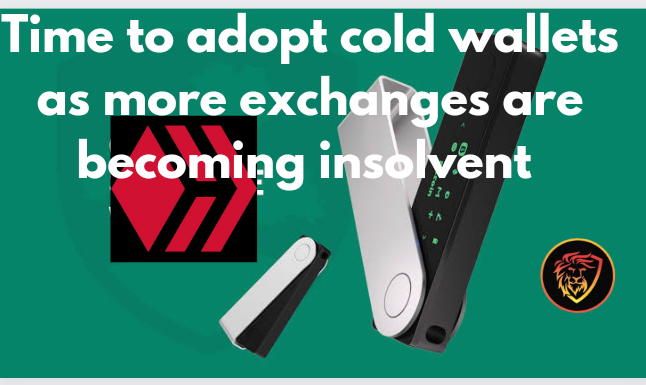 Taking investors funds lightly is one of the attributes and attitudes that have been displayed by many Crypto exchanges lately.
It could be that they are been greedy and seeking extra self gain for themselves forgetting the risk involved, they take investors funds as collateral to run shady businesses behind the scene.
The FTX saga is a real proof that exchanges are no longer safe for your assets, if the number 3 exchange in the world can collapse sending the Crypto space into a tornado, leaving investors empty of their hard earned money now is the time to see and believe even more that exchanges aren't safe for our monies.
Recently there has been a little bit of slight increase in withdrawals from Binance. The number one Crypto exchange in the world, Could this be from an FUD or people are suspecting something underground.
Been the number one Crypto exchange in the world, there is every likelihood that thousands must have keeps some token on this exchange.
Although the recent BNB hack had no massive impact and side effect on the exchange, no exchange can be trusted right now, and keeping a watch on our token is a good choice right now.
In conclusion, we can say that hive is so far safe enough for your Crypto if you are unable to afford the cost of a cold wallet for now, so long as you can protect your hive keys and passwords.
Posted Using LeoFinance Beta
---
---