LA MEJOR LIGA DEL MUNDO REGRESÓ 🏆⚽ / THE BEST LEAGUE IN THE WORLD IS BACK🏆⚽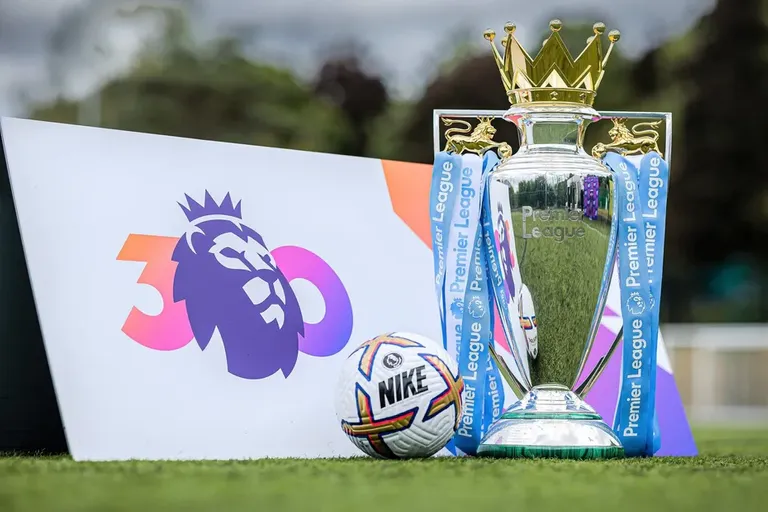 Fuente / Source
---
Que hubo mis queridos hivers, espero se encuentren muy bien, que hayan recibido el año hermosamente en familia y más con esta vuelta de las mejores ligas del mundo. En este post les traigo mi pequeña impresión de la vuelta de la mejor liga del mundo y la más competitiva. Pero antes de iniciar, quisiera disculparme con ustedes por la ausencia, ya que he estado muy ocupado con el trabajo fuera de hive y este mes navideño ha sido fuerte a nivel laboral, pero nunca olvidandome de ustedes. Ahora sí, yendo directamente al punto, hablamos de lo ocurrido.
El pasado 26 de diciembre arranco su segunda vuelta, en la jornada 17, la mejor liga del mundo actualmente, trayendonos consigo los mejores partidos de la temporada y del año. Hablamos por supuesto de la Premier League, dónde previamente el fútbol inglés había arrancado el día 22 de diciembre con un encuentro vibrante entre dos clubes top de Inglaterra, nada más y nada menos, que Liverpool contra el Manchester City por la copa de la liga, regalandonos un encuentro a todo el estilo premier, terminando con un 3-2 a favor del conjunto ciudadano y la vuelta del Androide del gol, quien lleva en la sangre marcar siempre. Yendo a materia de premier League, nos dejó consigo los siguientes encuentros vibrantes:
Hello my dear hivers, I hope you are very well, I hope you have received the year beautifully in family and more with this return of the best leagues in the world. In this post I bring you my little impression of the return of the best league in the world and the most competitive. But before I start, I would like to apologize to you for the absence, as I have been very busy with work outside of hive and this Christmas month has been strong at work, but never forgetting about you. Now yes, going straight to the point, let's talk about what happened.

Last December 26th, the best league in the world started its second round, on the 17th match day, bringing us the best matches of the season and of the year. We are talking of course about the Premier League, where previously English soccer had kicked off on December 22 with a vibrant match between two top clubs in England, none other than Liverpool against Manchester City for the league cup, giving us a match in premier style, ending with a 3-2 in favor of the city team and the return of the Android of the goal, who has always scored in his blood. Moving on to the Premier League, we were treated to the following vibrant matches:
---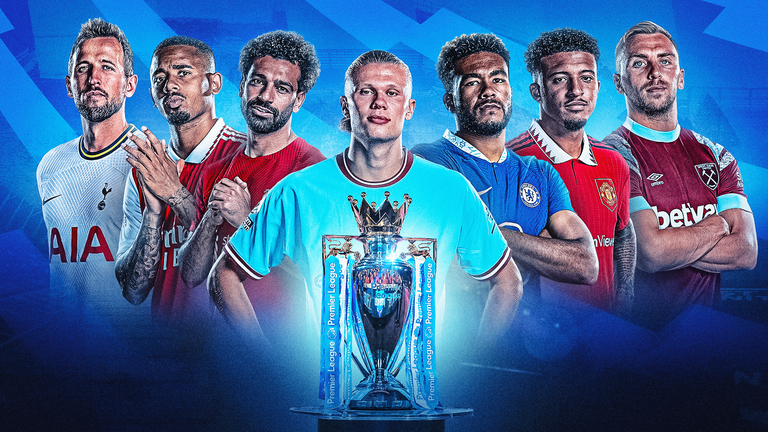 Fuente / Source
---
BRENTFORD vs TOTTENHAM HOTSPURS

El arranque liguero tuvo como fecha el día 26 de diciembre, trayendo consigo el vibrante encuentro de estos dos equipos. A nivel de plantilla, uno es más superior que otro, pero estos es fútbol y premier, así que nada es garantía. De hecho, el conjunto de las Abejas golpeó primero el marcador al minuto 15' de la mano de Jalnet, y posteriormente se colocó 2-0 arriba en el segundo tramo del partido. El equipo apretó, pero los Spurs supieron encontrar la vuelta de la mano de Keane y Højbjerg para conseguir el empate y seguir peleando por puestos europeos.
BRENTFORD vs TOTTENHAM HOTSPUR

The league kick-off date was December 26, bringing with it the vibrant meeting of these two teams. At squad level, one is more superior than the other, but this is soccer and premiership, so nothing is guaranteed. In fact, the Abejas first hit the scoreboard in the 15th minute through Jalnet, and then took a 2-0 lead in the second half of the match. The team pressed, but Spurs were able to find a way back through Keane and Højbjerg to get the equalizer and continue fighting for European places.
---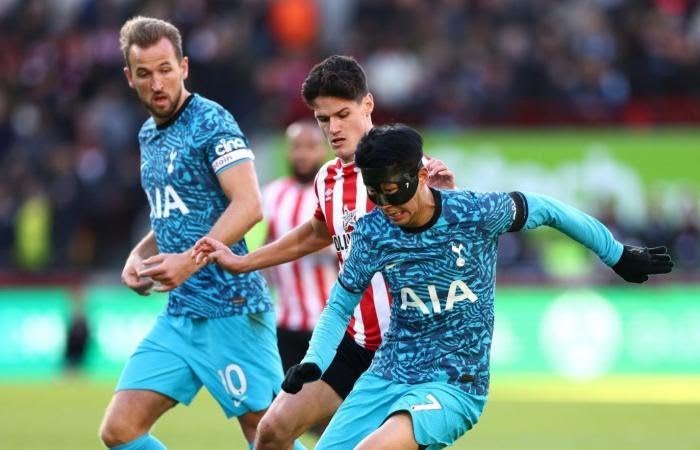 Fuente / Source
---

LEICESTER CITY VS NEWCASTLE UNITED
Otro de los partidazos que dejó esta vuelta de premier fue el choque entre los Foxes y las Urracas. Un Leicester desconocido se encontró con un Newcastle empoderado que sentenció el juego con un 3-0 en el primer tiempo, aparte que viene dando una temporada de locura y dejando en sentado que su proyecto está dando los frutos esperados, de la mano de Miguel Almirón y Saint-Maximim como comandantes del ataque, y su pilar del medio campo, Bruno Guimaraes.
LEICESTER CITY VS NEWCASTLE UNITED

Another of the great games of this round of the Premier League was the clash between the Foxes and the Magpies. An unknown Leicester met an empowered Newcastle, who sentenced the game with a 3-0 victory in the first half, apart from the fact that they have been having a crazy season and showing that their project is bearing the expected fruits, thanks to Miguel Almiron and Saint-Maximim as attacking leaders, and their midfield pillar, Bruno Guimaraes.

---





Fuente / Source


---

ASTON VILLA VS LIVERPOOL

Nada que hablar de los reds, que quieren volver a la cima. Su partido excelente, con un Robertson con el ojo en la asistencia y un Salah queriendo volver a comandar el ataque. Los leones por otro lado querian tomar las riendas del partido, pero varios infortunios de cara al arco no lo permitieron y los reds aprovecharon para sentenciar el encuentro con un 3-1 luego de que el joven Bajčetič definiera todo. Si bien es cierto, el equipo de Merseyside tuvo para irse con un amplio marcador, el portero Robin Olsen detuvo gran parte de esos disparos, comandados por el charrúa Darwin Nuñez.

ASTON VILLA VS LIVERPOOL

Nothing to talk about the Reds, who want to return to the top. Their match was excellent, with Robertson with his eye on the assist and Salah wanting to return to lead the attack. The Lions, on the other hand, wanted to take control of the match, but several misfortunes in front of goal prevented them from doing so and the Reds took advantage to seal the match with a 3-1 victory after the young Bajčetič defined everything. Although it is true that the Merseyside team had the chance to leave with a large score, goalkeeper Robin Olsen stopped most of those shots, led by Darwin Nuñez.

---





Fuente / Source


---

ARSENAL VS WEST HAM UNITED

No se puede dejar por alto y ni dejar de hablar del puntero de la liga, que se está marcando un temporadon en esta premier League, con sus jugadores siendo Bukayo Saka, Gabriel Martinelli y justamente Martin Ødeegard, su capitán y su pilar en equilibrio del equipo. Los Gunners comenzaron abajo en el marcador tras un dudoso penal muy bien ejecutado por Benrahma al minuto 27' del primer tiempo, luego ya de varios infortunios con goles anulados y jugadas fallas por el equipo local. Pero el primero de la liga no se quedó de brazos cruzados, y siguió arremetiendo, hasta conseguir darlo vuelta en un lapso de 10 minutos a través de Bukayo Saka y Gabriel Martinelli que estaban encendidos, dominando el encuentro, el conjunto londinense de coloca 3-1 en el marcador al minuto 69' de la segunda mitad, confirmando así, porque son los líderes actuales de la premier.

ARSENAL VS WEST HAM UNITED

It is impossible not to mention the leader of the league, who is having a great season in this Premier League, with its players being Bukayo Saka, Gabriel Martinelli and Martin Ødeegard, its captain and its pillar in the team's balance. The Gunners started behind on the scoreboard after a dubious penalty very well executed by Benrahma in the 27th minute of the first half, after several misfortunes with disallowed goals and missed plays by the home team. But the top of the league did not stay idle, and continued to attack, until they managed to turn it around in a span of 10 minutes through Bukayo Saka and Gabriel Martinelli who were on fire, dominating the game, the London team put 3-1 on the scoreboard at minute 69' of the second half, thus confirming why they are the current leaders of the premiership.

---





Fuente / Source


---

MANCHESTER UNITED VS NOTTINGHAM FOREST


Tras la salida a través de una rescisión de contrato de Cristiano Ronaldo antes del mundial, se pensaba que el equipo de Manchester iría de malas, ya que perdían a un referente y figura, de paso que en las inversiones hechas en figuras y su poco funcionamiento en el juego, dejaban más dudas que aciertos. Sin embargo para esta segunda vuelta, todo fue una cara diferente, y lo demostraron ante el conjunto visitante, dándoles un contundente 3-0 y seguir peleando por las plazas en Champions League. Sus goleadores en este partido fueron Rashford, Martial y Fred que sentenció el encuentro.

MANCHESTER UNITED VS NOTTINGHAM FOREST

After the departure of Cristiano Ronaldo through a contract termination before the World Cup, it was thought that the Manchester team would go badly, as they lost a reference and figure, while the investments made in figures and their poor performance in the game, left more doubts than successes. However, for this second round, everything was a different face, and they showed it against the visiting team, giving them a resounding 3-0 and continue fighting for places in the Champions League. Their scorers in this match were Rashford, Martial and Fred who sealed the match.

---





Fuente / Souerce


---

MANCHESTER CITY VS LEEDS UNITED


En el pasado encuentro, el conjunto ciudadano no dejó respirar al equipo de Jesse Marsch y se impusieron con una goleada de 4-0 en aquél momento. En esta segunda vuelta, nada cambio, salvo un gol en marcador, pero el conjunto ciudadano salió con todo, dominando en todos los sentidos, que si no fuese por el arquero Cooper, el partido habría terminado con un marcador muchísimo más amplio, pero igual se consiguieron con un Haaland on fire y marcando un doblete, para así de esta forma no perderle rastro a los Gunners. Aquí el noruego se convertiría en el primer jugador en alcanzar la cifra de 20 goles en 14 partidos de Premier League, rompiendo el récord de Kevin Philips, Fernando Torres, Kun Agüero, Thierry Henry, entre muchos otros goleadores, verdaderamente una locura lo del androide.

MANCHESTER CITY VS LEEDS UNITED

In the last meeting, the City team didn't let Jesse Marsch's team breathe and won with a 4-0 scoreline at that time. In this second round, nothing changed, except for a goal on the scoreboard, but the City team came out with everything, dominating in every way, that if it were not for the goalkeeper Cooper, the match would have ended with a much larger score, but they still managed with a Haaland on fire and scoring a double, so as not to lose track of the Gunners. Here the Norwegian would become the first player to reach the figure of 20 goals in 14 Premier League matches, breaking the record of Kevin Philips, Fernando Torres, Kun Agüero, Thierry Henry, among many other scorers, truly crazy for the android.

---





Fuente/source


---

En fin mis hivers, espero la pasen super bien en este año nuevo 2023. Disfruten este post, y nos vemos más pronto de lo creen, porque quiero ser más constantes con ustedes. ¡¡Nos leemos pronto querida comunidad!!

Anyway my hivers, I hope you have a great time in this new year 2023. Enjoy this post, and see you sooner than you think, because I want to be more constant with you, see you soon dear community!!!!
---
---