LIVING AN EXPERIENCE NEAR CARIPE⛰️
What's up hivers🤙🏻
---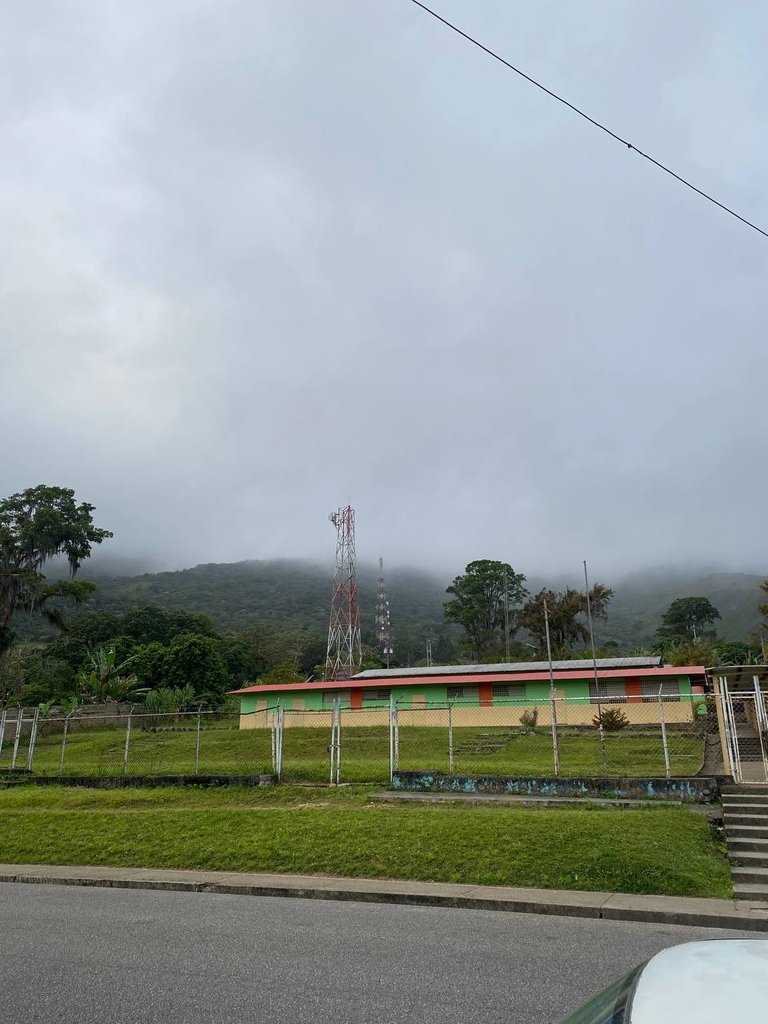 ---
Que tal mis queridos hivers? Espero que se encuentren de maravilla. Yo también me encuentro chévere, aunque también debo confesarles que es verdad que he estado un poco desaparecido en estos días, pero es porque me encontraba de viaje en el Estado Monagas, específicamente en un pueblito llamado Sábana de Piedra cerca de caripe.
How are you my dear hivers? I hope you are feeling wonderful. I am also feeling great, although I must confess that it is true that I have been a bit missing these days, but it is because I was traveling in the State of Monagas, specifically in a small town called Sábana de Piedra near Caripe.
---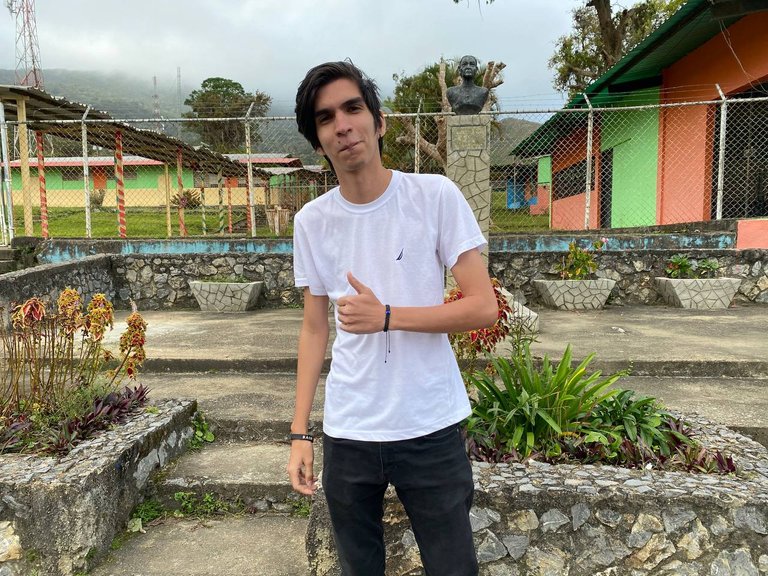 ---
El día sábado 7 de enero fue que regresé, pasé alrededor de unos 4 días por estos lugares maravillosos, dónde el aire es bastante fresco, su clima frío es de lo mejor y sobretodo, está plagado de mucha tranquilidad. Fuí con mi novia @lucianav y su familia, me brindaron una estadía muy bonita y cómoda, me enseñaron el pueblo y la verdad que quedé encantado.
On Saturday January 7 was that I returned, I spent about 4 days in these wonderful places, where the air is quite fresh, the cold weather is the best and above all, it is full of tranquility. I went with my girlfriend and her family, they gave me a very nice and comfortable stay, they showed me the town and I was really delighted.
---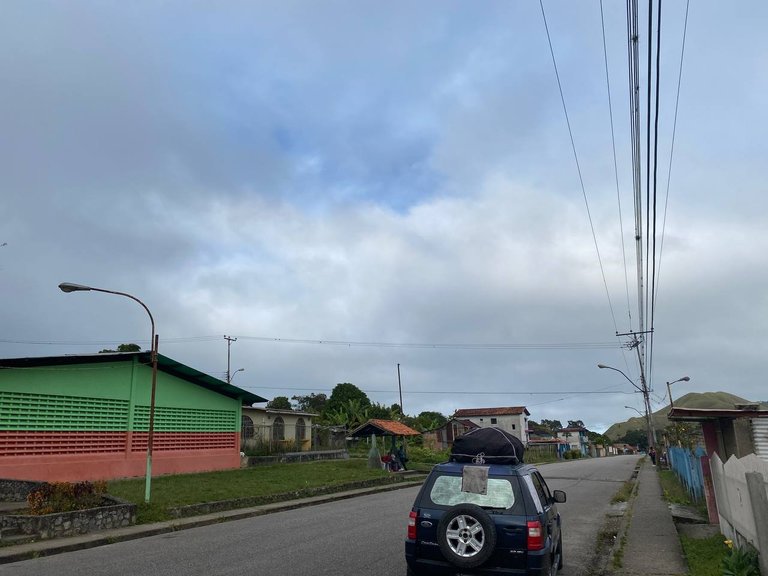 ---
Lo mejor de este viaje fué el hecho de poder descansar lejos de la ciudad, conocer un sitio nuevo al cual nunca había ido, tomar chocolate caliente y café para pasar el frío, así como también algunas bebidas con licor para mantener el cuerpo caliente, tocando el hecho de que me gustó eso de levantarme por las mañanas y seguir escuchando la tranquilidad y el silencio en las calles, porque era algo que no experimentaba desde hace tiempo, ya que en mis sitios de trabajo y hogar, todo lo que se escucha es puro ruido tanto de carros como de personas, entonces tener un lugar donde vacacionar y pasarla así, te genera paz interior.
The best thing about this trip was the fact of being able to rest away from the city, to get to know a new place I had never been to before, to drink hot chocolate and coffee to pass the cold, as well as some liquor drinks to keep the body warm, touching the fact that I liked to wake up in the mornings and keep listening to the tranquility and silence in the streets, because it was something I had not experienced for a long time, since in my work and home places, all you hear is pure noise from cars and people, so having a place to vacation and spend it like this, generates inner peace.
---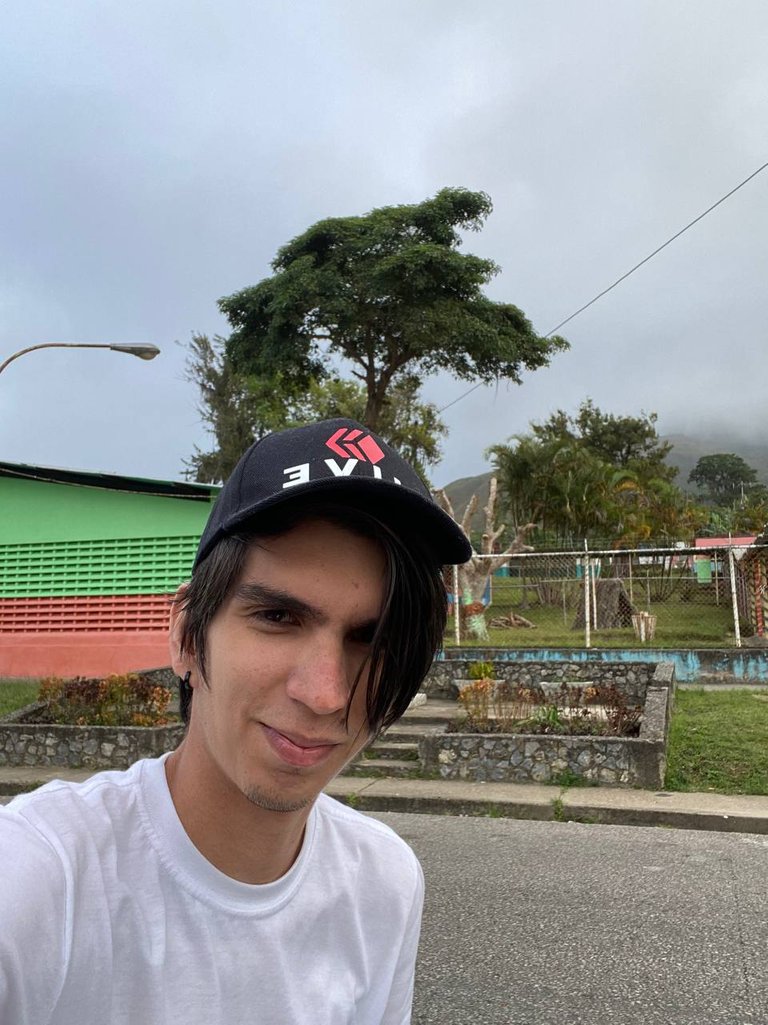 ---
Una de las ventajas, y más cuándo vienes de un clima muy caluroso, es que podrías salir a caminar a cualquier hora del día y solo te sentías fresco. Aparte que podrías pasar todo el día en pijamas, y vamos, todos amamos eso, viendo series o jugando algún vídeojuego, o sencillamente, admirando el paisaje el cual es muy bonito.
One of the advantages, especially when you come from a very hot climate, is that you could go for a walk at any time of the day and just feel cool. Besides, you could spend the whole day in your pajamas, and come on, we all love that, watching series or playing a video game, or simply admiring the scenery which is very beautiful.
---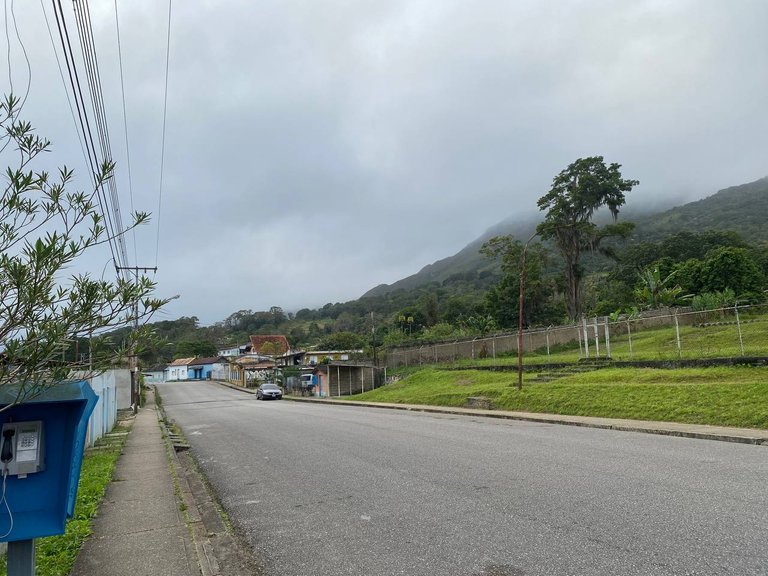 ---
Eso sí, también tenía una desventaja, y es que la señal y la comunicación para allá es muy pésima, por lo que pasas gran parte del día sin saber absolutamente nada de nadie y por supuesto, no hay zonas de wifi. Los momentos dónde suele haber estabilidad de señal es por las noches y en ciertos puntos de la casa o el mismo pueblo. Esa fué una de las razones por la cuáles me mantuvo alejado de hive, y me impedía postear con claridad lo que quería, pero, también me ayudó a despejar mi mente para poder tener algo más de paciencia para escribir. Así que terminó siendo como un ganar-ganar no?
However, it also had a disadvantage, and that is that the signal and communication there is very bad, so you spend much of the day without knowing absolutely nothing of anyone and of course, there are no wifi areas. The times where there is usually signal stability is at night and in certain parts of the house or the town itself. That was one of the reasons why it kept me away from hive, and prevented me from posting clearly what I wanted to, but, it also helped me to clear my mind to be able to have more patience to write. So it ended up being a win-win, right?
---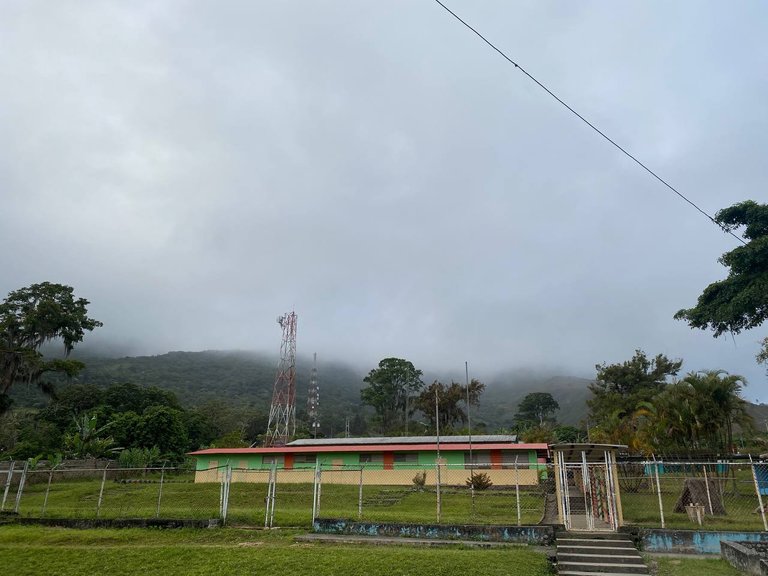 ---
Fué una experiencia más que satisfactoria en muchos aspectos, en relajo, en conocimiento, en aprendizajes, en todo. Y fué gratificante porque tenía alrededor de unos 5 años que no salía de viaje fuera de Sucre, siendo la última vez a la capital Caracas, así que ver horizontes nuevos y diferentes para mí, fué el punto máximo en disfrutes que le puso este viaje.
It was a more than satisfactory experience in many aspects, in relaxation, in knowledge, in learning, in everything. And it was gratifying because it had been about 5 years since I had traveled outside of Sucre, being the last time to the capital Caracas, so seeing new and different horizons for me, was the maximum point of enjoyment that this trip gave me.
---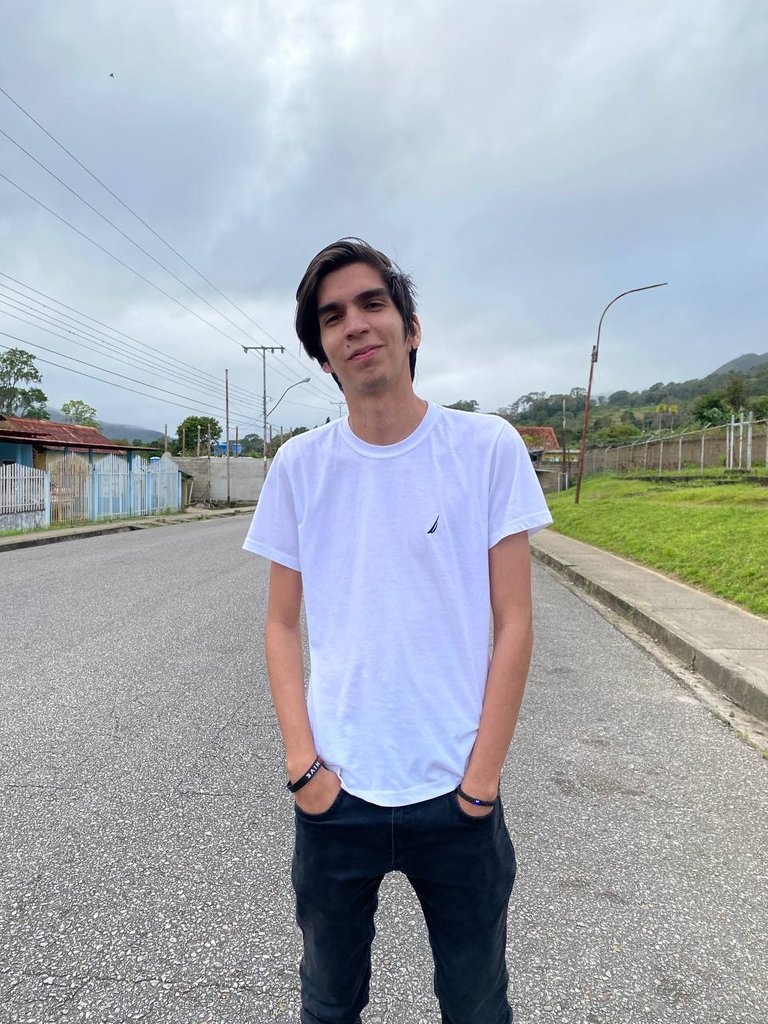 ---
Así que, aquí me despido mis queridos hivers. Mi consejo es que siempre que tengan la oportunidad, viajen, conozcan, disfruten, rían y sobretodo, experimenten. Nos leemos dentro de nada!!🤝🏻
So, here I say goodbye my dear hivers. My advice is that whenever you have the opportunity, travel, meet, enjoy, laugh and above all, experience. See you soon!🤝🏻

Pictures by me
Camera: Iphone 11

---
---