Moonthumb's Mysterious Wheel of Random Prizes Giveaway - Cancelled (But there's new hope).
Unfortunately, Moonthumb's Mysterious Wheel of Random Prizes Giveaway has gone the way of the Edsel. It was a nice concept, but just not the right time. Actually, time is the reason for it's downfall. While I love the concept of using a prize wheel and a winner's wheel, between checking to make sure everyone qualified, creating the wheels, making the videos, and writing the posts, it was a time consuming process. Then, when you add that on to top of Moonthumb's Splendid Splinterlands Giveaway Glossary, I was spending over two hours a day creating these posts. Then business for the company I work for picked up as the pandemic lockdown has waned and the time I had to work on these posts essentially evaporated.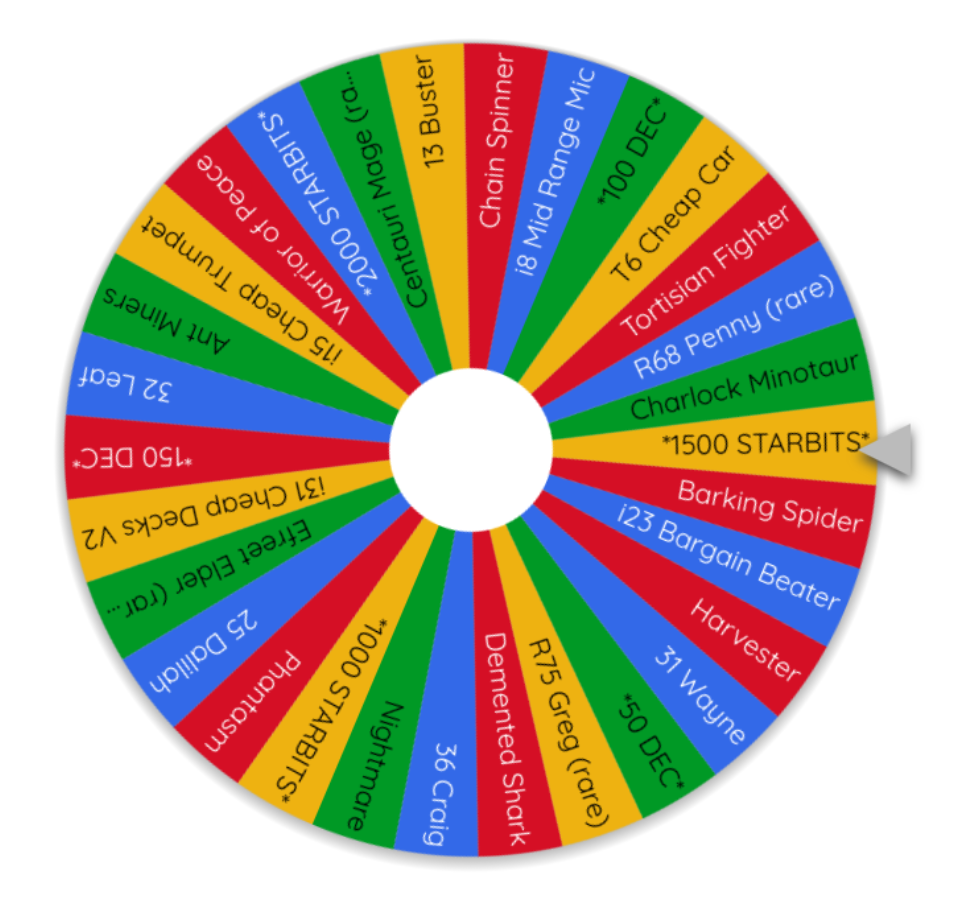 However, I still like the concept of having a joint giveaway between Splinterlands and Rising Star. I also like the idea of having cards and tokens both available in the same contest. Additionally, I still think is it appropriate to reward those people who read everything and follow the rules. So, after some cogitating, I have decided to do away with the lists and the wheels and simplify the process. In order to prove this is fair, I will continue to use a video to show the winners, but I will take a play out of the playbook of @cryptofiloz and let you choose your prize. I will offer one Splinterlands card, one Rising Star card, some DEC and some STARBITS in each new Moonthumb's Fantastical Rising Splinters Giveaway (yes, fantastical is a real word!). The winner of the giveaway will receive the prize of their choice (yes, there will still be rules, but not as much. And they will be handled differently). I will probably not be able to do one every day, but that should decrease the amount of time required of me significantly so that I can get the giveaways started back up ASAP. So, look forward to the inaugural Moonthumb's Fantastical Rising Splinters Giveaway post very soon.
---
---