Moonthumb's Splendid Splinterlands Giveaway Glossary - Ep. 16 (I have to share...part 3)
If you have been following my saga for the past couple of days, you already know that after I finished my quest yesterday, I was eligible for Silver II (which I had never attained before). So, I continued battling (which I don't normally do) and with the help of Kron The Undying and Scared Llama Mage, I reached that pinnacle. Realistically, I probably won't be able to stay there throughout the season, but I will get 15 chests at the end. I guess you could say that dipping my toe in the card rental pool was a success. I have read several posts lately from different people praising the accomplishments they had been able to achieve by incorporating this strategy into their battling. I guess I need to consider that more seriously going forward. If this is a topic you would like to hear more about as I continue to test this methodology, let me know and I will add include more of my escapades in the coming posts.
And now on to why you are really here...let's talk about what you can win in today's giveaways.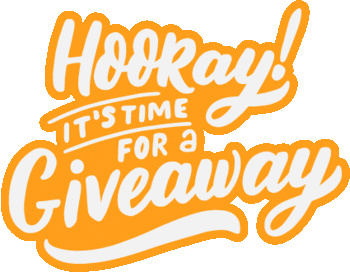 As I stated before, this is a work in progress. If you are aware of an ongoing Splinterlands giveaway, leave me a comment and I'll see about adding it here.
Another bonus is that, if you leave any comment on his post, I'll add you to the list to get notified when the next post comes out (if you are on the list and would like to be removed, you can leave me a comment about that, too). Here's the (not so) growing notification list (you'd better get on here, too...you don't want to miss out on any giveaways):
@chuckrick, @dirtnowitzki, @gregory-f, @irisworld, @jdike, @musdim, @nikkybabe, @pardinus, @robinsonr810, @solymi, and @zonadigital21.

The past few days have been outside the realm of what was expected. That's not a problem (we're all human). It just leads to more uncertainty as to what is to come. Let's take a look and see what we have for today.
As always, let's start the list out with our sponsor:
Moonthumb's Mysterious Wheel of Random Prizes Giveaway - Ep. 9 (It goes down fast and it comes up slow) - This is a combination Rising Star / Splinterlands giveaway where you can win cards or STARBITS / DEC and happens every few days (as I have time to do it). Not only is the winner determined by a wheel spin, but the prize for each giveaway is decided the same way. You never know what you will win until the winner is declared.
NOTE: We still don't have enough qualifiers to spin the wheel.
Here is the rest of the current list (most recent first):

Splinterlands (Win Free Card) Quest Giveaway Round #227 - Every day or so, @zeruxanime does a giveaway from his Quest winnings. Pick which card you'd like to win. For this giveaway, the available card is Centauri Mage.

Splinterlands Quest Giveaway (Win Free Card) - Round #833 - Every day or two, @cryptofiloz provides a screen capture of his quest winnings and lets you choose which CARD you would like to win. If you are selected as the winner, you get that card. He also provides occasional tips, trick & tactics, does a giveaway in his pack opening videos and some Rising Star giveaways, too, so you might want to follow him. For this giveaway, you can win a Demented Shark, Wave Runner, or Sand Worm.
NOTE: @cryptofiloz is on vacation for the next couple of weeks, so this post may not get updated as often as it normally does until he returns.

Sneak Peak into BRAWLS 2.0- Gladius cases and New Cards - Solymi does a giveaway! - Every so often, @solymi does a giveaway. Each one is different. In this most recent one, you can with a delegation of the card of your choice (among his rentals) for one season in addition to winning another card of his choice. There is a requirement to qualify for this giveaway. Read about it to get the details.
Steemmonsters cards giveaway #106 - Every two to three days, @massimoc23 gives away a different card. This time he is giving away a Magma Troll.
Win 250 DEC and see who Won last giveaway now only on Hive - About once a week, @drazeus gives away 250 DEC. Last week, due to the increase participation, he gave 250 DEC to two different players.
Splinterlands Rare Card Giveaway - About once a week, @robinsonr810 gives away a rare card. This week she is giving away a Dark Ferryman. NOTE: You must answer the question in the post in order to qualify for the giveaway.
Splinterlands Blast From The Past Reward Card Giveaway #5 and Drawing for Last Week's Giveaway - About once a week, @gregory-f does a giveaway for an out-of-print card. This week he is giving away a Silvershield Archers.
Weekly card giveaway + last week's winner - About once a week, @pardinus gives away another card. This week you can win Crystal Jaguar.
Daily Splinterlands Report #558 Quick giveaway inside! june 30, 2021 - Every few days, @mango-juice does a status update. Inside, there is a question which generally revolves around card lore. The first person to comment with the correct answer wins a card...but you have to be quick.
---
So we can win cards and/or a delegation. I have already signed up for these giveaways. Join them and I hope you win (if I don't). ;-D
I hope you find this list useful. Let me know if you do. Let me know if you don't. Let me know if you'd like something added and/or changed. Let's make this the place to find all active ongoing Splinterlands giveaways.

And if you are a Rising Star player (or click here if you want to be), check out:
Today's Rising Star Giveaways (Wednesday 21st July)
---
Posted via proofofbrain.io
---
---