How to transfer your HIVE from Hive wallet to Binance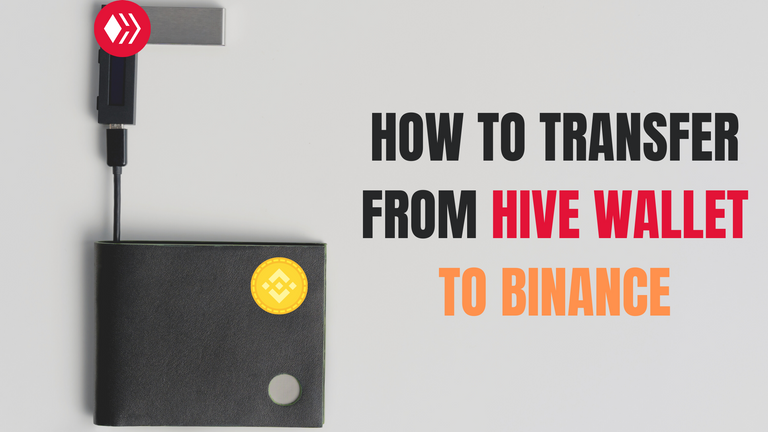 Cover Photo made in Canva
If you have been wondering how you can transfer your HIVE from your Hive wallet to your Binance wallet, this tutorial is for you. The steps are quite straightforward, so this one should be easy to follow!
Step 1: Go to your Fiat and Spot wallet in Binance then Search HIVE
To go to your wallet, follow these simple steps:
Click on All tab (red arrow) in the sidebar
Click Wallet
Then select Fiat and Spot (yellow arrow)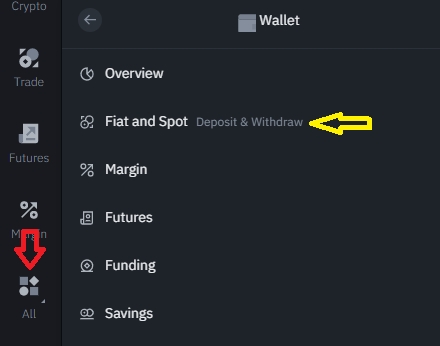 Binance sidebar
After that, you will see an interface that is similar to the one below. Once you see this interface, type hive in the search bar as indicated by the red arrow below.

Fiat and Spot interface
Step 2: Get Address and Copy Memo
Next step is to click on Deposit under the action options for HIVE.

Deposit HIVE option
After that, you will be redirected to the Deposit Crypto page. Click on Get Address, then copy the Address and Memo that will be needed for the next step.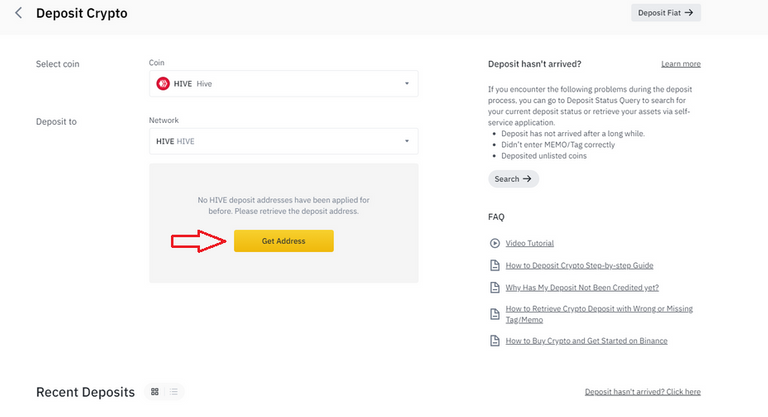 Get Address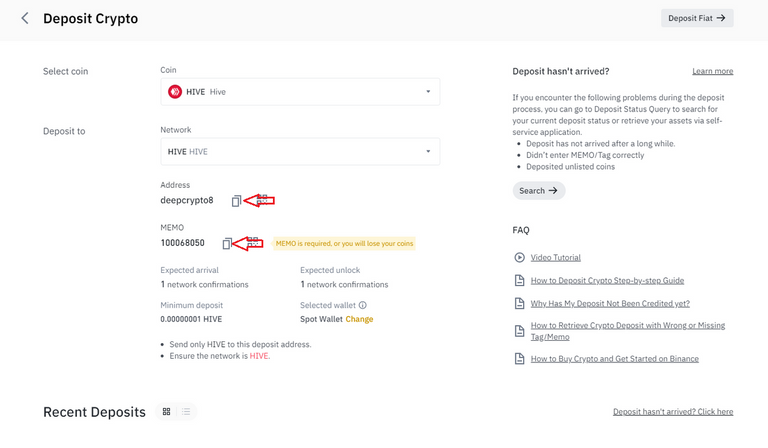 Address and Memo
Step 3: Send HIVE, input the Address and Memo, then Confirm
After getting the Address and Memo, we will now do the transactions from our Hive wallet. In this tutorial, we are using PeakD's interface for these transactions.
You can just edit the username with your Hive username in this link to go directly to your wallet: https://peakd.com/@username/wallet
Now that you are in your Hive wallet, click on SEND in the Hive Tokens section as illustrated in the image below.

Send HIVE
After that, a pop-up similar to the one below will appear. Fill out the the amount that you want to send, then fill out To and Memo with the corresponding Address and Memo that you got from Binance earlier.
Note: Use the address and memo from your Binance account. Not the one in this screenshot.
Lastly, click on Proceed. Now you just have to wait a bit before it reflects in your Binance wallet. For this transaction, it took less than five minutes for the transfer to complete.
There you have it! You now know how easy it is to transfer HIVE from your Hive wallet to your Binance account.
---
---