VISA and MASTERCARD? join forces.
The debit and credit card giants are getting closer and closer to cryptocurrency , now with their own version of virtual wallet, how can we make this news known, yes, through leofinance.io and hive.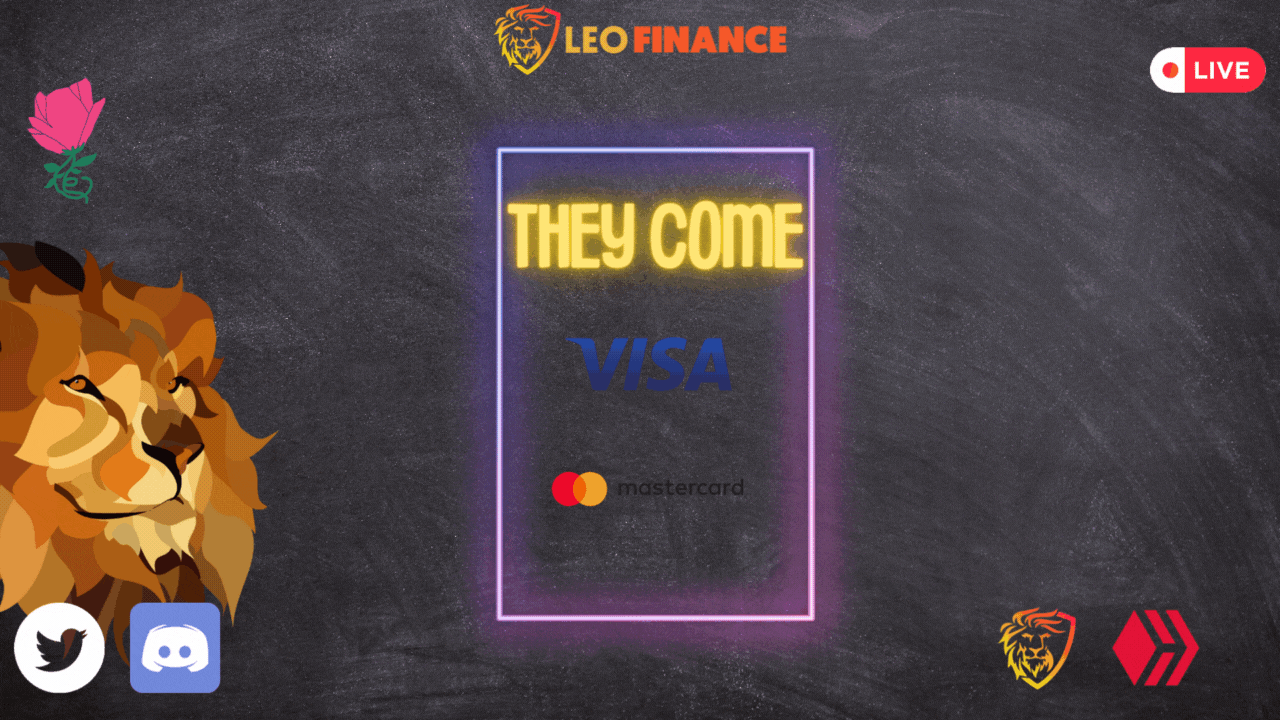 Thanks to the information provided by the plataform: cryptonoticias.com we can be aware of these important data, as I have already mentioned before, the platforms or services provided through VISA or Mastercard give the possibility as LEMON or BINANCE that we enter the world of cryptocurrency more in our daily lives.

With the help of LeoGlossary , new users will have the necessary information from the Web 3.0 to be able to research, read and keep up to date with what they are dealing with. Thus the attractiveness for new investor and new members for this community can grow tremendously in the coming months.
With leofinance.io I am more than proud to be able to give this kind of micro blogs with the cutting edge freedom they give me to my opinion, without being an investor I am very proud to be able to be an active member of this whole project. Now, also with the implementation of #posh Hive on Twitter, it will be easier to reach out to these new community members.
I would like to invite you to my https://www.publish0x.com/home
This way, we will be within reach of many more communities, with the aim of increasing these social networks that, within the Blockchain , generate incredible opportunities for all kinds of writers, bloggers, stremers, and much more, freedom is here, and we must make use of it, welcome to leofinance.io.

This is just my personal opinion, I am not an economist, I hope you like the content uploaded, if you have or believe that the information is stolen you can contact me, all information taken from elsewhere is with its source and link provided in the same post, of course, thank you very much leofinance.io community.
Posted Using LeoFinance Beta
---
---