Heart Yearnings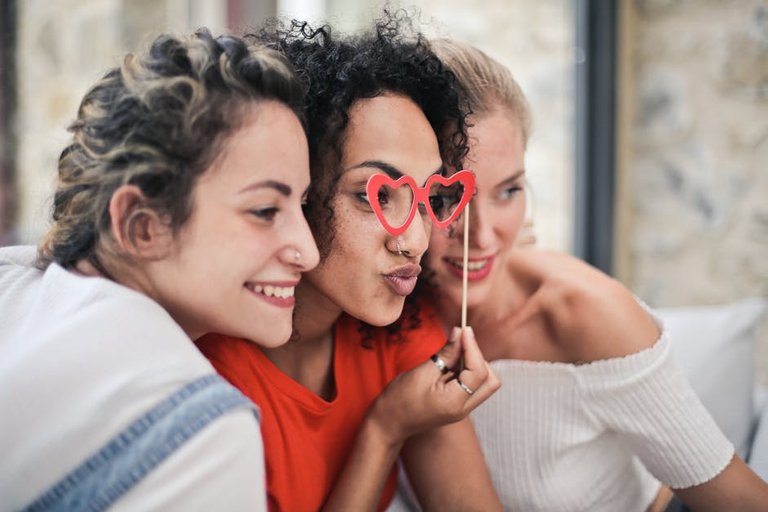 Adrienn
Shikemi, Eka, and Mitchell grew up in the same hood and had been together always, sharing things and ideas. Shikemi had never for once fallen in love with any guy. Eka and Mitchell are freelancers, they had their fair share of having a boyfriend each.
On valentine's day, Shikemi gathered her friends, the usual three, and said to them:
Hey guys! I think I am feeling funny anytime am around Chuks. I even get jealous when another girl comes around him.
Eka and Mitchel looked at each other with surprise that Shikemi could fall in love.
You'd stop looking at me like that and tell what moves to make to get that guy.
Mitchell the master planner declared immediately saying that she would fashion that out.
You don't have a problem. Chuks will come for you. I will sort it out.
It was one of the best evenings for Shikemi, having the assurance that Chuks' case with her was some deal.
Two days after the ladies had discussed Chuks and the affection that Shikemi has for him, Mitchell got home, planned a date with him, and told him to go for her and probably a surprise birthday party with other guys to profess his love for her.
On her birthday, Shikemi and Eka in collaboration with Chuks arranged a birthday party with other guys in Shikemi's apartment. They all locked themselves in her apartment, waiting for her to return from work. At about 7:30 in the evening, Shikemi returned home, opened her door, and entered her two rooms apartment to meet a shock.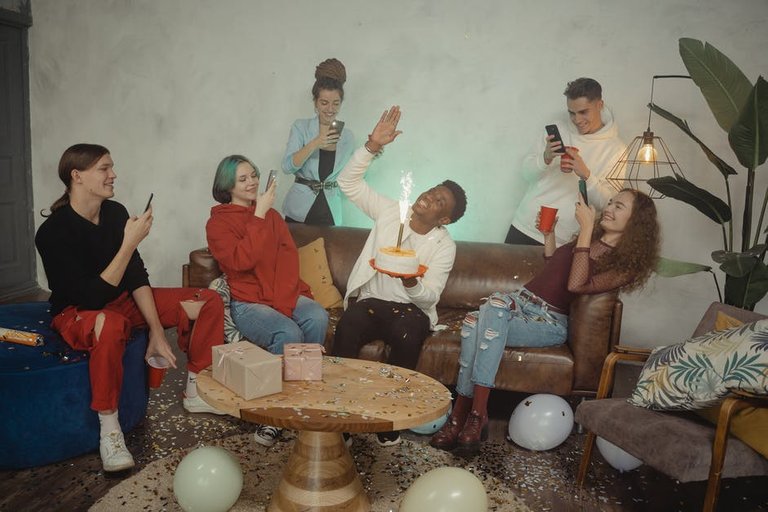 Tima Miroshniche
From the entrance of the door, there was confetti lying in every corner of the house, upon entering her bedroom and putting on the light
surprise, surprise ‼️
Chuks was there holding a beautiful birthday cake and a gift bag stretched out to Shikemi. She was so shocked but happy.
How did you enter my apartment without my keys.
Eka had a spare of her keys and did the arrangement on how everyone came into the building without her consent. To make matters worse, how the heck did Chuks come to know about her birthday. She was partly happy though, at least, this will be an avenue to explore her affection for him.
Shigemi started to clean up all the mess that was left after the short party. She noticed that someone was coming on to her apartment and she wasn't fully dressed, so she ran to take a blouse to cover up, as she returned to continue the cleaning, she met Chuks at the door post
Chuks!! What are doing here?
He replied:
I can't find my wallet. I think it dropped in that seat.
Quickly, Shikemi checked the cushion seat and saw a wallet, and gave ot to him. She had thought that he came back that they could have some time to have chitchat but rather, Chuks walked away after getting his wallet.
See you around.
That was all he said before closing the door behind himself.
Her heart began to beat faster. Chuks disappointed Shikemi's feelings.
Shiki was expecting that Chuks would ask her to be her girlfriend but he wouldn't. She decided she would go over to him.
On her way from work, Shikemi decided to go over to meet Chuks'.
When he got there, he met his door opened, she moved a little into the lobby and found a lady's slippers. Now, things are becoming weird. Was she doing the right thing? As she moved a little further, she heard someone moaning. But it doesn't sound like she moaning is an exciting one. She got to the room and found that it was Chuks moaning like a child.
He had a swollen forehead and a severe headache. Chuks slipped in the bath in the morning and hit his head. Shikemi held him up on her lap and caressed his hand. There, Chuks began to relate how he had felt for her. He declared his love for her and asked if they could begin courting.
Four years later, Chuks and Shikemi got married, Eka was her best lady. While Mitchell stood by seeing that the wedding was a success.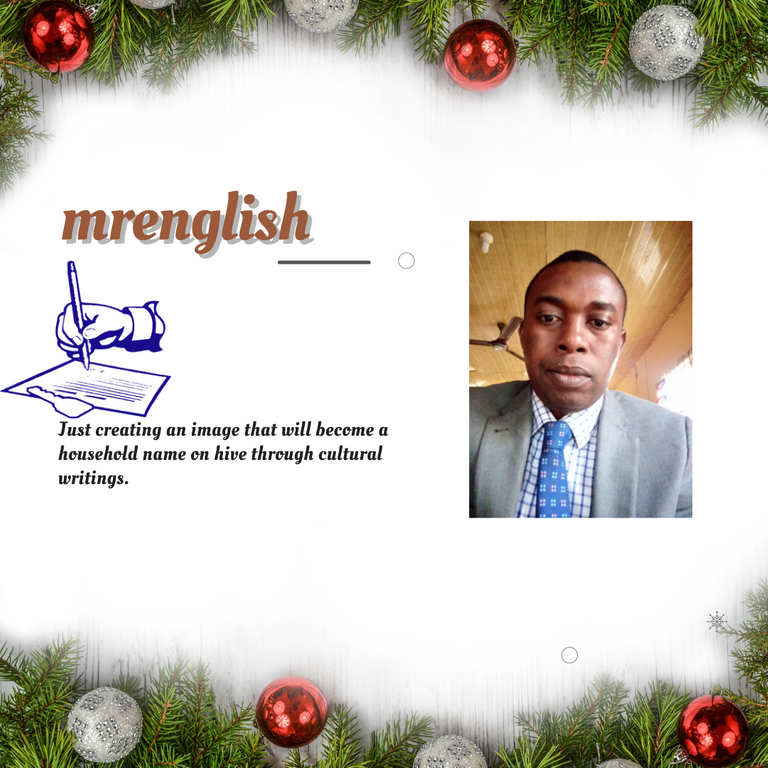 ---
---