Prayer Request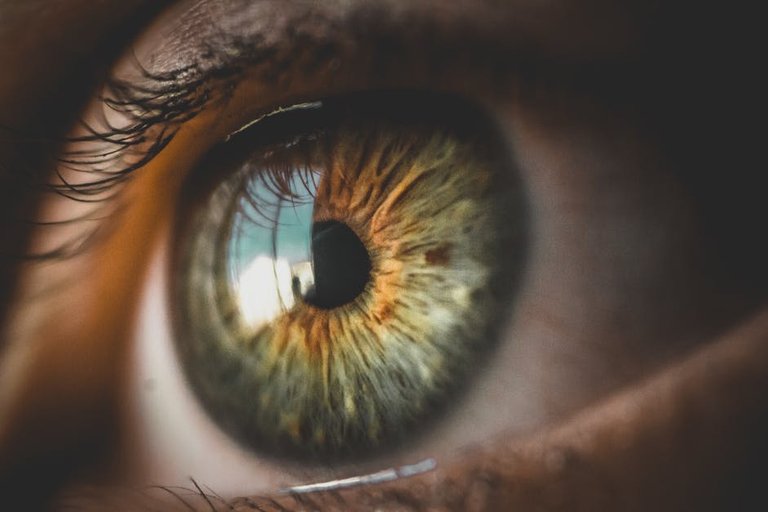 Bruno Henrique
As A revivalist was coming to town. Ogeh and her friend Udoh were eager to grace the revival. Since the program was slated for Wednesday, Udoh became skeptical about attending. She works as an apprentice in a fashion outfit and every Wednesday they would have to stay over for an overnight training.
Udoh did all she could to attend the program but she was refused an opportunity.
It was a successful spiritual exercise. Ogeh received an impartation as the guest minister preached. At first, she seemed not to understand her realm of operation. Ogeh was a novice but had always wanted to be gifted with spiritual knowledge. She had read the holy book severally but hadn't found what she learned.
The next day, Udoh visited to find out how the revival went. Ogeh wasted no time sharing her experience and how she had been Imparted. It felt like a missed opportunity for Udoh.
Life continued as usual for both friends but Ogeh since the program has been seeing some dreams and all have played out. She had a dream about Udoh and herself.
In her first dream, as the two friends went to fetch water, one of the poorest young men in the community asked that Ogeh spares him a moment. As a well brought up, she excused Udoh to hear Okeh out. He started:
Nne, I have watched you closely of late and found that you are a decent and well brought up girl.
Thank you for the compliments, Ogeh said smiling.
I would like that you consider that we marry. Please, take your time and be sure you are convinced to settle down to family life.
After the conversation, Ogeh got married and was faithful to Okeh for five years. Her friend on the other hand also got married and had children. But Oh had to wait for five whole years before she could bear a child. In that same year, her husband broke the jinx of poverty. In celebration of all the fortunes, Okeh bought her a car.

Pixabay
In the second dream, it was Gozie's birthday. He came over to Ogeh's that he may celebrate his birthday and to make it a memorable one, decided to propose to her.
The proposal was done before Udoh. Again, Oh accepted. Gozie is a hardworking and good-looking man.
They got married and things were going smoothly. In the first year of their marriage, Gozie lost his mother. After she was committed to mother earth, they started to live from hand to mouth. Gozie lost his job. It was a tough time for them.
When their marriage clocked five years, Gozie became blind overnight. But because she loved him, she stood by him. She would bathe and make food for him. Ogeh was so into Okeh that she concentrated all her life taking care of him.
At some point, she became frustrated and entered a prayer session. She prayed throughout the night asking that God should have mercy on her husband.
Lord, if you will, take my sight and restore my husband's. He is the breadwinner of our home.
It was a night of warfare though prayers. Ogeh wanted God's intervention and she got it.
When it was daybreak. As they woke up, Okeh's sight was restored while Ogeh became blind in his stead.
He was so callous. He could not care for Ogeh like she did to him. He would bring a strange woman home after getting drunk at night. For days, she won't be fed.
One night, under the influence of alcohol, he asked Ogeh to leave their home. It was in that pain that she wept and prayed in utter darkness. She received her sight. Then she woke up from the sleep. It was all a dream.
She was narrating the dream to Udoh when Gozie knocked the door. Ogeh, with shock asked him:
Hey, Gozie. What are you doing here?
Looking like something had done wrong, Gozie replied her.
Have you forgotten that today is my birthday? I came here I coils make it a memorable birthday with you.
Everything Ogeh saw in the dream was coming through.
Gozie put his hand in the pocket, bringing out a box of ring and went down on his knees in the bid to proposed to Ogeh.
Udoh looked Ogeh. This is becoming real. While Gozie was still on his knees, Ogeh held him up and spoke gently to him.
Gozie, you are such a good man and every woman would love to have as husband but we aren't made for each other.
Gozie went away dejected because he had loved Ogeh and wanted her to be his wife.
This gift of dreams has saved Ogeh from the impending danger of a painful marriage.
Okeh met the two friends as revealed in the dream, requesting to have a moment with Ogeh. Everything came just like in the dream. She was ready to be patient till the turnaround would come to Okeh rather that slip into the hand of Gozie, where a living hell was waiting for her.
---
---