Selling Myself To Hive: Who is @mrenglish?

Hi #hivenaija, it's my first time here. I have read a lot of posts from this community and even used it as tags without finding what it is really about until this morning when I found an amazing post from @debbie-ese and the comment of @starstrings01 on that post. So, here I am, to join my fellow countrymen and women on a memorable ride through the hive blockchain.
When you sight this name @mrenglish , what comes to your mind must have been that this blogger is an Englishman or from England. Far from it, I am a full-blooded Nigerian, and I am proud of that. Maybe you have never even taken note of the name of the blogger bearing @mrenglish, permit me to take you on a ride on who I am and why you should always look out for content from me. Before we fo into this, I would like to felicitate with this community, for bringing up such an idea of putting together something for the most populous black nation in the world, Nigeria. These thanks goes to the forerunner (s) of the community, @belemo, @nonsowrites, @mistakili, @hive-105727. You all are doing an amazing job here, selling #naija to the world.
First of all, my name is Kelechi Andrews, I am a Nigerian, a patriotic one at that, from Imo state but currently working and residing in Lagos. I am married to the world's most beautiful woman and together we have two kids, Praise and Peace.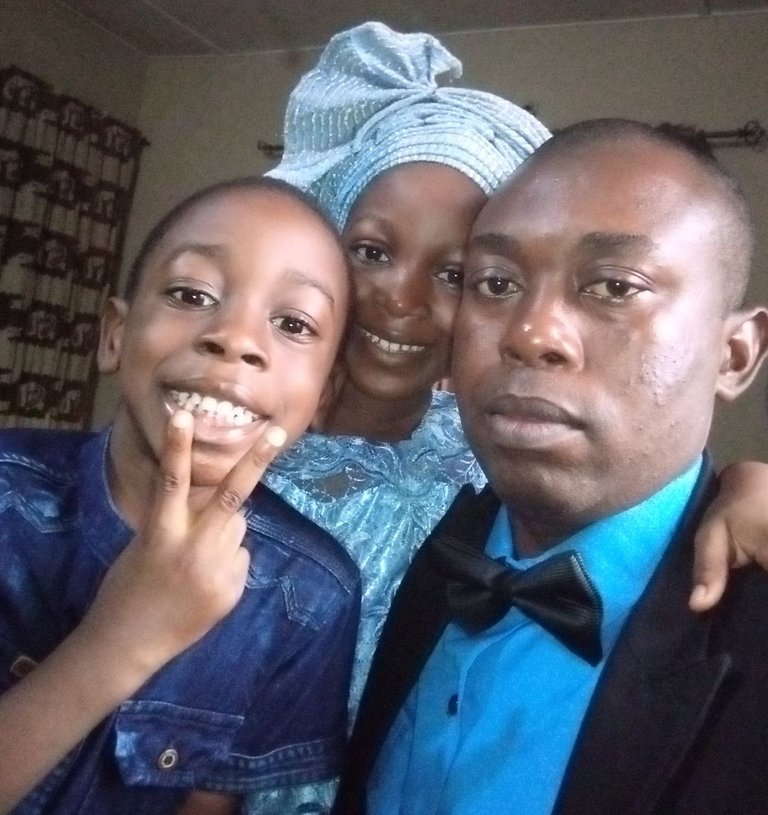 Praise, Peace and I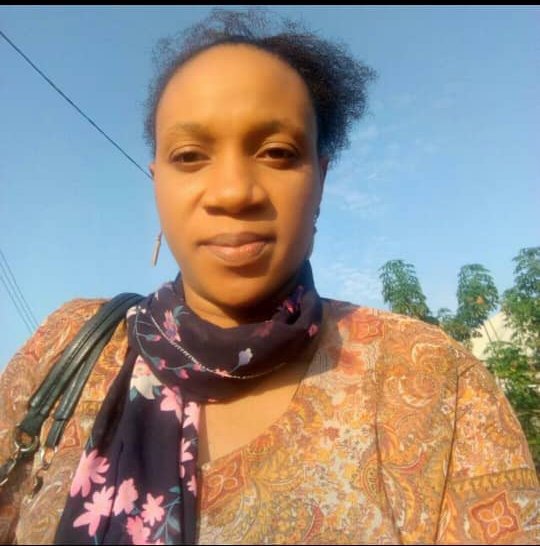 My wife
I am a graduate of History from the University of Ado-Ekiti (now EKSU). Currently, I work as the head of a college within Lagos. Teaching has been one thing that has exposed me to young people and why they behave the way they do. Over the years, I have acquainted myself with the social activities of our teeming youths and providing solutions through organizing educational programs to affect or influence positively the youths of this time. Making them know that they can bring the needed change in their environment, Nigeria, and the world at large. I also run a University Matriculation Tutorial Centre for Jambites. The centre is owned and managed by @cool08 and I.
The above has been coined in my writing. Writing is my passion. I write anything that catches my fancy, mostly educating tales or folklore, mythology, and tradition. Through writing, I purge my mind of things that borders me. I like to write about topical issues too. Be it governance and how it affects the generality of the people. In my blog, some of the contents you will find may give you a shocker.
I present to you, @mrenglish the Nigerian who is out to make your day light up with so much vigor and will to make the best of every moment.
Thanks for reading this blog. Be here again for another mind-blogging post
---
---