Man Killed ,Journalist Injured in a Raid as Isreali Soldiers Raid in West Bank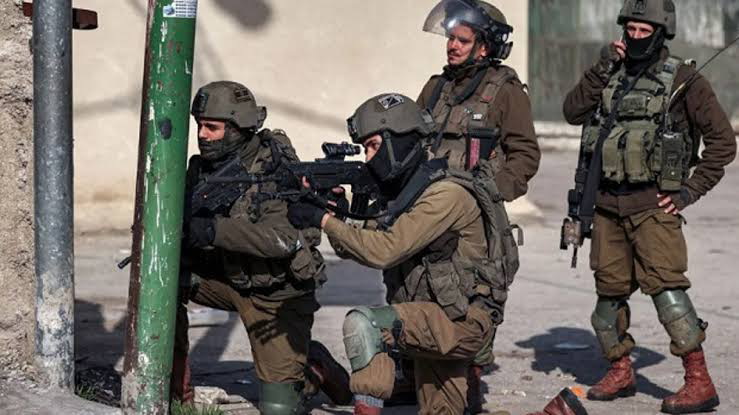 source
An added number of the Palestinians killed by Isreali Soldiers marking it more than 105 in number. Have been a war without end with the various terrorist groups in disguise as there are live shootings both in obscure and in public view. This very outbreak that led to the killing of a Palestinian and injuring of two journalist.
The man who was killed was 21, according to the Palestinian Ministry of Health. The Israeli military alleged that he was shooting at soldiers during the raid, which took place in the village of Deir al-Hatab near Nablus.The two journalists injured were identified as photojournalists Mahmoud Fawzy and Louay Samhan who work for the Palestinian Authority television network Palestine TV, Palestinian authorities said.source
Consequently,it was recorded that most of the terrorist disguise themselves appearing in public and common uniform without notice and are attacking both civilians and militaries but this was the end of the road to the one caught and shot dead today by the Isreali military. In record of the Causalities caught today was that the two journalist injured were photojournalist and the traitor hiding in an obscure building up above the military later on opened fire before he was traced and shot dead. A different mode of operations were interpreted in this very act in that there is another smoke of flame in odd understanding to the Israeli Militaries.
Shtayyeh also accused Israel of a "systematic policy of killing and intimidation, without any consideration for international laws, taking advantage of the absence of accountability and impunity.source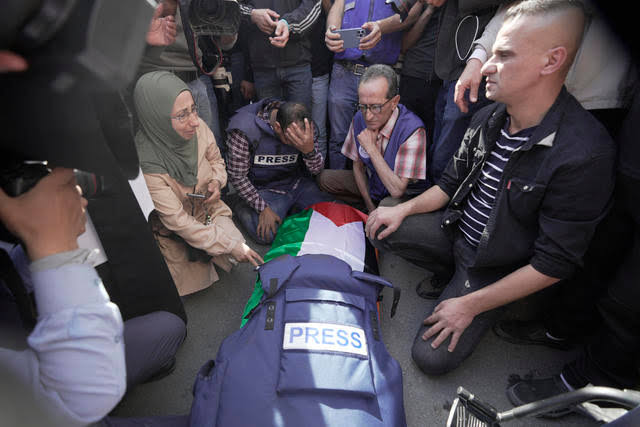 source
Owing to this effect,there has been consistent raiding of the Israeli Militaries in villages,towns and obscure places around the Palestinians most especially around the world bank area. Adding to this raiding, the military have encountered very many terrorist both in groups and not in groups and in exposure to this view, there are exchange of bullets of which casualties are been found both in death and injuries. But a Different mode of interpretation is given to this constant killings by the Isreali Soldiers as statement that contradict the fair actions of the military in that they make an unjust decisions as it is only rough to the Palestinians.
The Palestinian Journalists Syndicate says so far this year there have been 80 cases of physical assault of Palestinian journalists and 35 injuries by bullets from Israeli forces.source
The above statement being a confirmation to this odd side of the story as most of the journalist killed or injured by the Isreali military is out of hate as they don't want their evil and unjust practices to be exposed. This raising a different perspective of Isreali forces as they should be much more interviewed and if found guilty must be brought to law.
References
https://edition.cnn.com/2022/10/05/middleeast/israeli-military-raid-west-bank-intl/index.html
---
---