Puerto La Cruz in Venezuela Experienced a Heavy Downpour Ending The Lives of at Least 7 and still Counting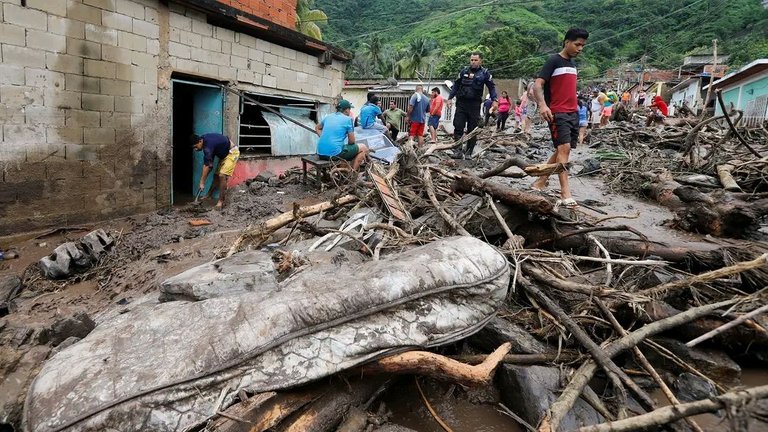 source
End of the road for some of the residing citizens of the city of Puerto La Cruz in Venezuela as a reported heavy rain downpour has caused led to the death of seven and still counting ranging from old to young irrespective of background and age.The recent climate change this year only has not only caused havocs as in death of people only but also considering the economical damages and dwindling it has facilitated following to the destruction and the unwavering feet of investors in the land and beyond.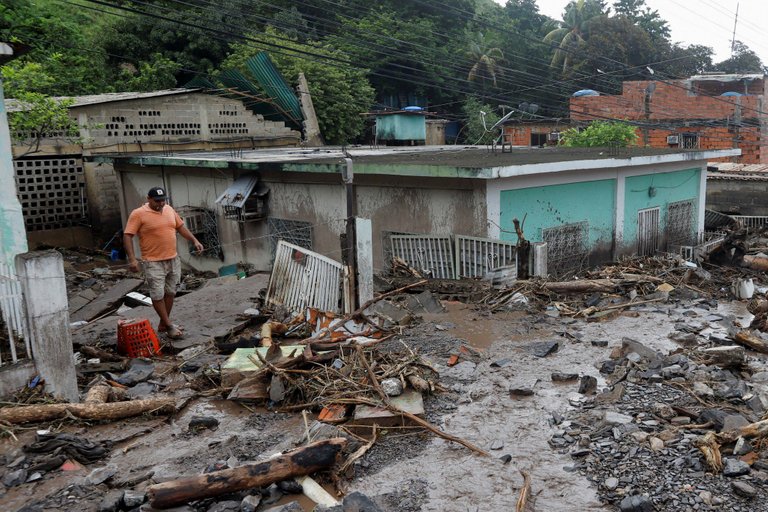 source
Heavy rains have left at least seven dead, including one child, in and near the Venezuelan town of Puerto la Cruz, where mud and debris covered the streets. Houses and cars were buried under landslides. Clearing of the debris is underway, as security teams and residents assess the damage and begin the process of recovery.source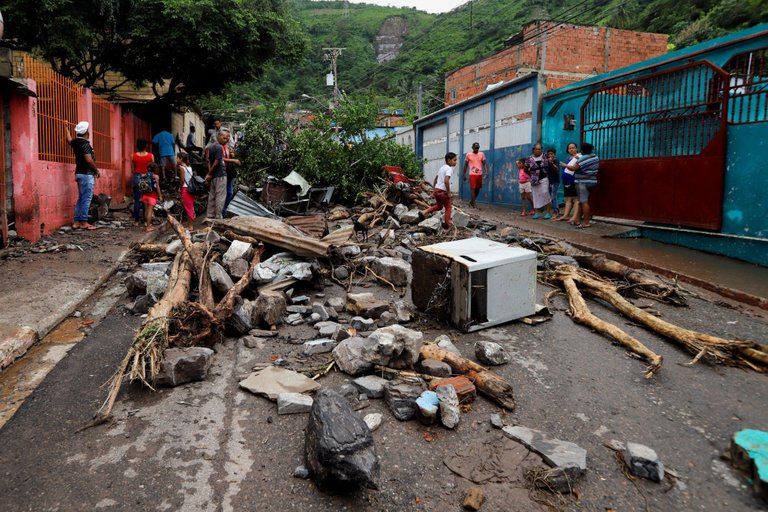 source
Looking at the damages the adverse weather condition has caused lately this year, it's quite undescribable adding to the fact that it's human beings that feels the negative Impact much more. Very many countries has been on the radar of average climate change and in all of this, numerous disasters are been caused both in the lost of lives, properties and economic melt down owing to what the damage caused.
Puerto La Cruz in Venezuela is now experiencing there just as many countries have, countries like Nigeria, precisely in Anambra and Benin city that experienced an all time heavy Downpour of rain which made river banks overflow leading to the complete dislodged of her residents into being an outcast. Also the case of Brazil,France and many more countries on the pages of these damages. Venezuela on it in that there is an immediate evacuation of the residents following the burning of cars and other properties needed for life support.
The case of average weather conditions has drawn a much needed attention to the entire world government outside the impending attention of Russ and Ukraine strike. A good forecast and analysis has been on the pin point check regarding what might be the cause of this,human and nature contributions that led to these dangerous turn out effect, environmental role and probably carefree attitude leading to this world pressing issue.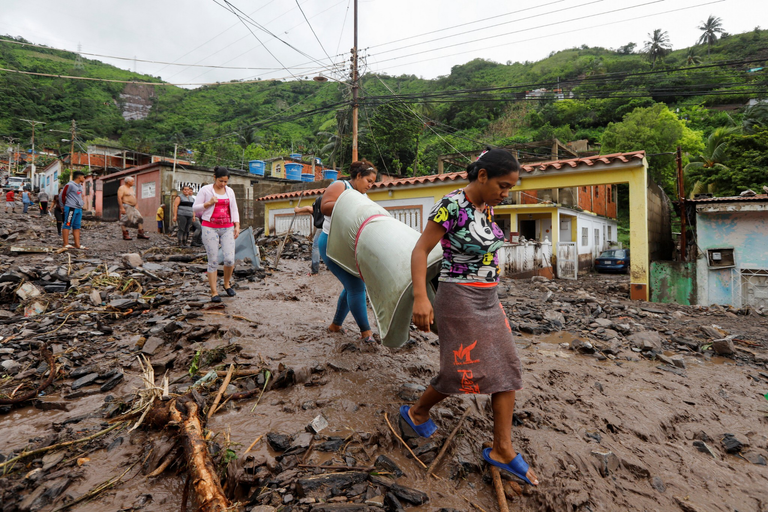 source
This not seen to be otherwise and taking slightly as to extent if damages caused by adverse climatic change and also it's impact globally. Not forsaking that seen in detailed analysis to stop and withhold the crises it will continue to cause later on if not addressed.
Our heart, mind and support goes to those affected by this mess, may they receive comfort.
Reference
https://newsus.cgtn.com/news/2022-11-06/At-least-seven-killed-in-Venezuela-landslides-and-heavy-rains--1eJdvad9O6Y/index.html
---
---