Vladimir Putin's Decision to Invade Ukraine Surprised Many But not Mr Yavlinsky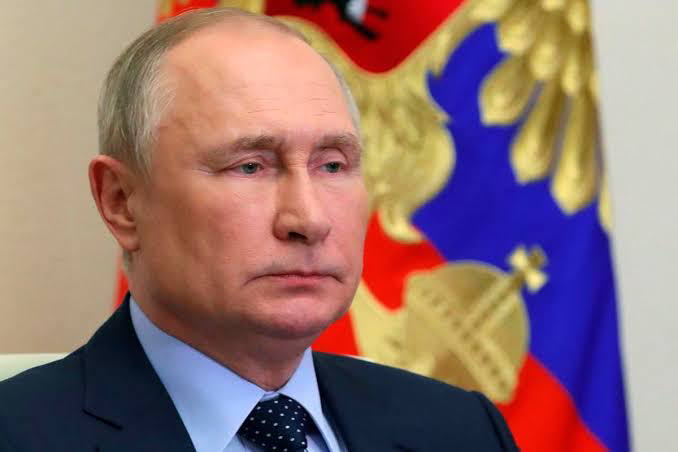 source
Alot already been done following the invasion of Russia in Ukraine,do many damages done both in lives and properties but still has it not stop much more damages awaits too following the recent update in the war matters. Alot still going on so as bring an end to this,so many peace talks held but yet no consensus reached as peace is still far more behind.
Consequentially, following the invasion of Russia in Ukraine has there been unveiling of different truths as to how,what and why the invasion and the more reason why the invasion and destruction isn't gonna stop soon until a certain approach it's been followed and moreso certain conditions kept.
Already has the war caused much in the whole world ranging from Economy management and manipulations, agricultural inputs, socioeconomic and sociocultural activities have been hampered to an extent since this invasion but yet is Russia saying the mission is far from completed following their recent response in the unveil of certain arsenals of war.
Notwithstanding that alot has been said following the war and it's aftermath,there comes this man with a bitter truth though an eye opener going by the name Mr Yavlinsky saying he isn't surprised Vladimir Putin invading Ukraine.
Stating the main reason for the above audacious statement is based on the afore time political balance and mode of operations putin has instigated before now and the successes he has encountered then it's it of right mind for him ,Putin that same manner of approach will he repeat still now and get his desire victory as usual.
For example, destroying independent media. He started that in 2001. Destroying independent business. He started that in 2003. Then 2014 and what happened with Crimea and Donbas. You'd have to be blind not to see it.Russia's problem is our system. A system was created here that created such a person [as Putin]. The question of the West's role in creating this system is a very serious one.source
Following the system of governance putin has generated and practice for long,and it's previous tenets of behavior regarding survival and weaponry,it's obvious that it's invasion of Ukraine was on the pipe line and such very close. But now the odd side of the invasion is playing out and very obvious in that the nature and duration of this war as thought by Putin is going quite on the unimaginable aspect in that what is seen right now wasn't planned earlier before but just that he has to accept the fate and claim to move on with it.
This system of war approach and war dealings is to an extent telling on Putin not just of the only fact that he has lost many and still loosing but also on the quake of him holding the intensity of war outlets both in weapons and courage. Is he gonna continue the mess he has started, does he still have the upper hand to destroy, is he that fortified the more to hold on both in armies and weapons, such left for him to be interpreted as he claims to only be the strongest.
Reference
https://www.bbc.com/news/world-europe-63231823
---
---